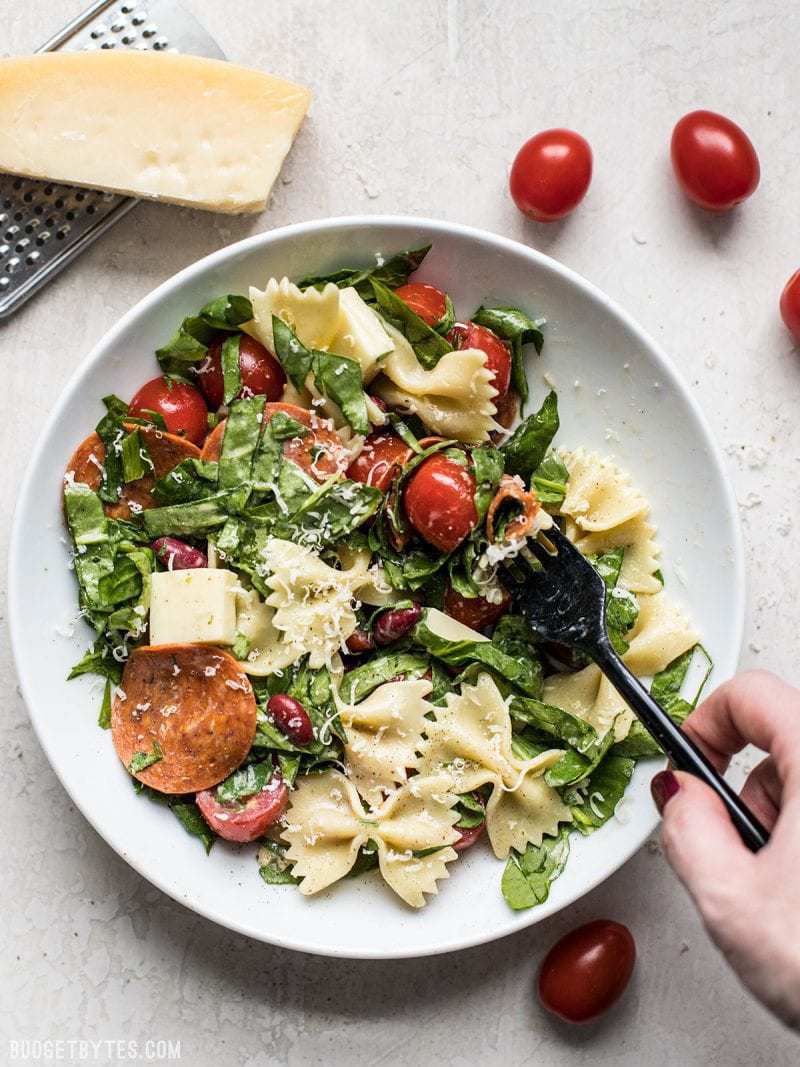 Pepperoni Pasta Salad
Where did last week go" I didn't get to cook much as I'd have liked last week, so I found myself with a refrigerator full of miscellaneous ingredients that I wasn't quite sure what I wanted to do with. What do you do with a...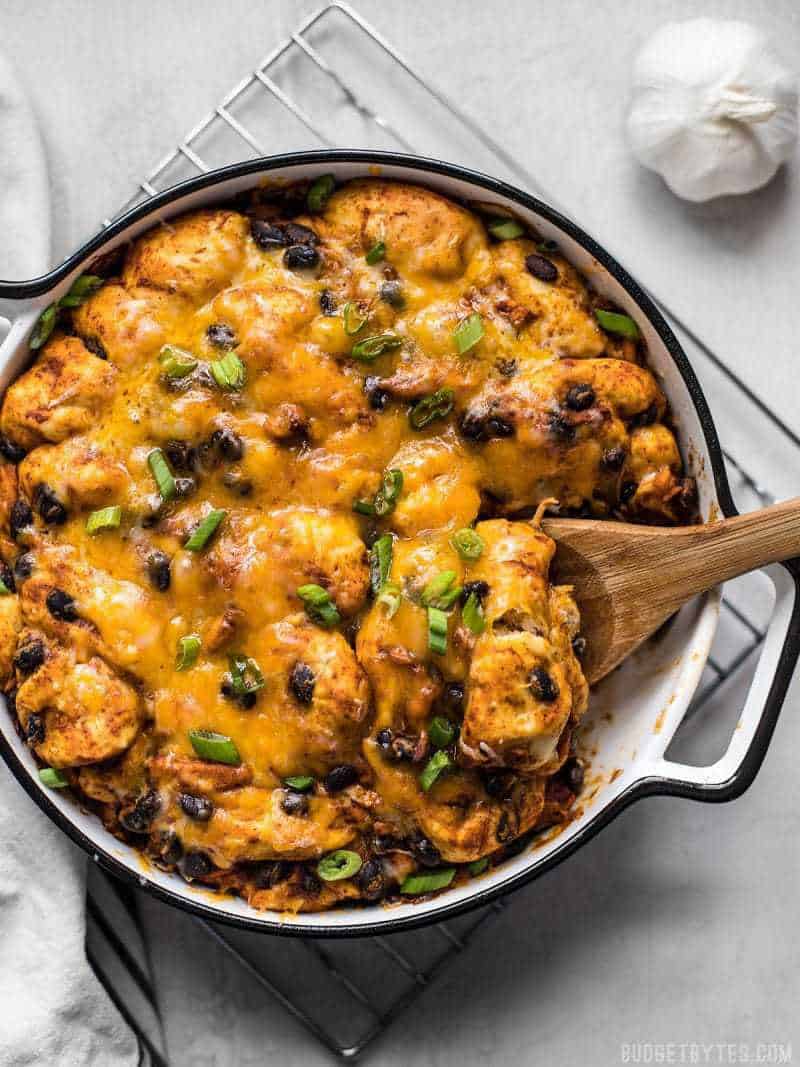 Enchilada Bubble Up Casserole
Last week I got a message from a reader, Holly, looking for a from-scratch version of a bubble up casserole. If you've never heard of bubble ups before, they're basically a casserole made out of store bought biscuit dough mixed with some...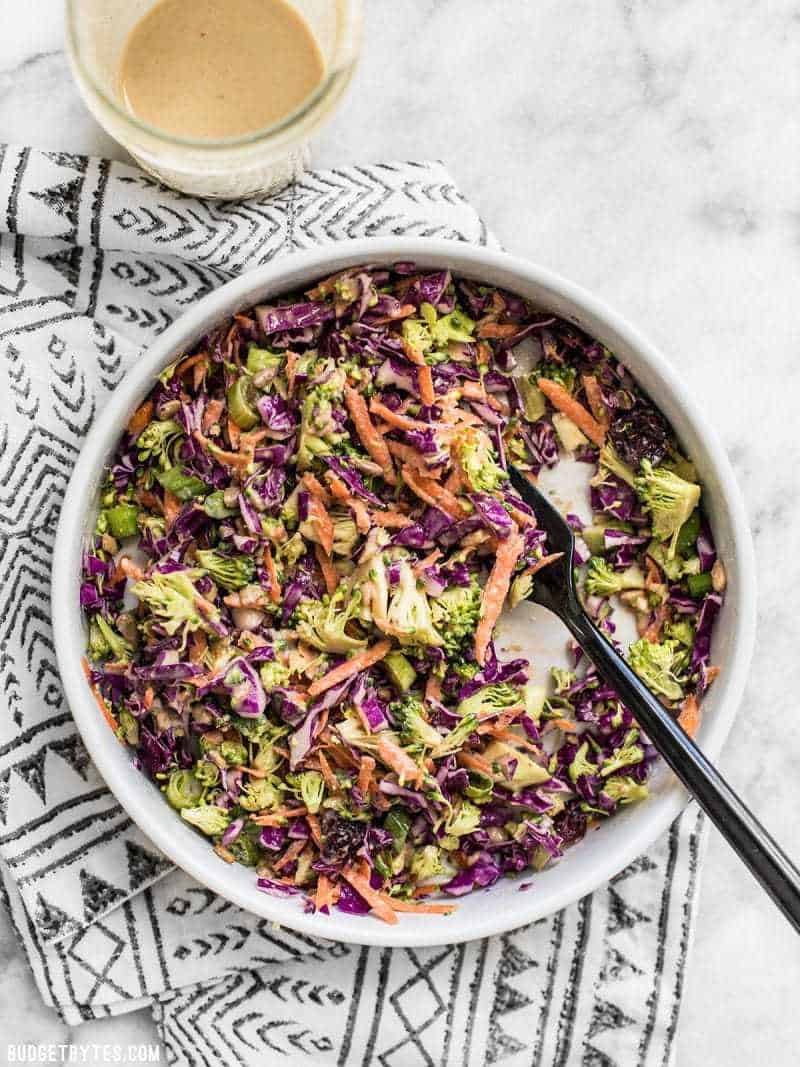 Sweet Crunch Winter Salad
It's about this time every year that I start craving fresh vegetables. Between all the holiday food, football food, and generally heavy, slow cooked winter dishes, I need something light and fresh! Unfortunately a lot of fresh produce is out...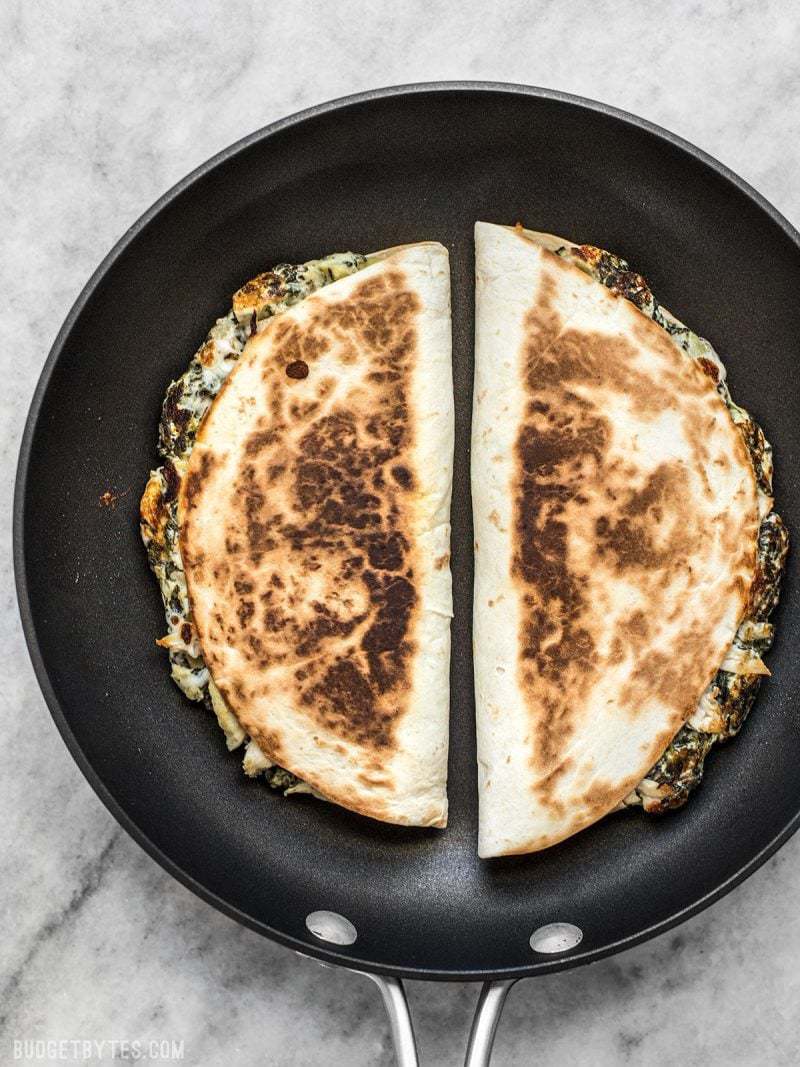 Spinach Artichoke Quesadillas
It's time to play the leftovers game! I'm all about "sweeping my fridge" and coming up with new dishes using my leftovers, especially after big food events. Did you know that The Big Game is the second biggest food...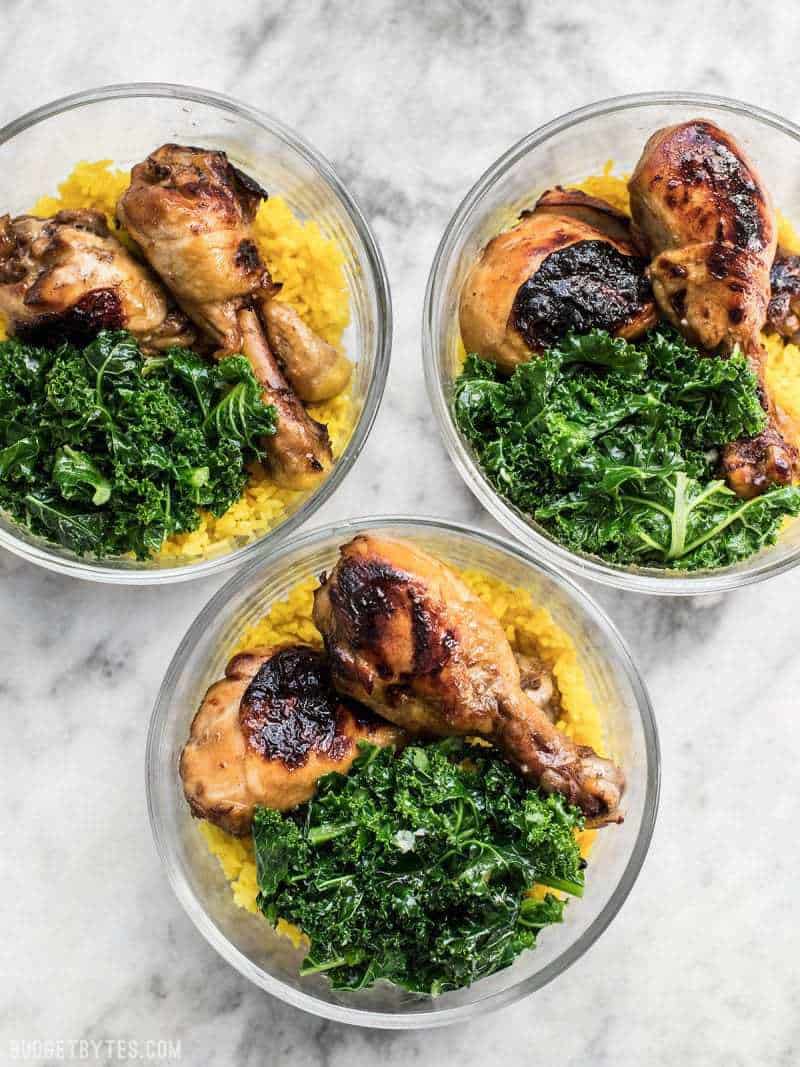 Chicken Adobo Meal Prep
Hey guys! I know it's been a couple weeks since I've posted a meal prep, but something I've been focusing on lately is getting up and jumping right back on the horse when you fall off. Whether it's meal prep, yoga practice,...
Double Spinach Artichoke Dip
Yeah, Double Spinach Artichoke Dip because if I'm going to eat something this rich and creamy I'm going to make sure I eat a pound of spinach while I'm at it. ? Most people have a favorite recipe for spinach artichoke dip already,...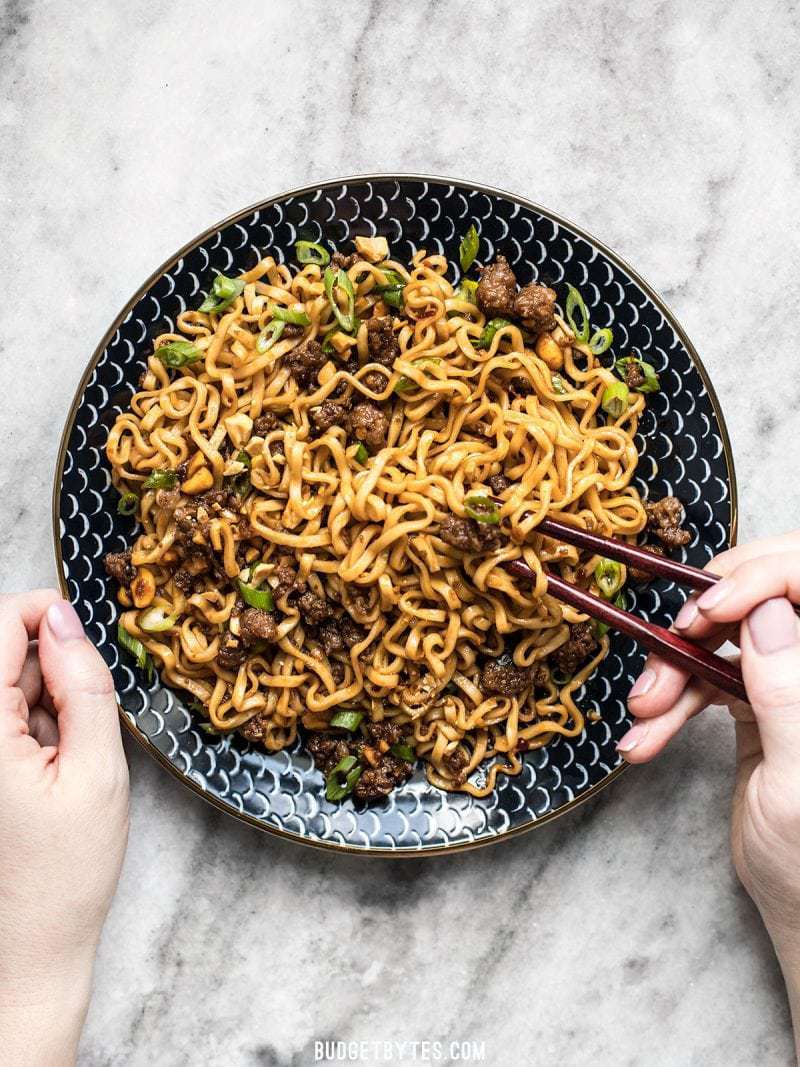 Pork and Peanut Dragon Noodles
Don't you just love how I post a pasta recipe immediately after the blog post where I say I'm trying to break my addiction to pasta" ? We're all human. Anyway, This week I threw a spin on my classic Dragon Noodle recipe by...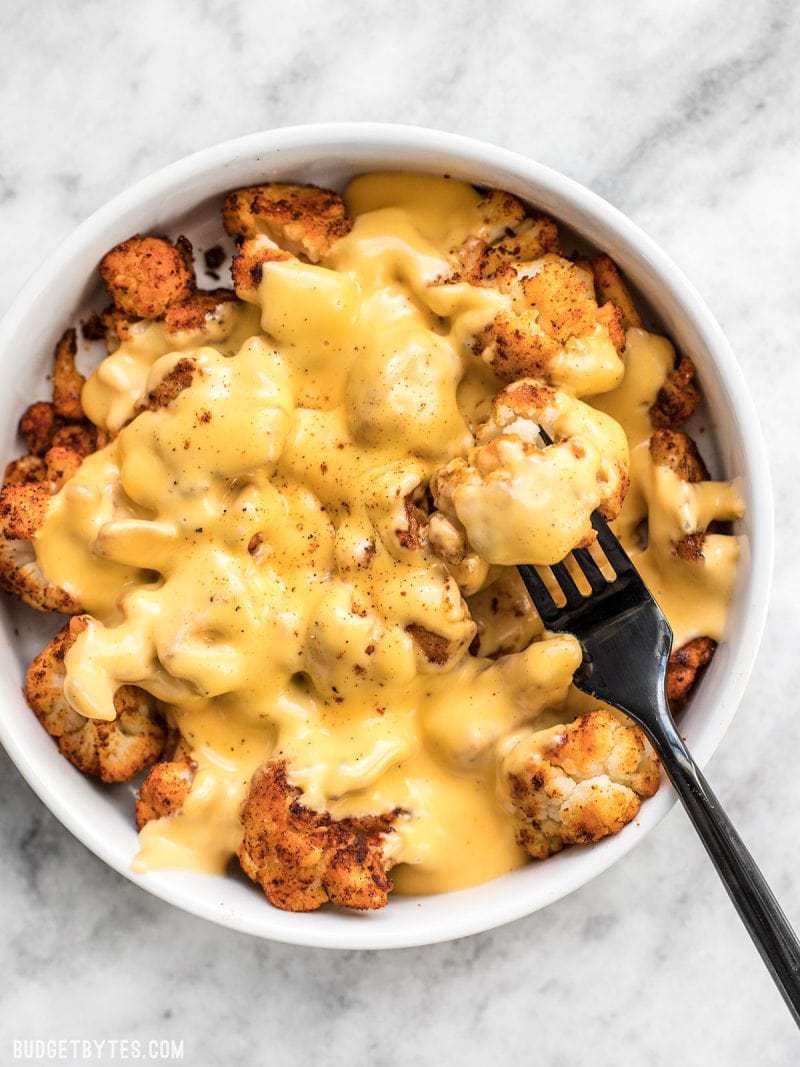 Spicy Roasted Cauliflower with Cheese Sauce
I've really really been trying to curb my pasta dependency (addiction") lately.  One of the easiest ways to do that is to just swap vegetables for the pasta, but I'm not really into spiralizing or zoodles, so I'm exploring...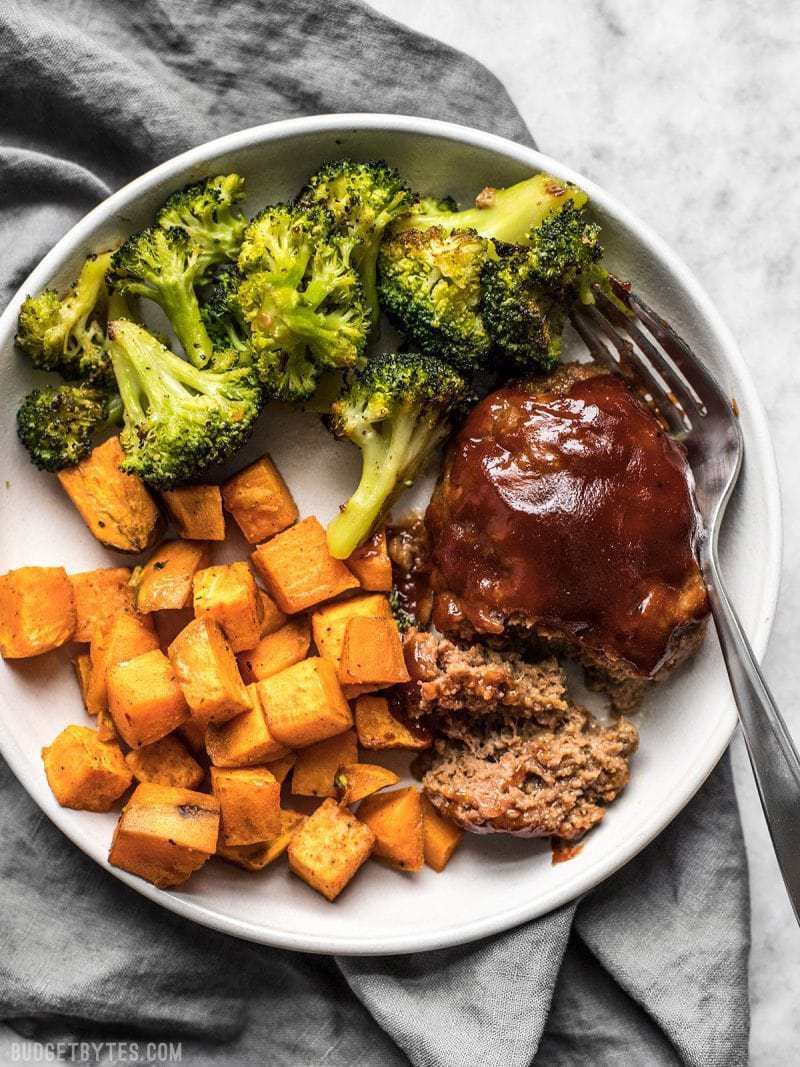 Sheet Pan BBQ Meatloaf Dinner
This really has to be one of the fastest, easiest dinners EVER. I have been craving meatloaf lately, but decided to just go ahead and cook all my vegetable sides along with the loaves to make my whole dinner in one swoop. This Sheet Pan BBQ Meatloaf...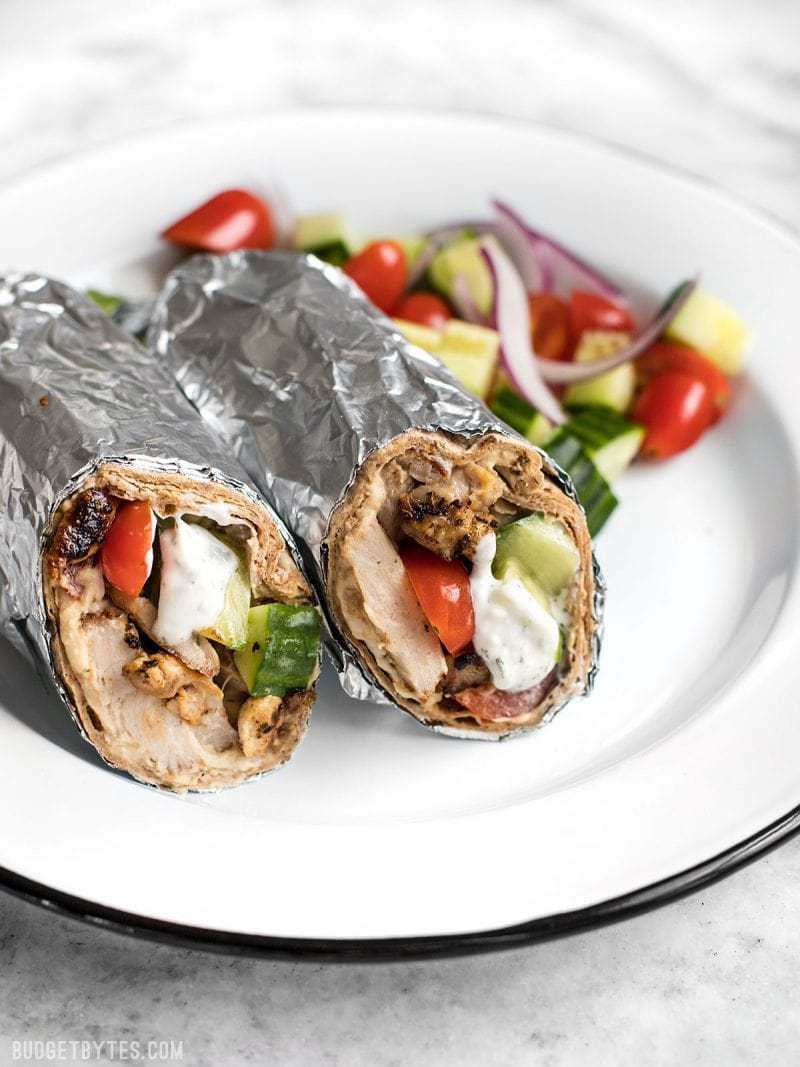 Greek Chicken Wraps
Ever have one of those weeks where everything seemed to break at once" Yeah, that was this week for me. Haha! I didn't get to my meal prep this week, but I did prep the ingredients for these Greek Chicken Wraps. Because of all the chaos,...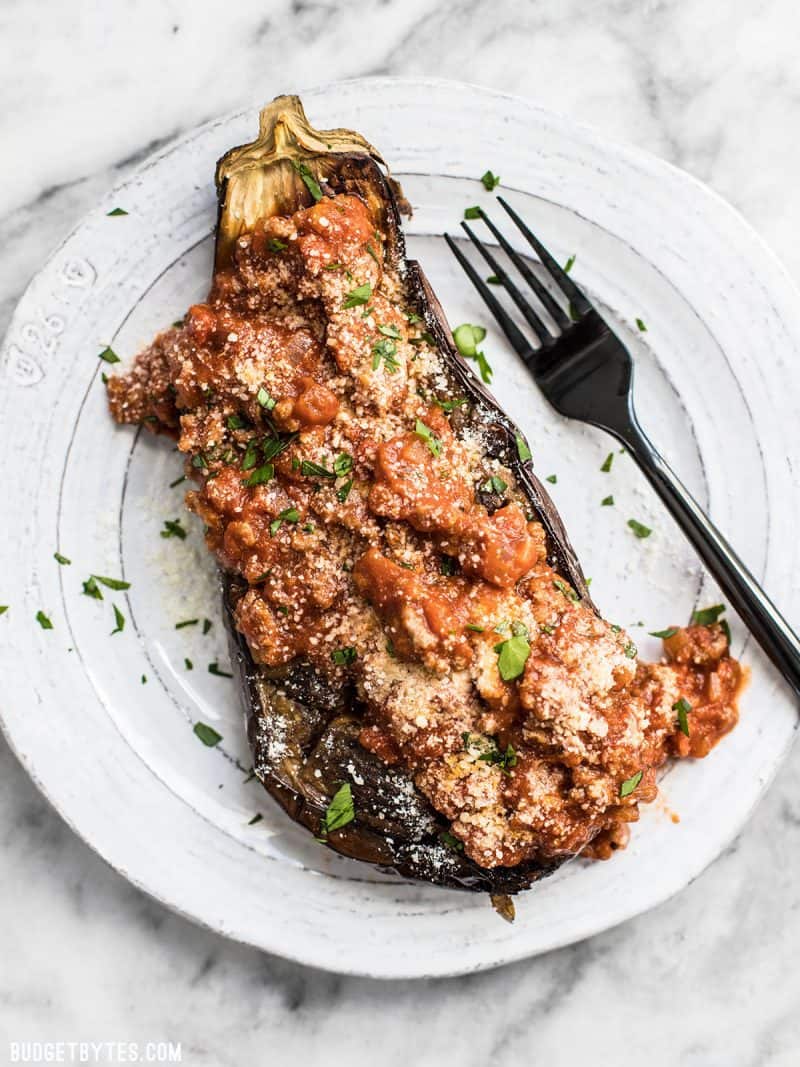 Roasted Eggplant with Meat Sauce
I'm the type of person who could just eat marinara sauce with a spoon. I love it just that much. BUT that feels kind of weird so I try to find other vehicles to slather with the yummy sauce. Sure, there's always pasta, but there are so...
Black Eyed Peas Meal Prep
I hope you are all having a wonderful weekend! I made a huge pot of Slow Simmered Black Eyed Peas and Greens earlier this week, and of course I meal prepped it! I kept this Black Eyed Peas Meal Prep pretty simple because the Black Eyed Peas and...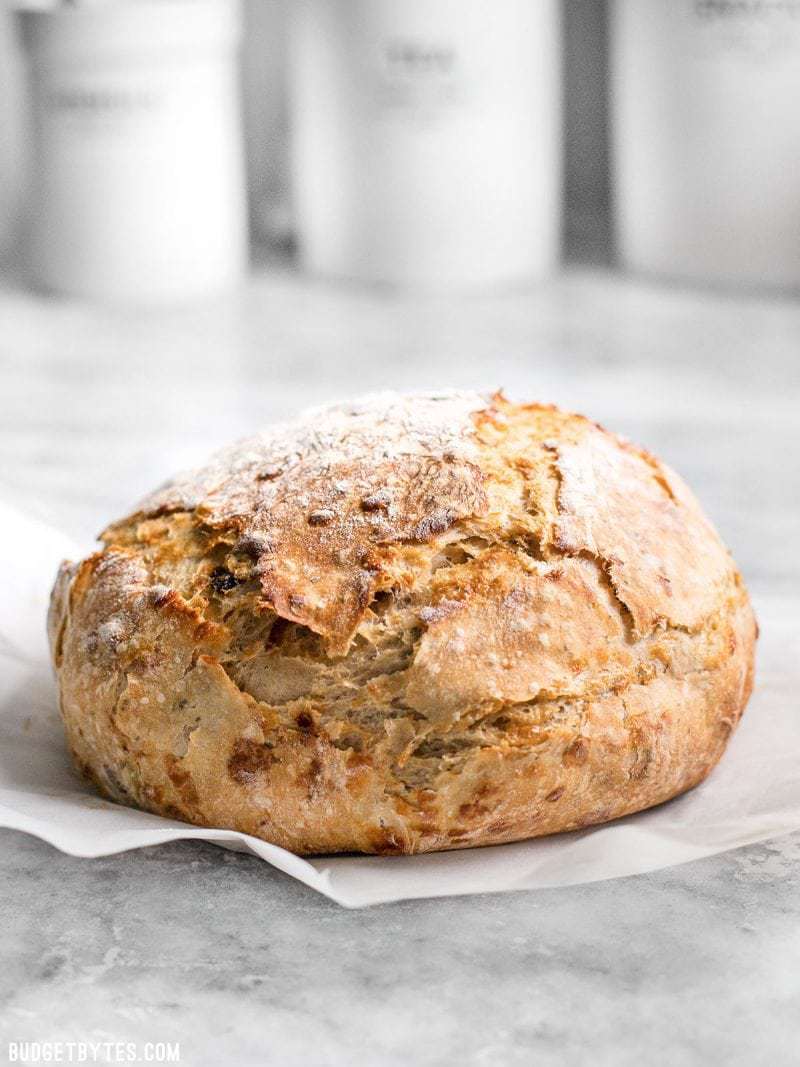 Tomato Basil No Knead Bread
Alright, we've all been on our New Year's diets for two weeks now, so it's time for a little splurge, right" I mean, it's all about balance. If you're going to give yourself one splurge, you need it to be this...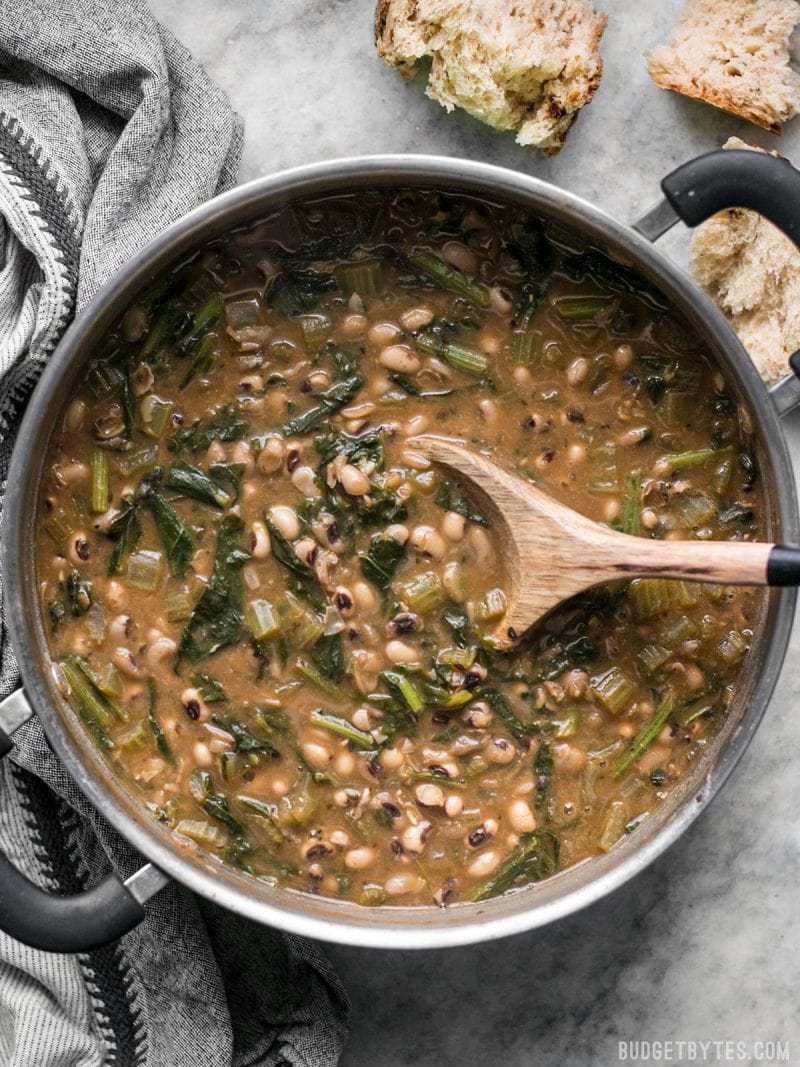 Slow Simmered Black Eyed Peas and Greens
Oh, January. You fill me with such conflicting emotions. It's so cold and grey outside, so I want to eat nothing but comfort foods, yet my brain is screaming, "New year, new you!" Hahaha. I want to eat healthy, but I also want...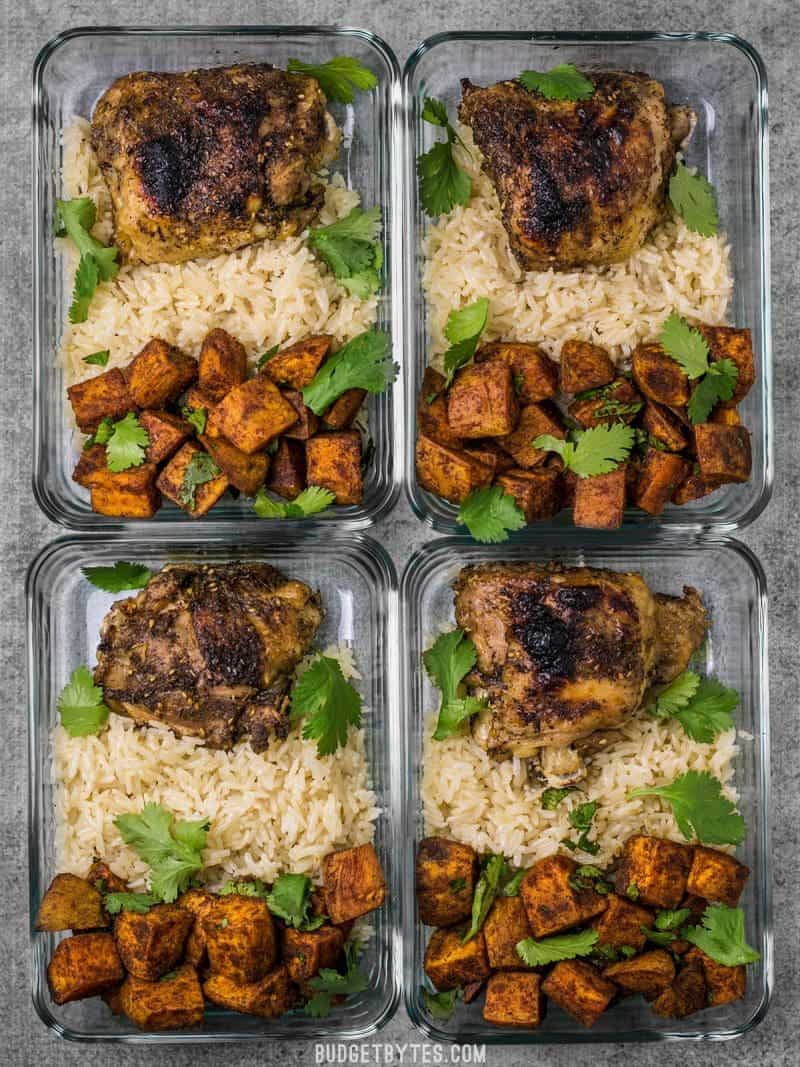 Pressure Cooker Chicken Meal Prep
Hey guys! I've got a quick and simple meal prep for you this week, but I do have to mention that this one probably won't be applicable to everyone because this week I used my pressure cooker. I'm not one of those people who uses...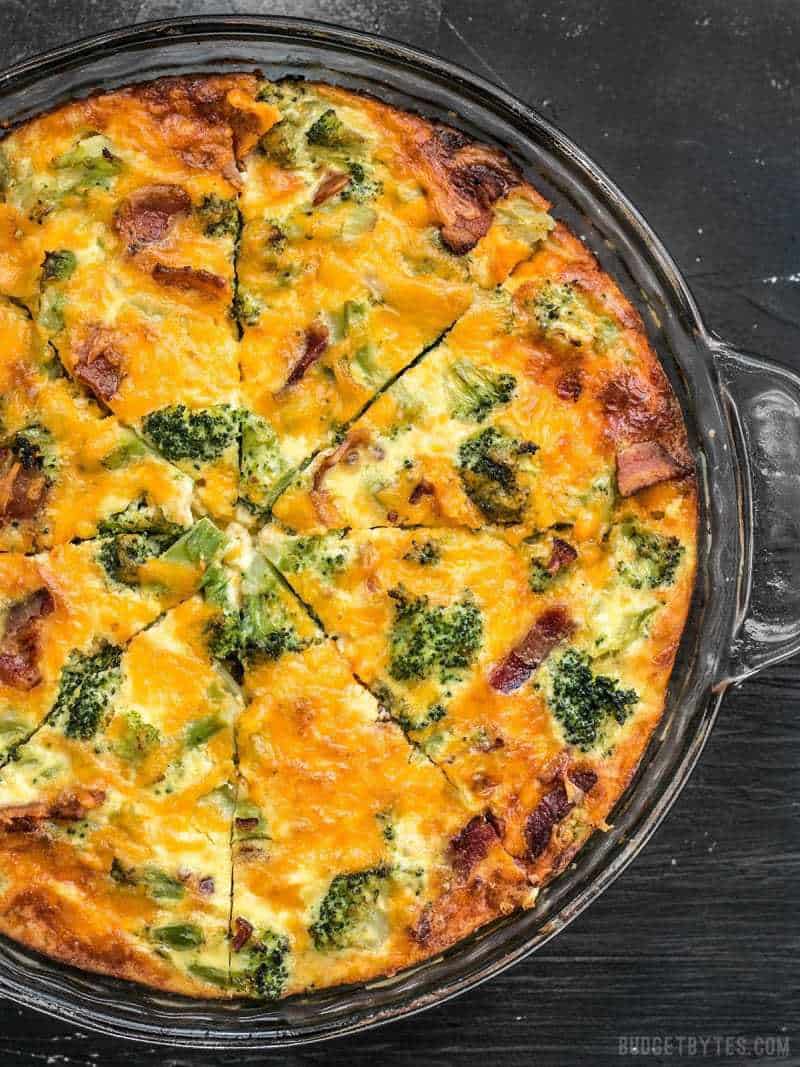 Bacon Broccoli Cheddar Crustless Quiche
My freezer is way too full right now, you guys. So, the other day I set out to use up some of my frozen goods, and ended up making this Bacon Broccoli Cheddar Crustless Quiche. Here's to having all the ingredients on hand to make something as...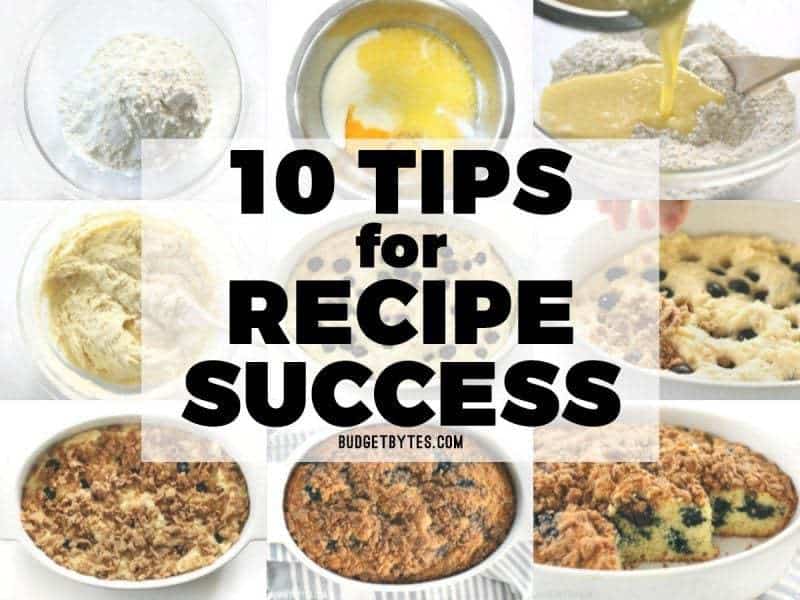 10 Tips for Recipe Success
Cooking, or even just following a recipe, is a skill that you have to learn and continue to hone over time. It can be very frustrating to new cooks when they follow a recipe "to a T," but the end result is not what they were expecting....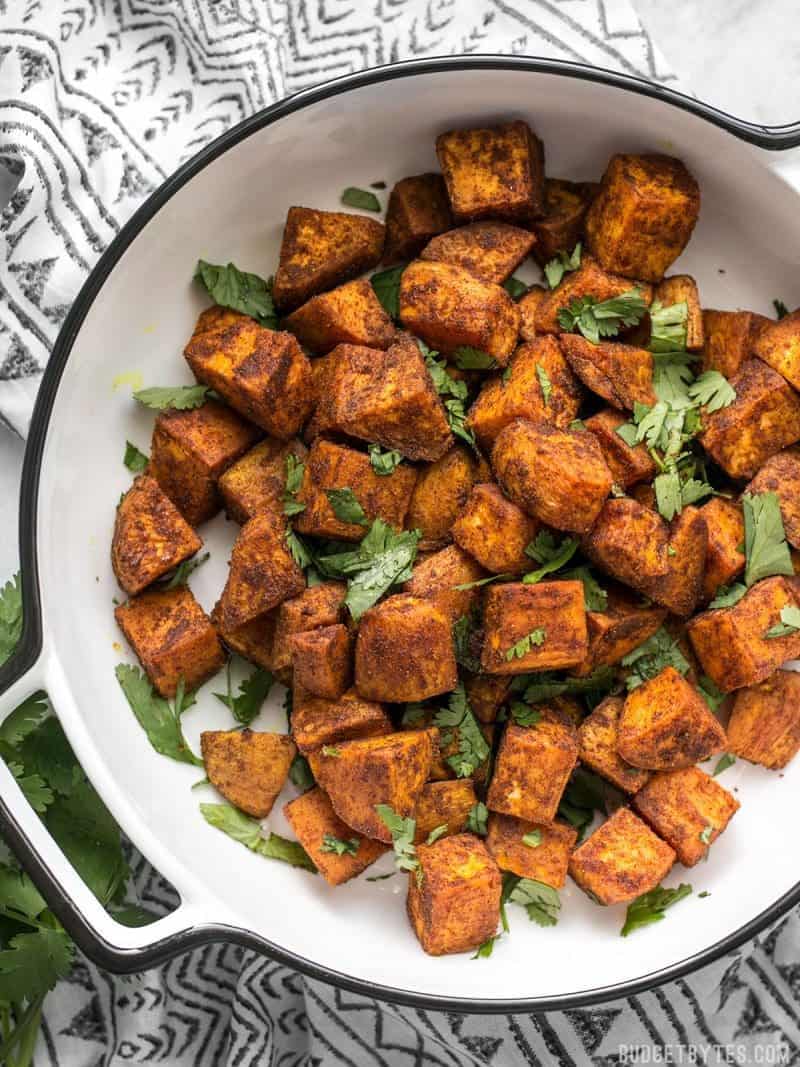 Moroccan Spiced Sweet Potatoes
You guys know how I love sweet potatoes, right" They're pretty much the perfect vegetable. They are inexpensive, shelf stable, and are sooo versatile. The fact that I can use them in both sweet and savory dishes alone makes them magical....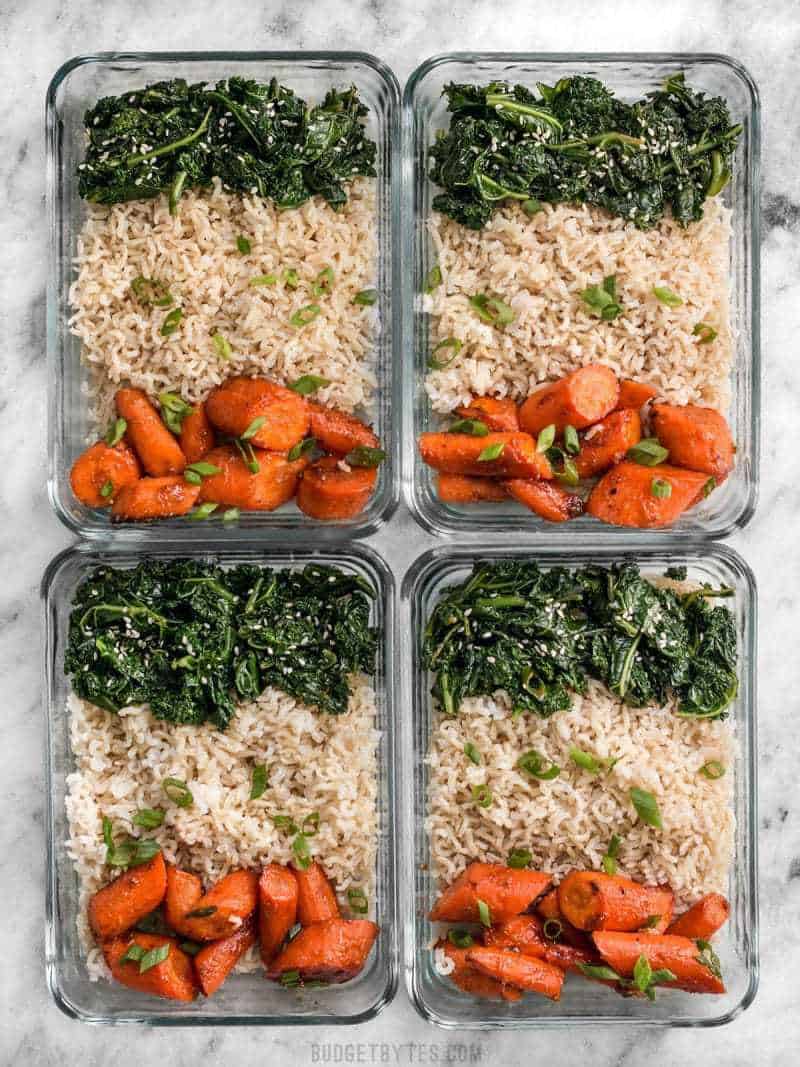 Maple Miso Roasted Carrot Meal Prep
I had a crew here shooting video all last week and they left me with a refrigerator full of vegetables (poor me, right"). Luckily, they were all vegetables that are pretty shelf stable, so I was able to take a few days to figure out what to do...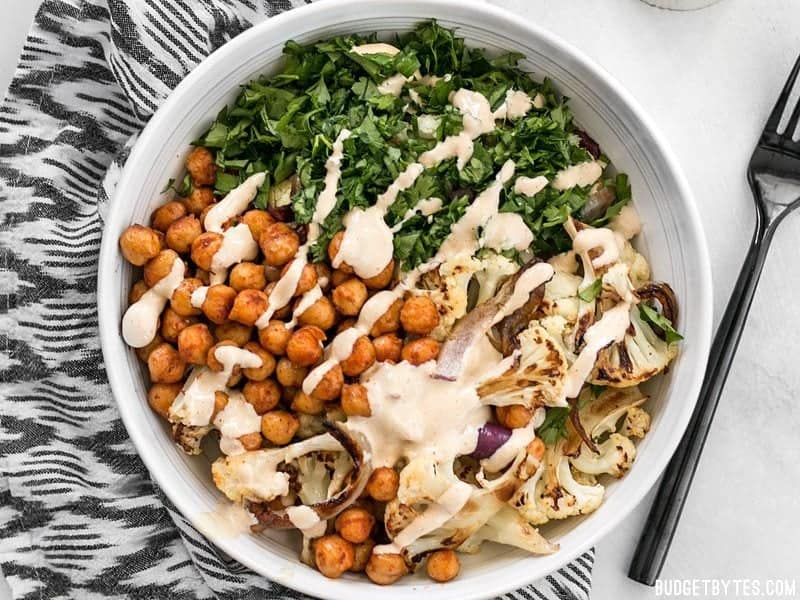 Best Recipes of 2017
I can't believe it's that time already! Another year full of awesome food, gone in the blink of an eye. At the end of each year I like to put together a not-so-short list of my favorite recipes from year. Instead of listing the most...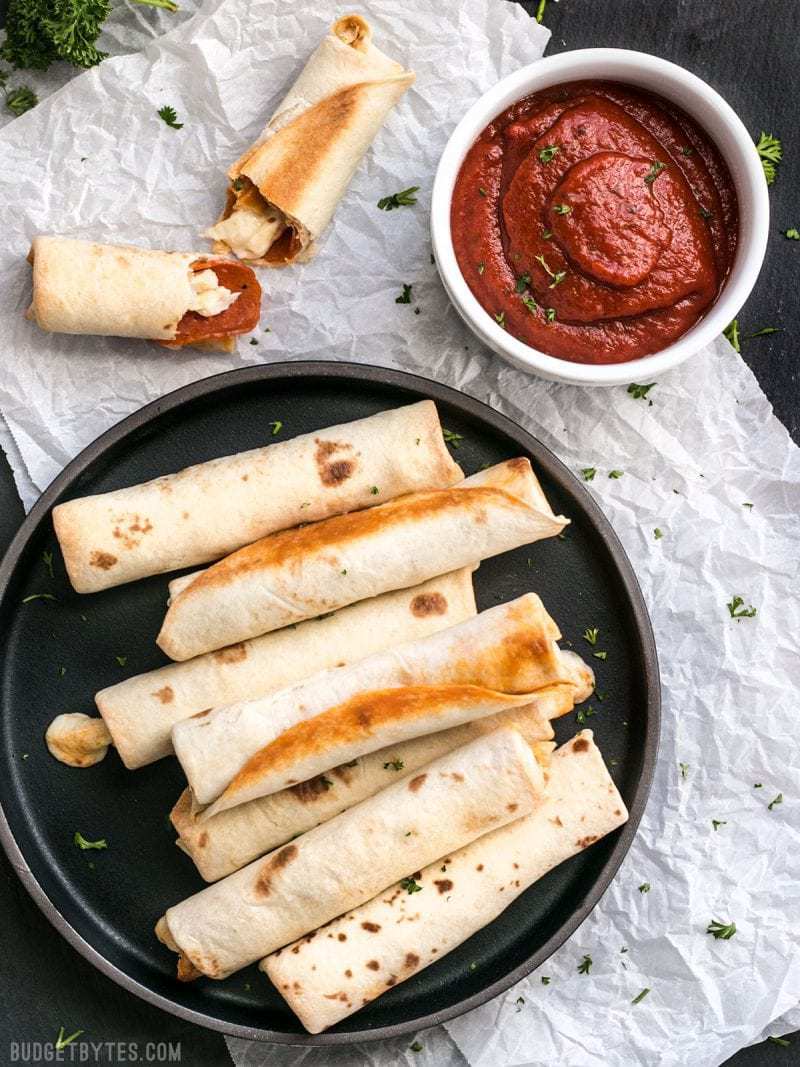 Pizza Roll Ups
Hey you! Are you looking for a last minute NYE appetizer" Maybe you're just looking for one last pizza splurge before you begin working on your new year's resolutions. Or perhaps you're like me and just want a new way to get...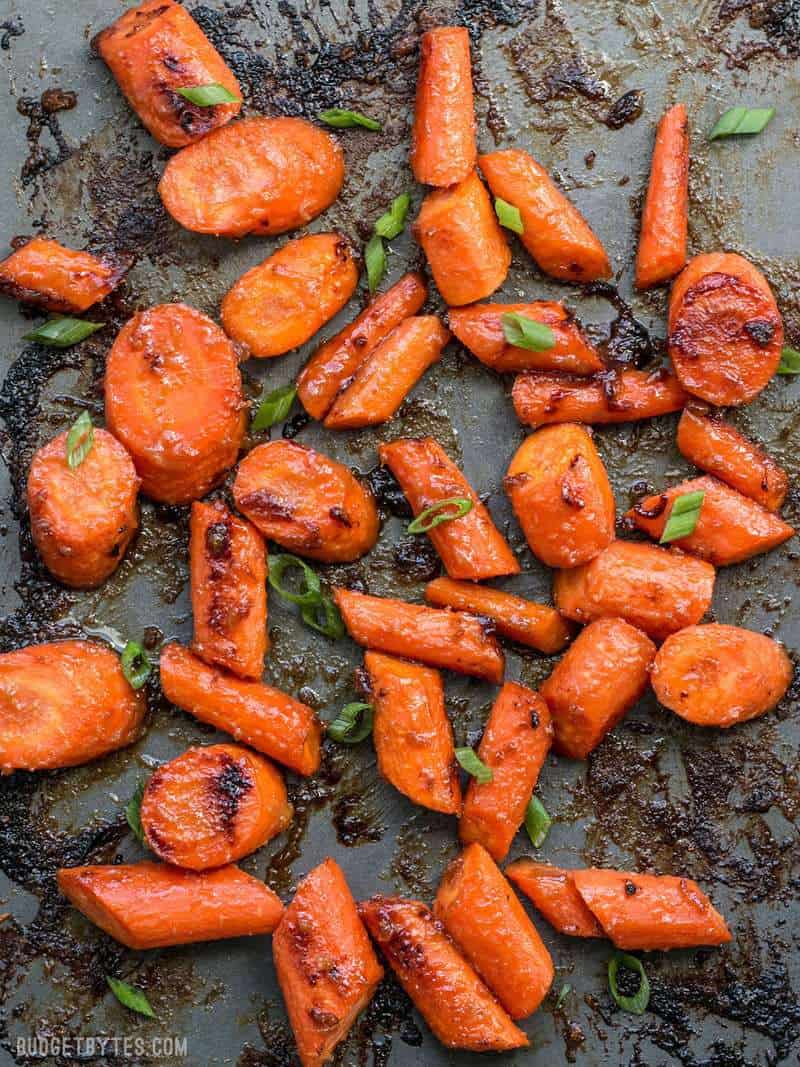 Maple Miso Roasted Carrots
Lately I've been trying to branch out beyond my garlic and onion obsession and play with new flavors. Miso is something I haven't experimented with in the past, but I've wanted to explore for ages. So the other day I picked up a...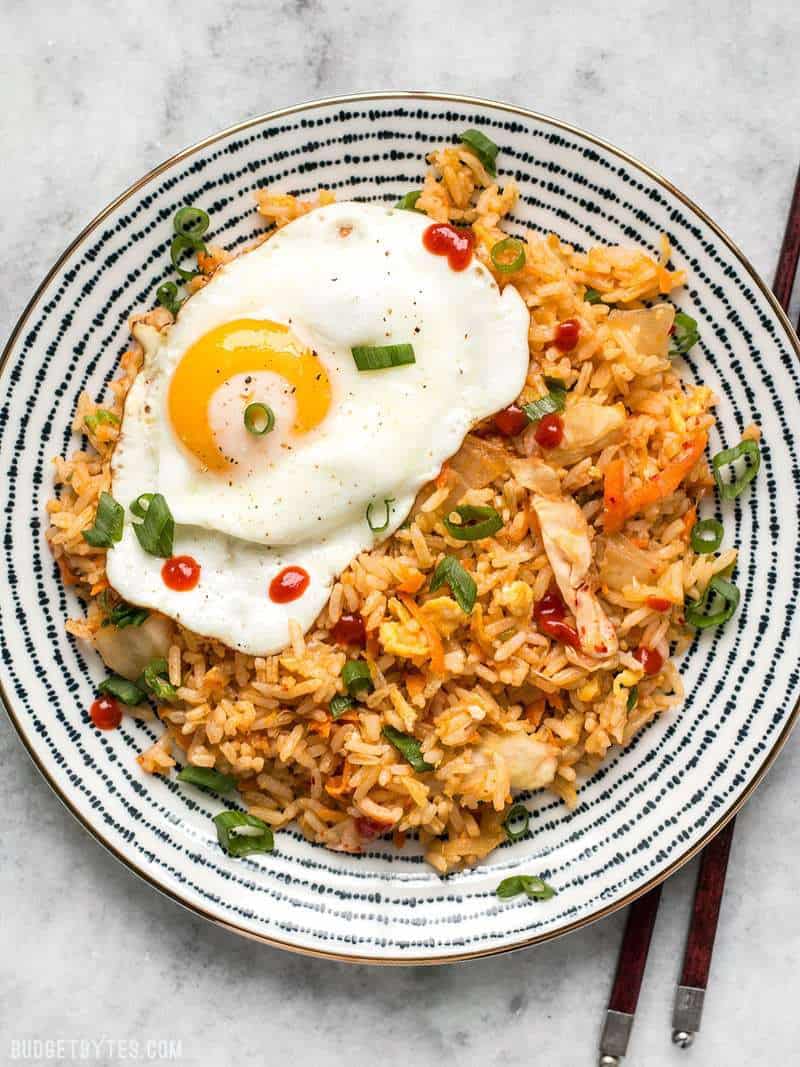 Kimchi Fried Rice
It's time for another "sweep the kitchen" recipe! You know how I love these recipes. Food is not only expensive, but it's also the number one contributor to landfills, so I always try to keep my food waste to a minimum....