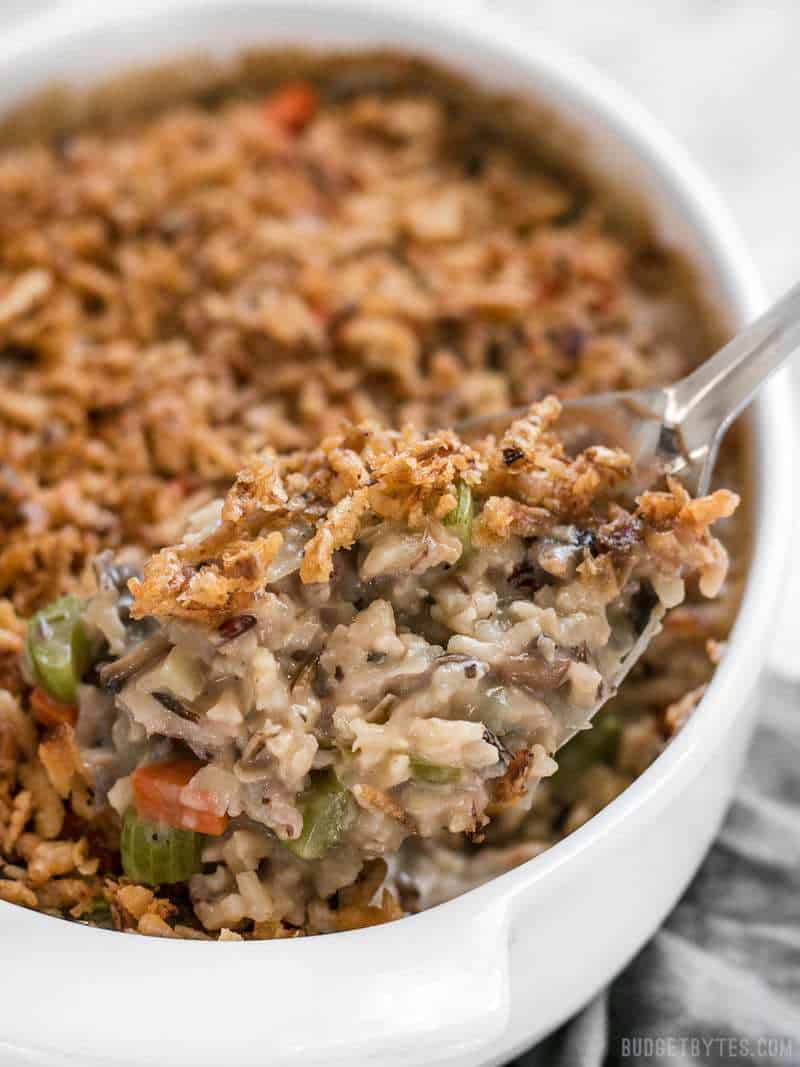 Wild Rice and Vegetable Casserole
I've been making a lot of soups lately and not being very diligent about chopping and freezing my leftover vegetables, so I found myself this week with a refrigerator full of vegetables and wondering what to do with them. I also remembered...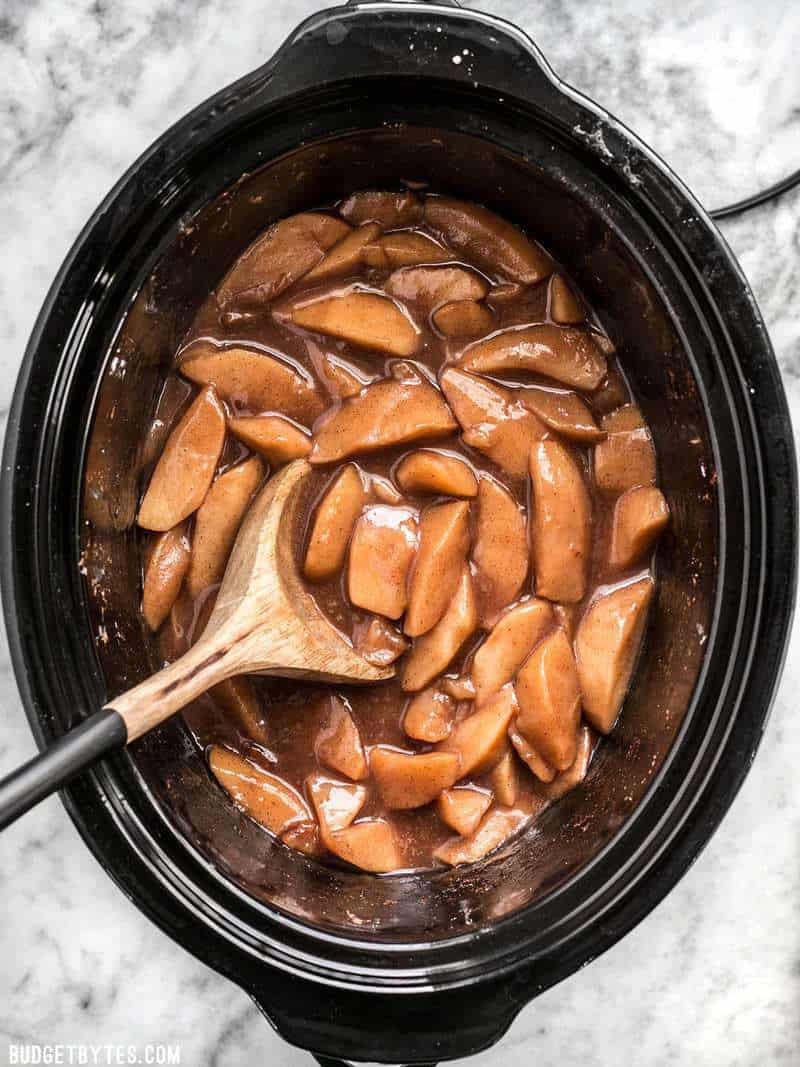 Slow Cooker Hot Buttered Apples
What do you do when you've got a lot of apples on your hands and they're looking like they might not have that much longer to live" Make Slow Cooker Hot Buttered Apples! ??? I bought a big bag of apples the other day for what I...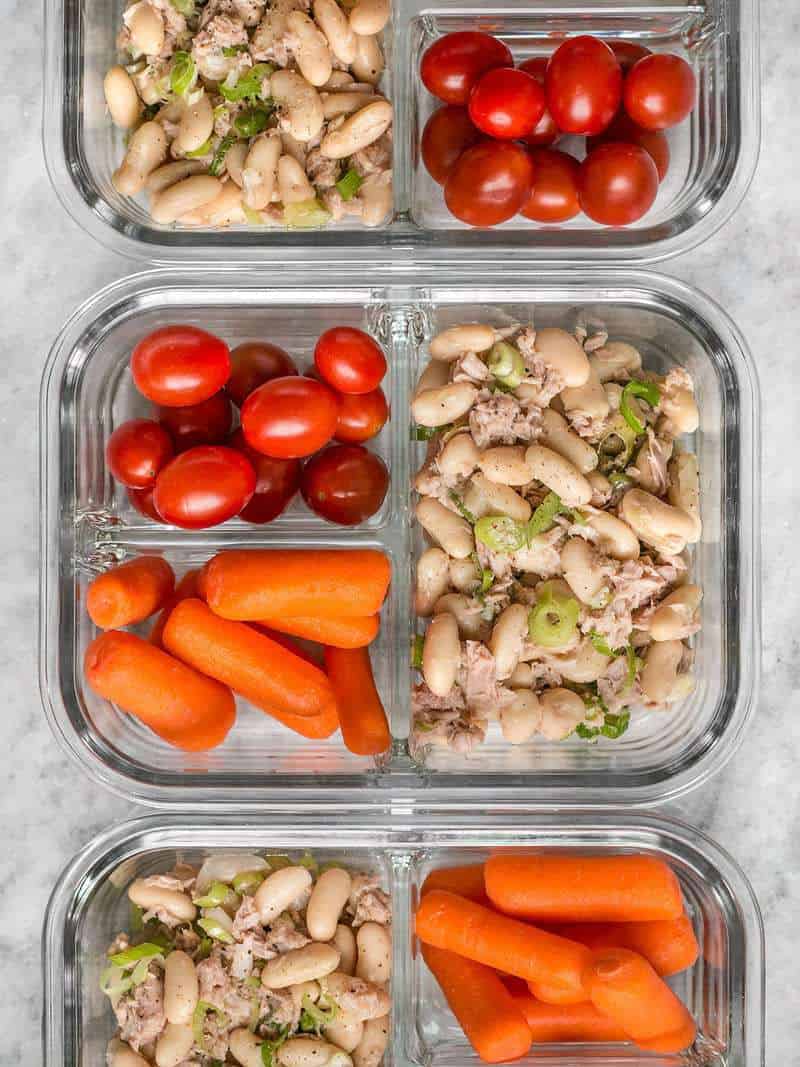 Tuna & White Bean Salad Meal Prep
Hey guys! I hope your weekend is going great! I've got a quick, no-cook meal prep idea for you this week because sometimes you just don't want to cook, ammiright" Yeah, that's me today. Luckily this meal prep comes together in...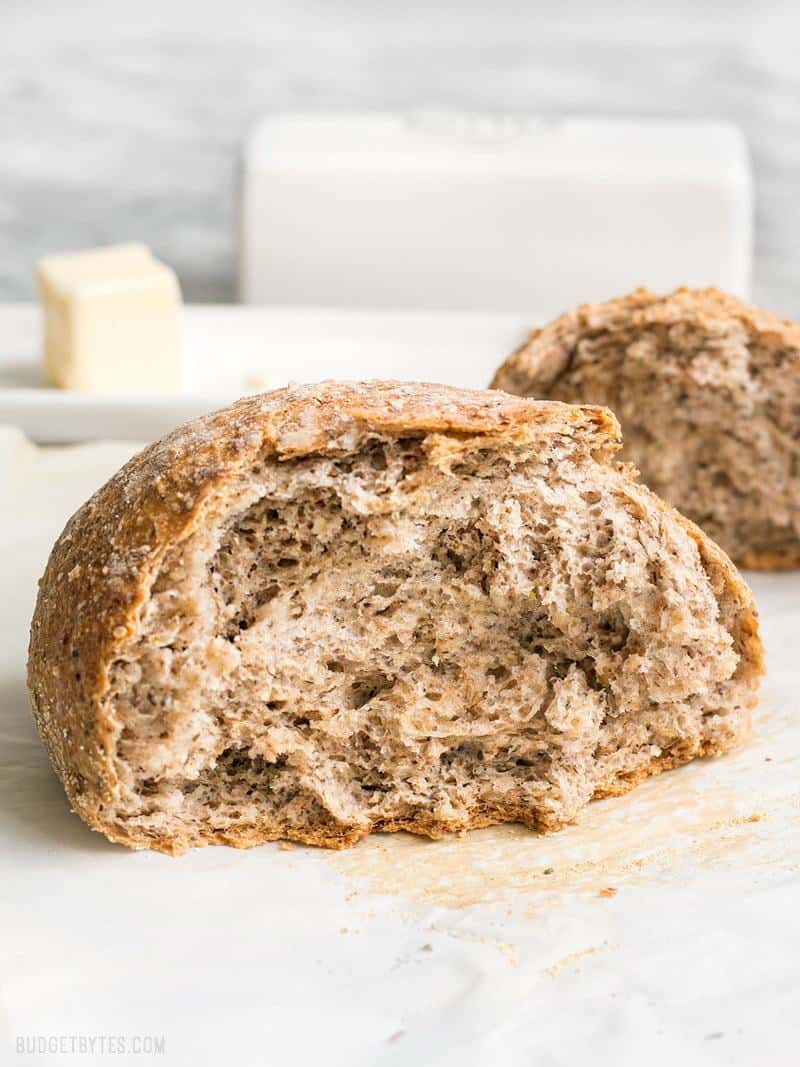 Seeded No-Knead Bread
Y'all. I may have just accidentally reignited my bread obsession. No-knead breads have been a favorite of mine for quite some time because A) they're easy and B) the long fermentation of the dough produces a really lovely and complex...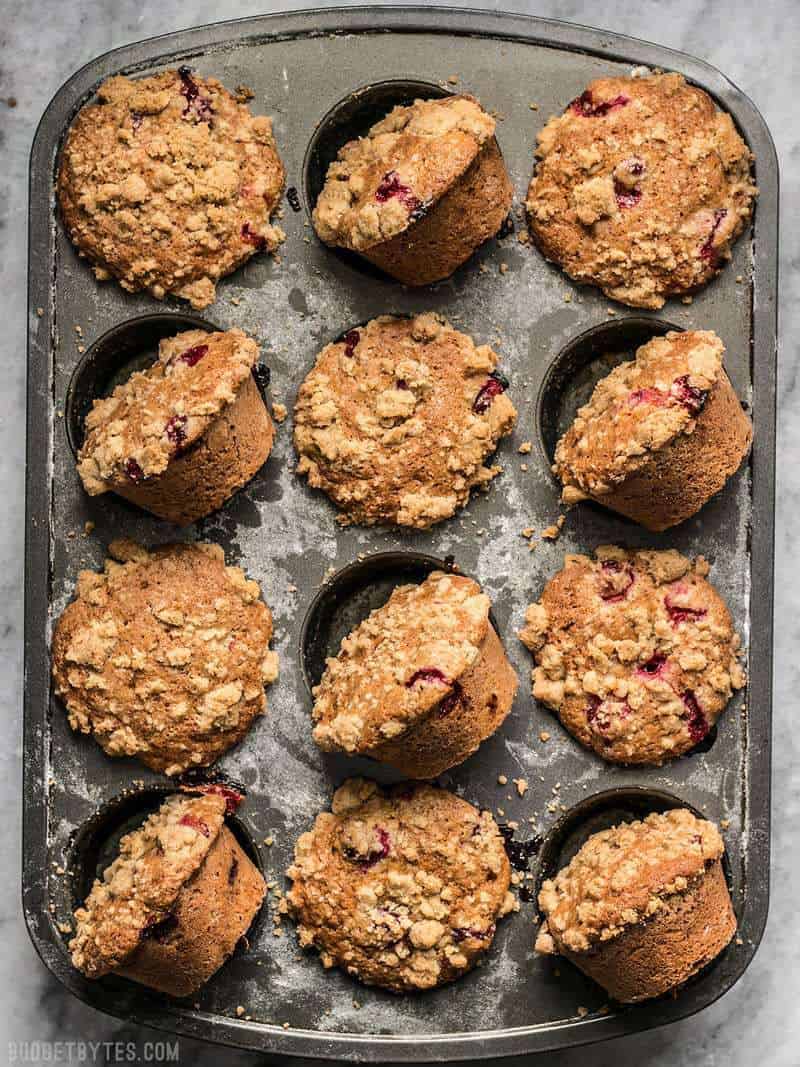 Orange Cranberry Muffins
It's cranberry season!! I get just about as excited for cranberry season every year as I do for pumpkin season in early October. I just love those tart little berries more than I can express. And now that I'm near Aldi and can get a bag...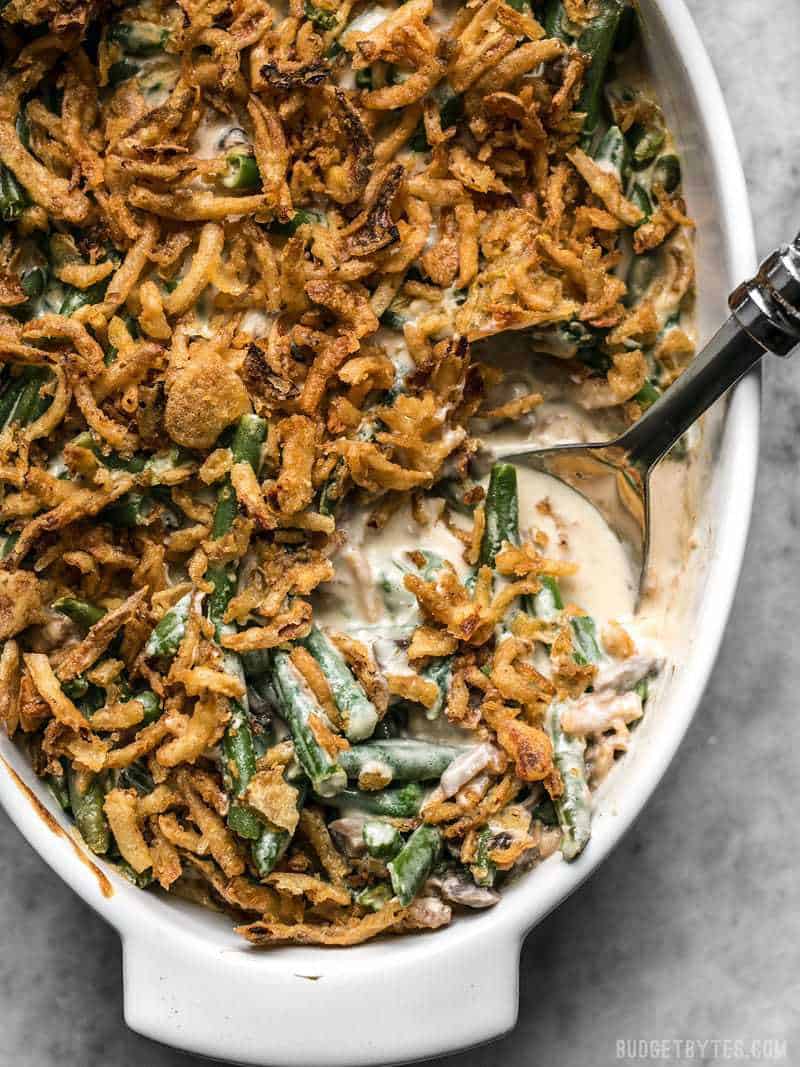 The Creamiest Green Bean Casserole (with no ?Cream Of? soup)
Would it surprise you if I said that Thanksgiving Day is a bit overwhelming for me" I mean, I like all the components and dishes that go into a traditional Thanksgiving meal, I just don't want them all at one meal. Haha. Lucky for me, in...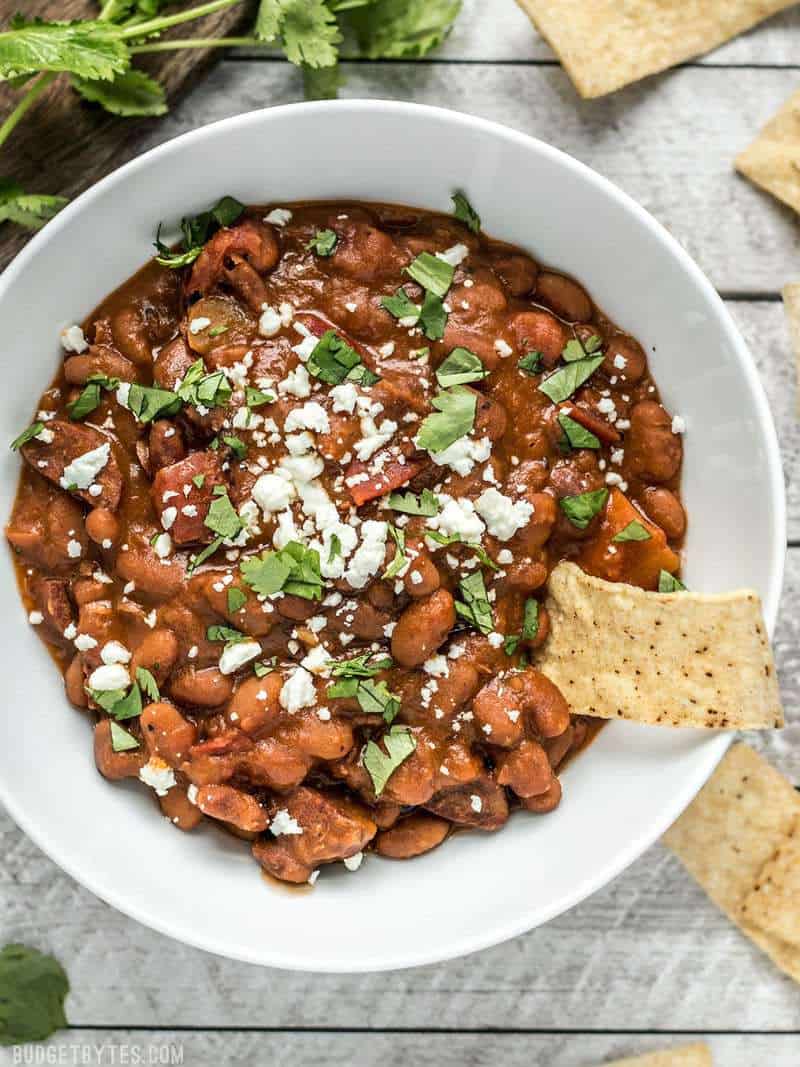 Instant Pot Pinto Beans With Chorizo
I've been waiting for months to share this new book with you, you guys! My friend, Daniel Shumski (author of Will it Waffle" and Will it Skillet") just came out with his third book, How to Instant Pot and I know it's going to...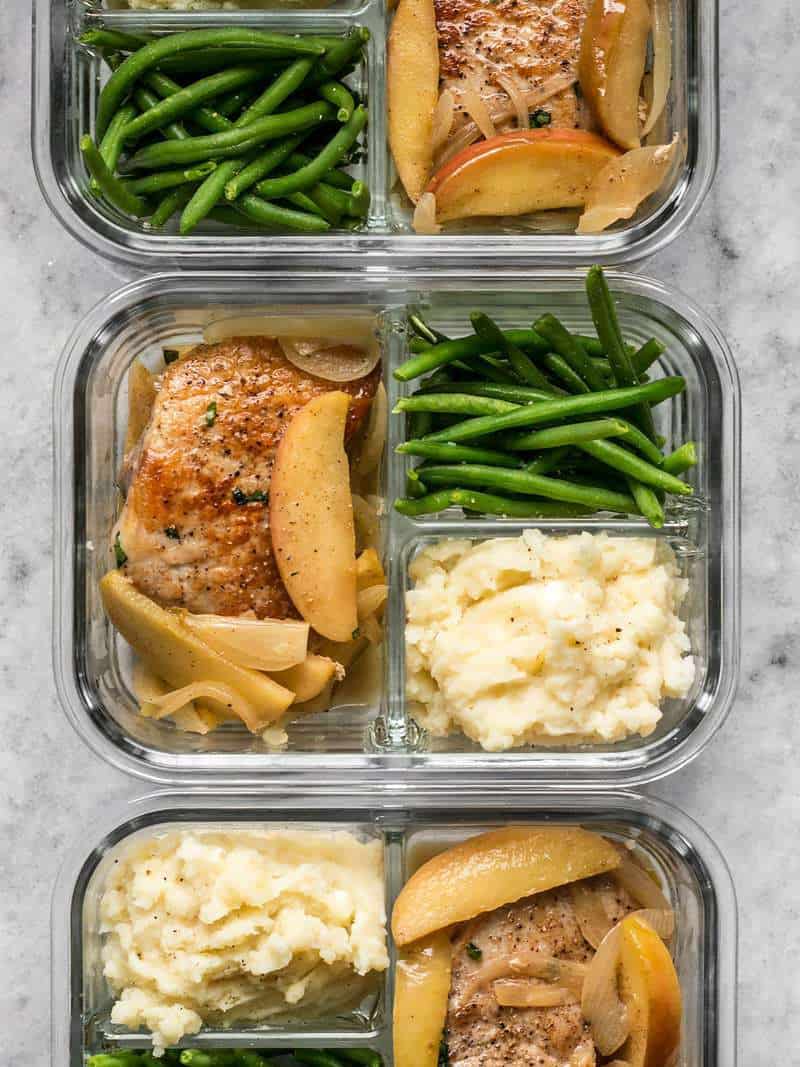 Apple Spice Pork Chop Meal Prep
We're almost at peak autumn here in Nashville so I made a very autumn-inspired meal prep this week. I went deep into the Budget Bytes archives and pulled an awesome recipe that I haven't made in forever?Apple Spice Pork Chops. These...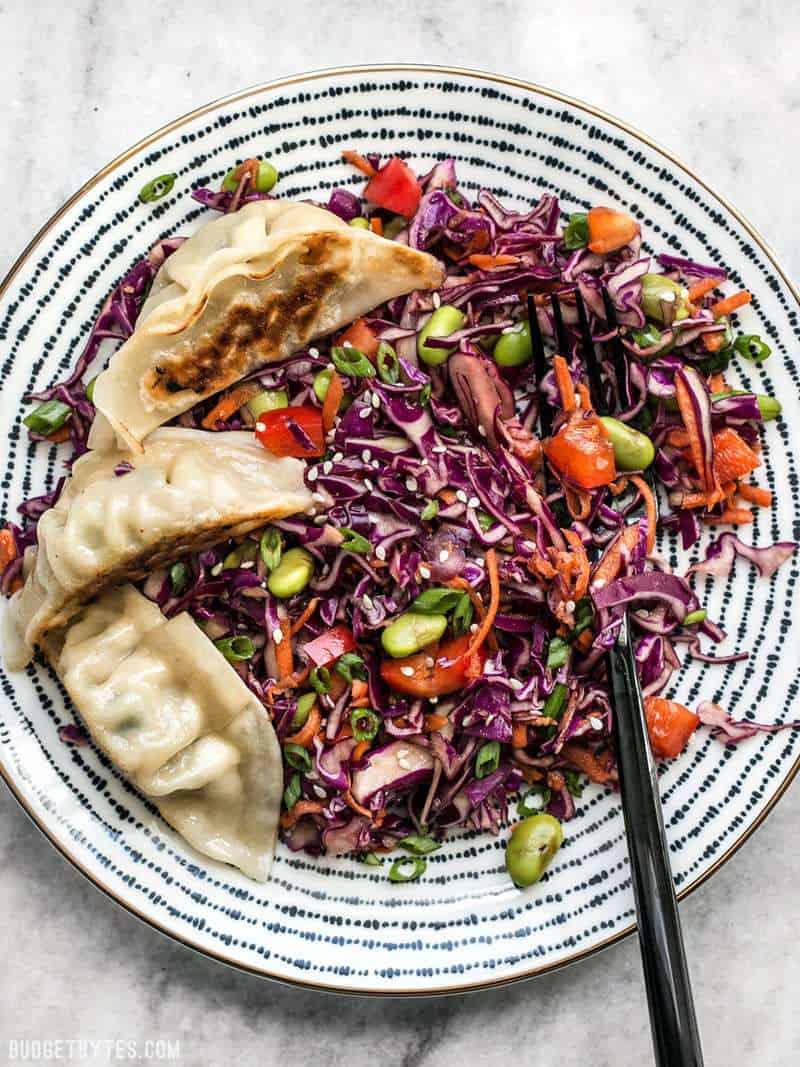 Sesame Slaw
While red cabbage is still on sale for $0.50/lb., I'm just going to keep going with it! This super simple Sesame Slaw is fast, fresh, and a nice break from the heavy, cooked down fall foods that I've been eating lately. It's good...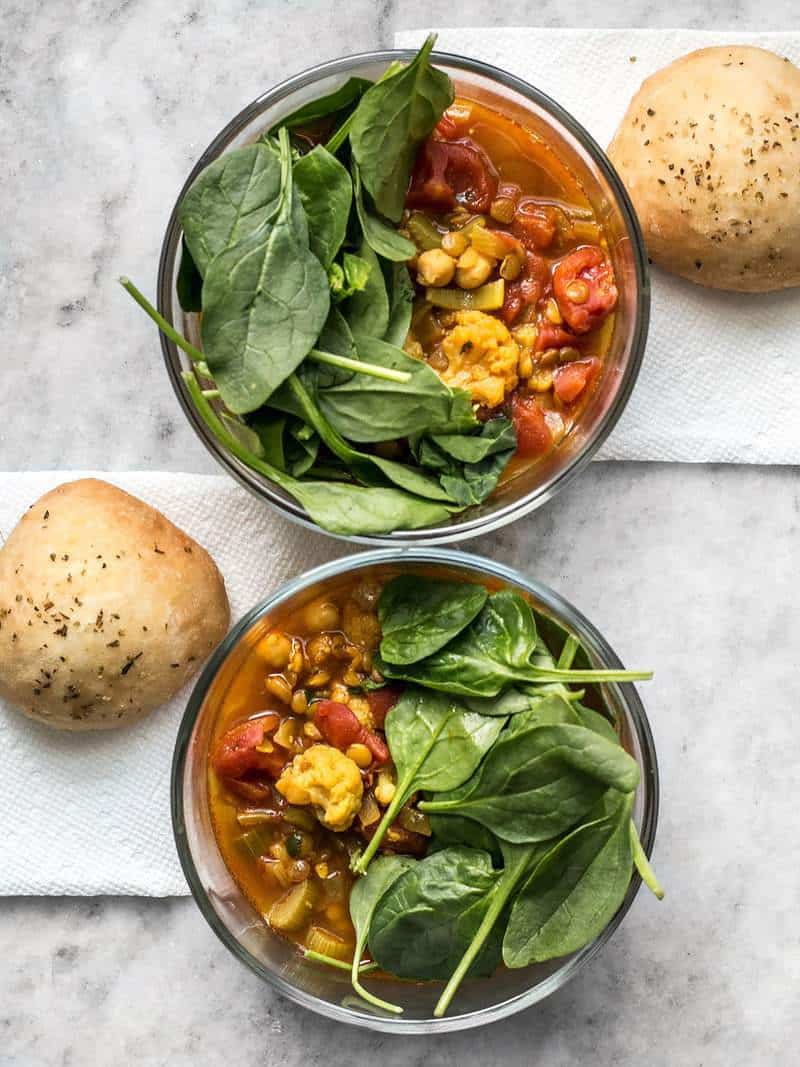 Moroccan Lentil and Vegetable Stew Meal Prep
I've reached the end of another week and I once again feel like I've over indulged and need some vegetables in my life, so I reached into my archives and decided to revive my Moroccan Lentil and Vegetable Stew for this week's meal...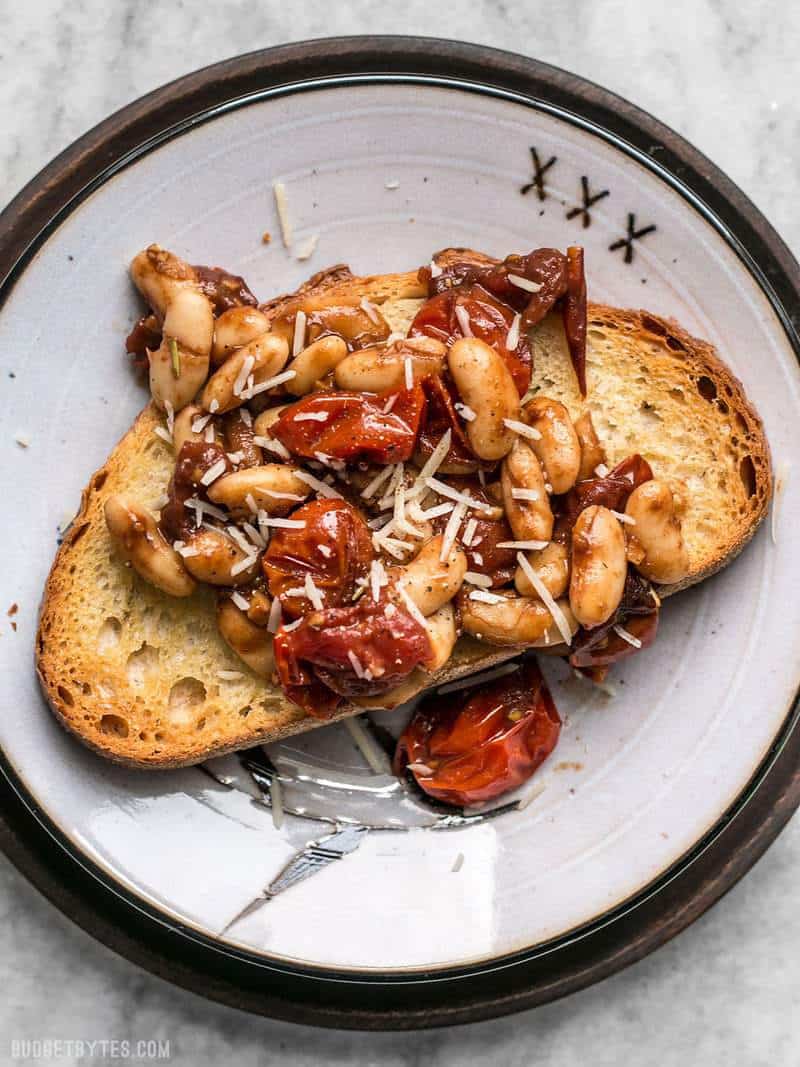 Garlic Toast with Balsamic Tomatoes and White Beans
It's been really interesting getting used to the new ingredient selection and price differences at the grocery stores since moving from New Orleans to Nashville. One major difference is that canned goods at Kroger are almost half the price of...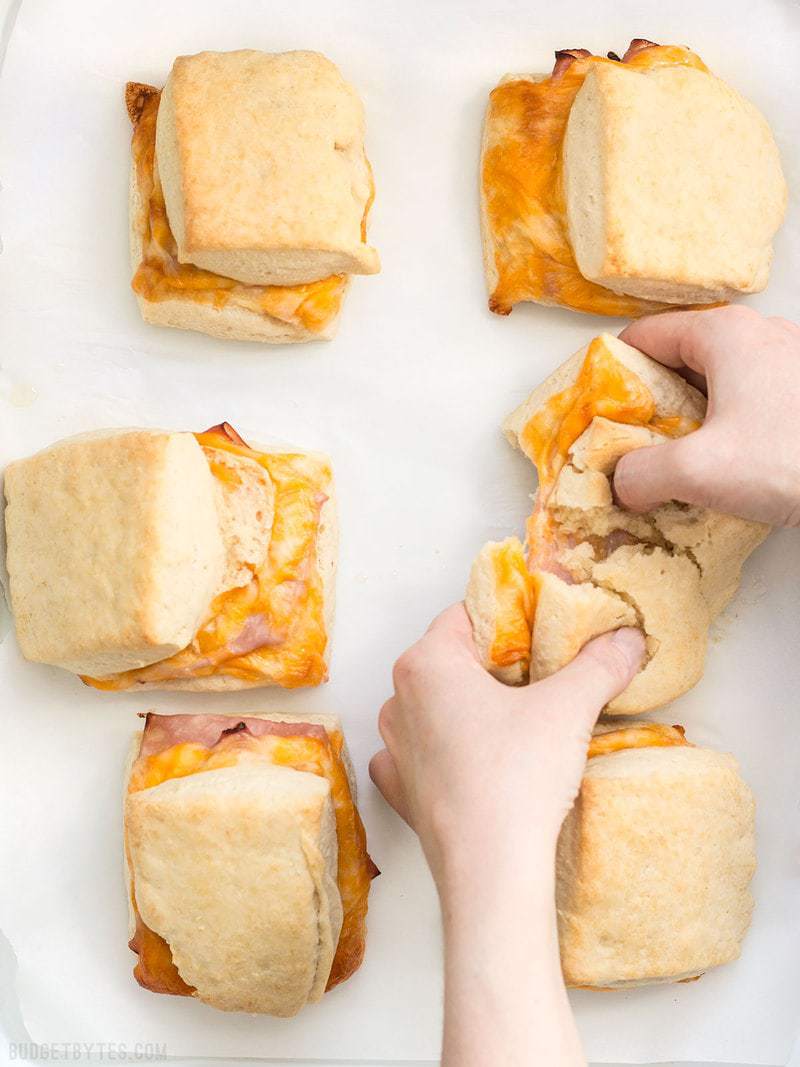 Ham and Cheese Biscuits
Last weekend my mind drifted to my 5-Ingredient Freezer Biscuits, as it often does on lazy Sunday mornings, and that got me thinking about breakfast sandwiches. From there it was only a matter of moments before I started to wonder what would happen...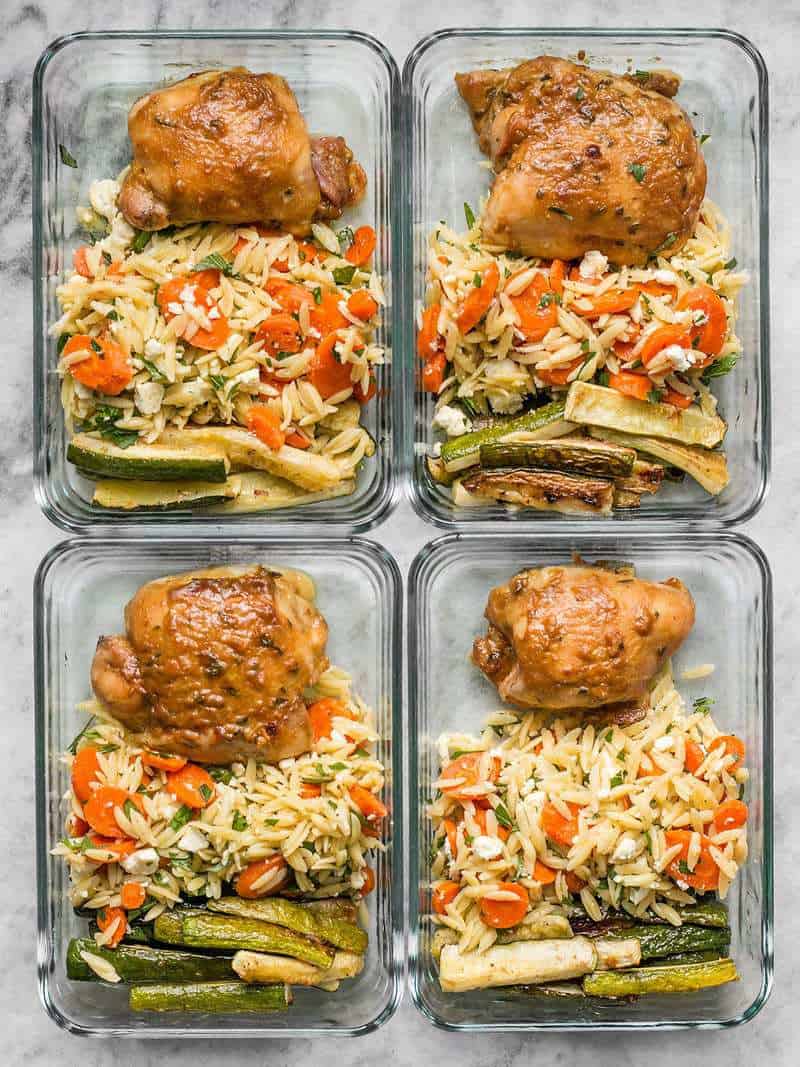 Maple Dijon Chicken Thigh Meal Prep
Hey guys! I hope you're having a fantastic weekend! I got back from a short trip to Seattle a couple of days ago, but wanted to hop right back on the meal prep wagon ASAP. I didn't have a lot of time to brainstorm a new recipe combo, so...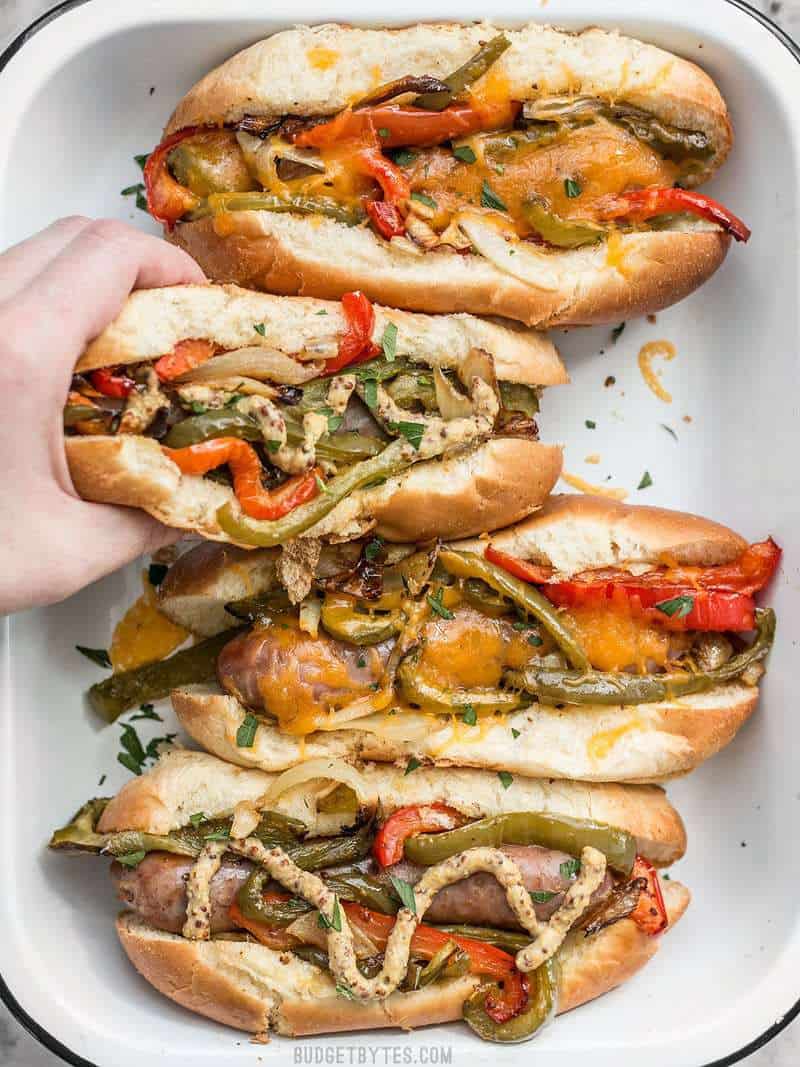 Roasted Bratwurst with Peppers and Onions
Bratwurst is something I only eat once in a blue moon but when I have it, OMG it's soooo good. When my bratwurst craving came back this time I decided to try a little trick that I discovered with my Roasted Kielbasa and Cabbage Dinner...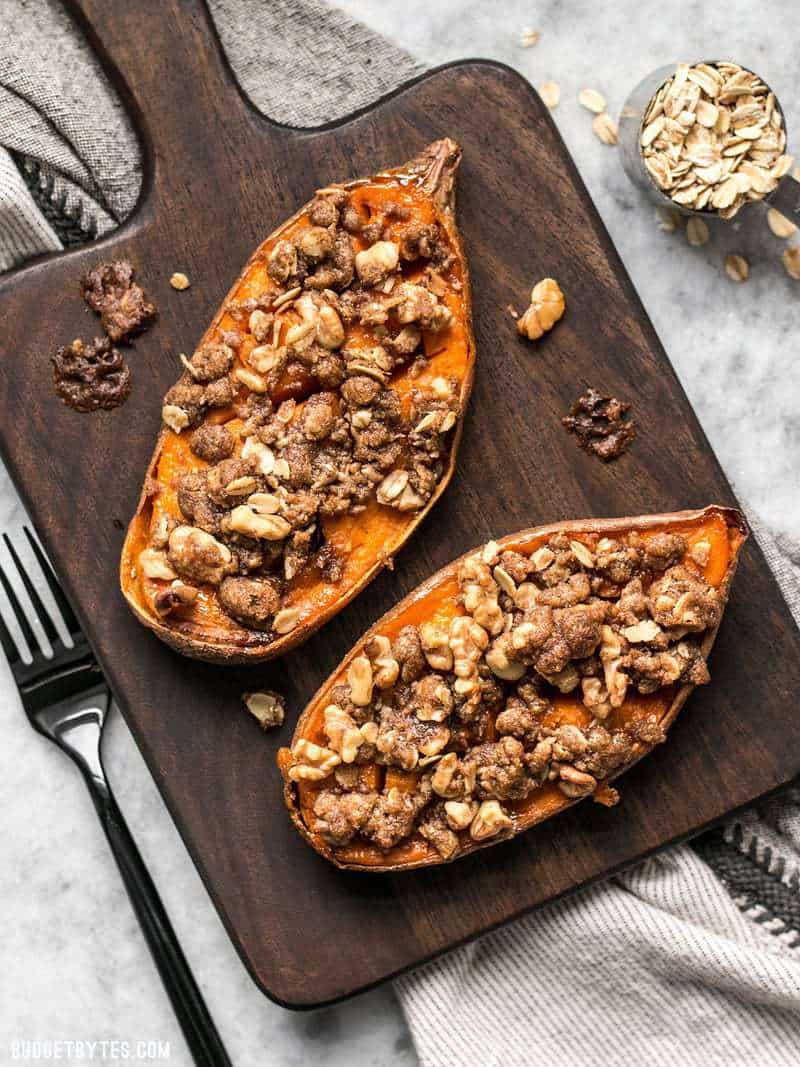 Streuseled Sweet Potatoes
I hope you are all enjoying your weekend! I don't have a meal prep for you this week because I'm about to go out of town and didn't want to fill up my fridge just before leaving, but I did want to share these Streuseled Sweet...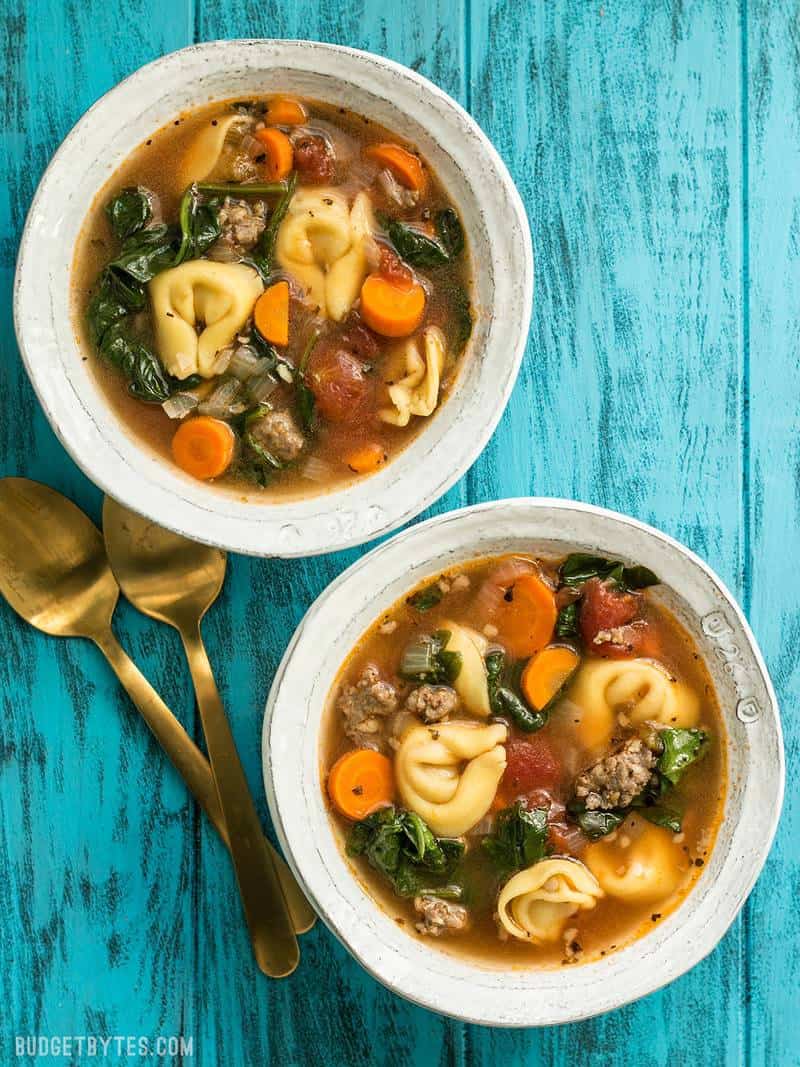 Sausage and Tortelloni Soup
It's funny that I'm calling this Sausage and Tortelloni Soup when the motivation behind making it was all the vegetables that I packed into the pot. I was craving vegetables, but didn't feel like salad, so I decided to whip up a...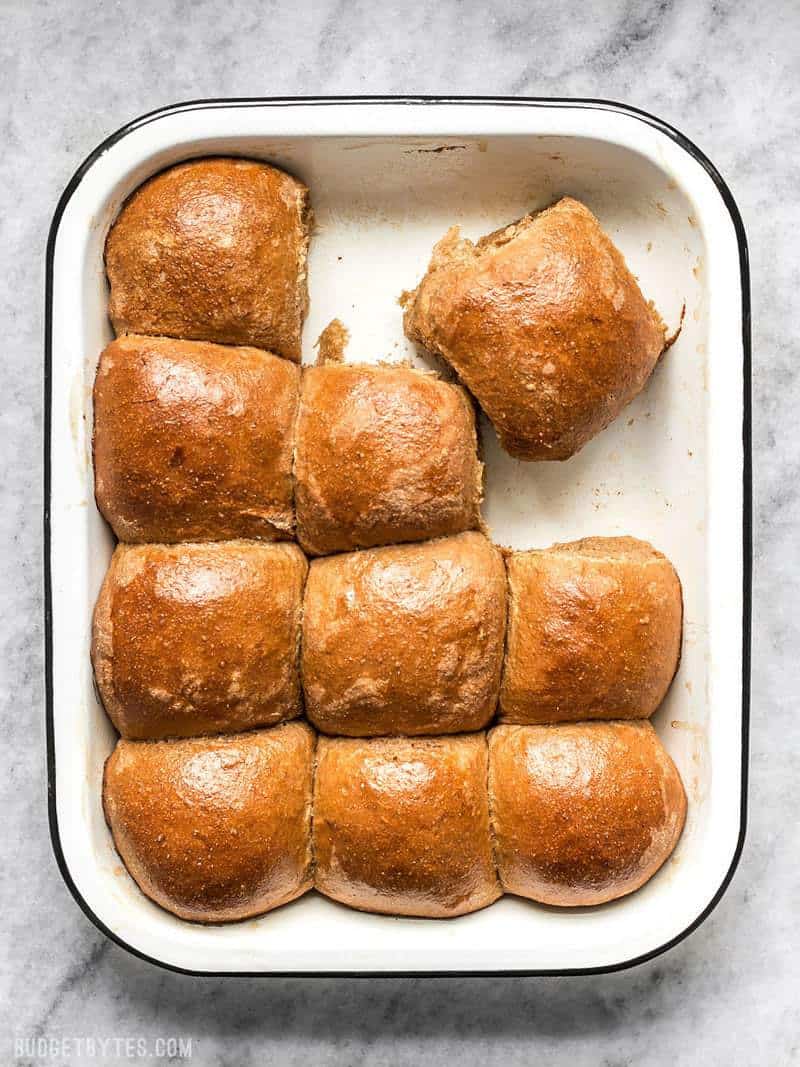 Sweet Molasses Dinner Rolls
It's been a long time since I've baked bread, but this week I needed the therapeutic ritual to help slow my mind. I decided to make a variation on basic dinner rolls because turkey day is coming up and it's just never too early to...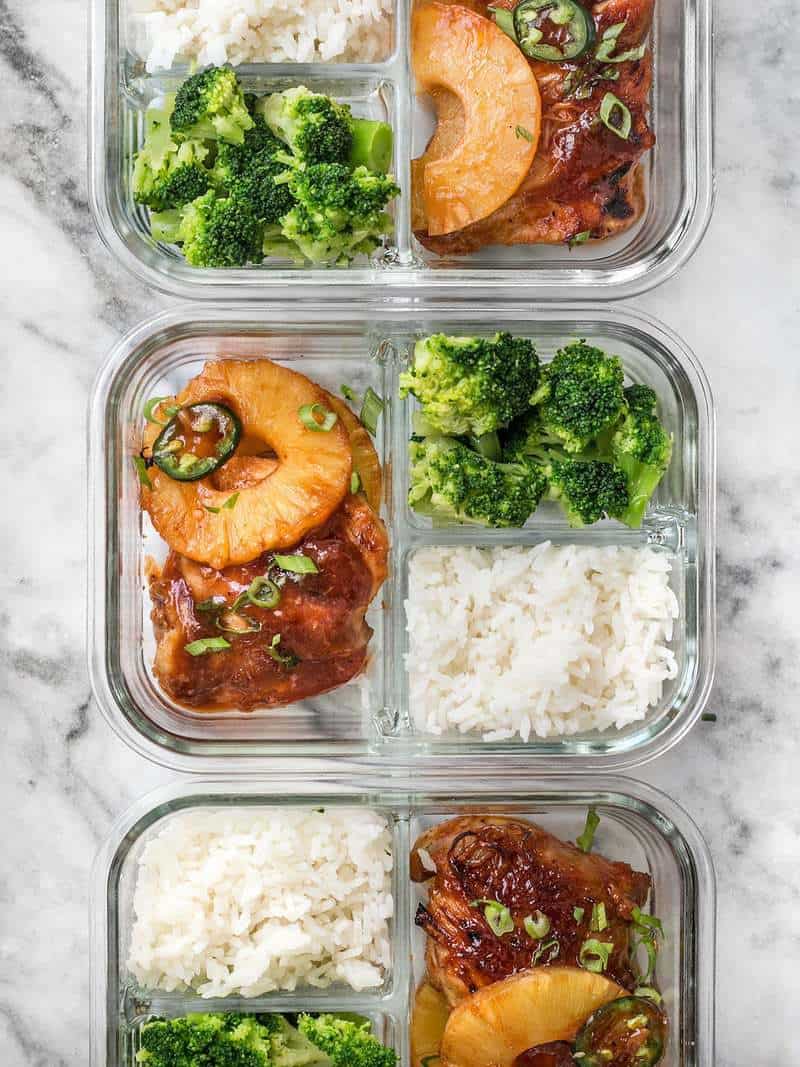 Pineapple BBQ Chicken Meal Prep
Hey guys! I hope you've had a wonderful weekend so far and have saved a little time to do some meal prep for the week! I didn't have a lot of time in the kitchen this past week, but I did end up "meal prepping" the one...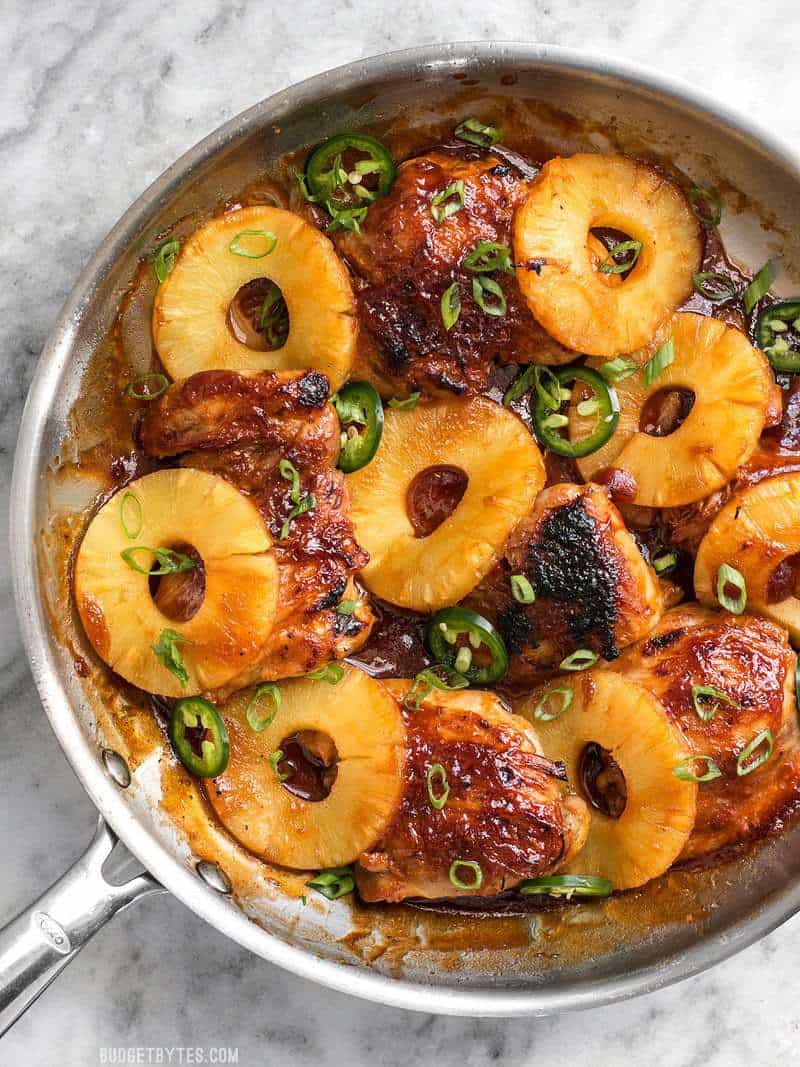 Skillet Pineapple BBQ Chicken
Ooooh, I ate good for lunch today! ? I whipped up this really easy Skillet Pineapple BBQ Chicken, spooned it over some rice, and fixed a little broccoli for the side. I absolutely love skillet chicken dishes because the browning action that you get...
Plan to Eat?s One Pot October Challenge
Hey guys! I have a really exciting event that I've been waiting forever to share with you! I've partnered with Plan to Eat to bring you the One Pot October Challenge?a one month meal plan full of easy one pot recipes, and an amazing...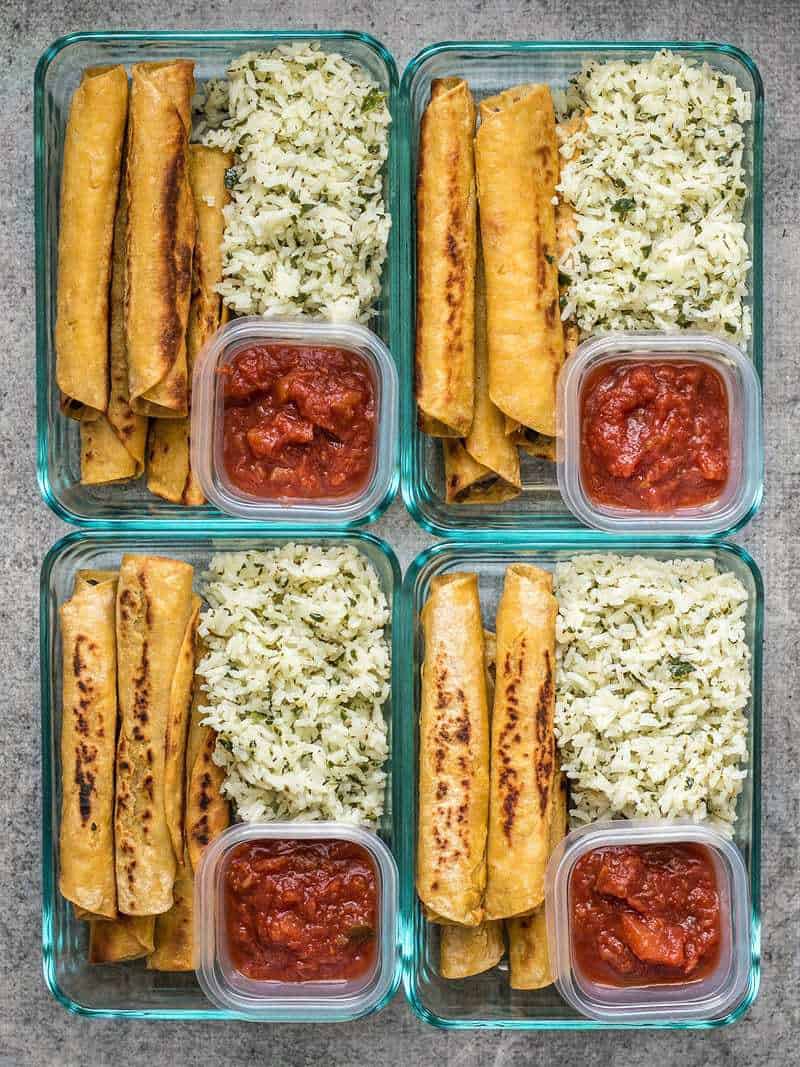 Creamy Black Bean Taquito Meal Prep
As usual I let the leftover ingredients in my fridge and pantry dictate what my next recipes would be. I had some leftover corn tortillas from my Green Chile Migas, an extra can of black beans in my pantry, and some leftover cream cheese. What does...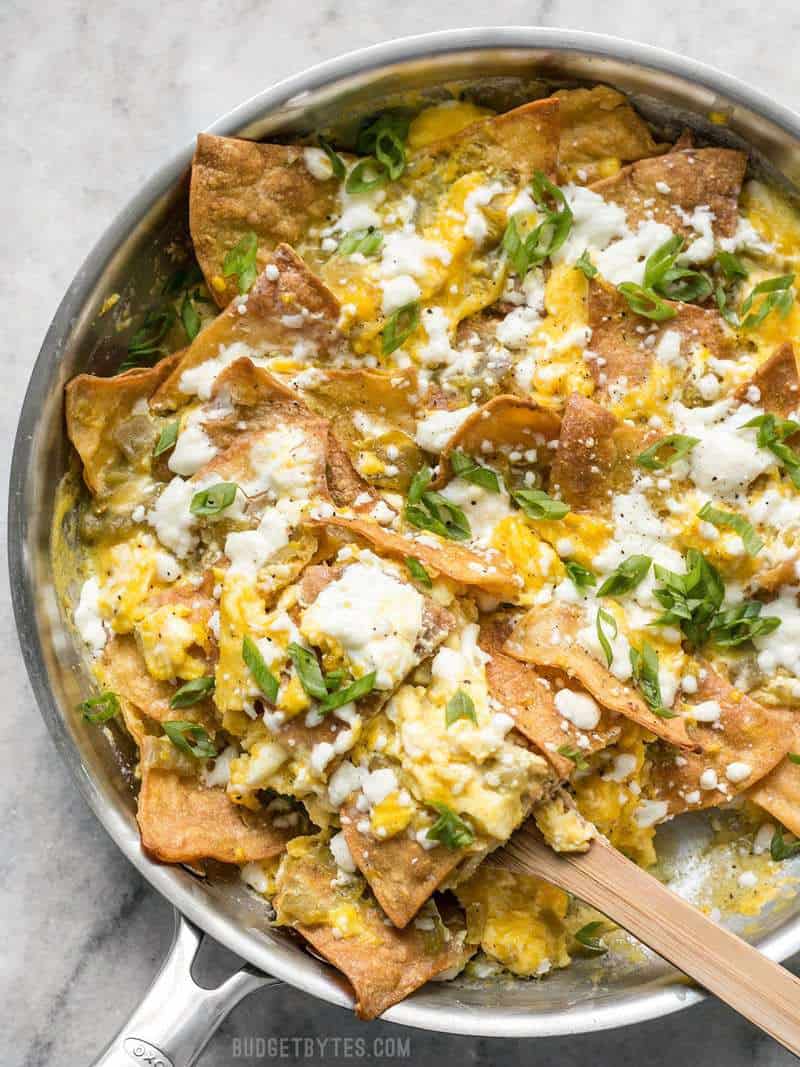 Green Chile Migas
Y'all know I love eggs. And a while back I discovered that I really like green chiles with eggs. So today I made this Green Chile Migas, which is basically a scrambled egg dish with crispy tortillas, cheese, and some other goodies mixed in....