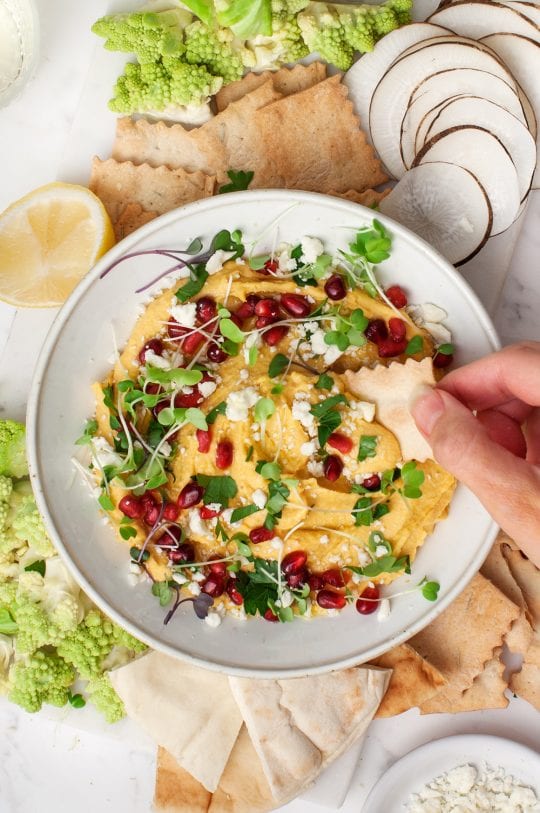 Butternut Hummus with Feta & Pomegranates
I hope you need a last-minute Thanksgiving appetizer because this butternut squash hummus dip is so insanely good! While I was making it, I couldn?t stop eating it. Now that the leftovers are in the fridge, I can?t walk by … Go to the...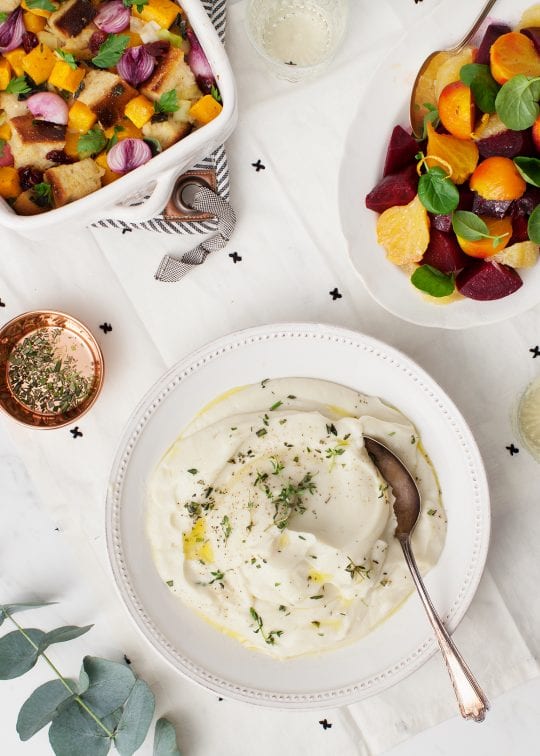 Vegetarian Thanksgiving Sides
It's Thanksgiving week! I think we're up to 17 people that are coming over on Thursday, so, um, yikes! Thankfully, everyone is bringing something so the cooking won't be so difficult. Like always, I'll be making the salad and a … Go to the...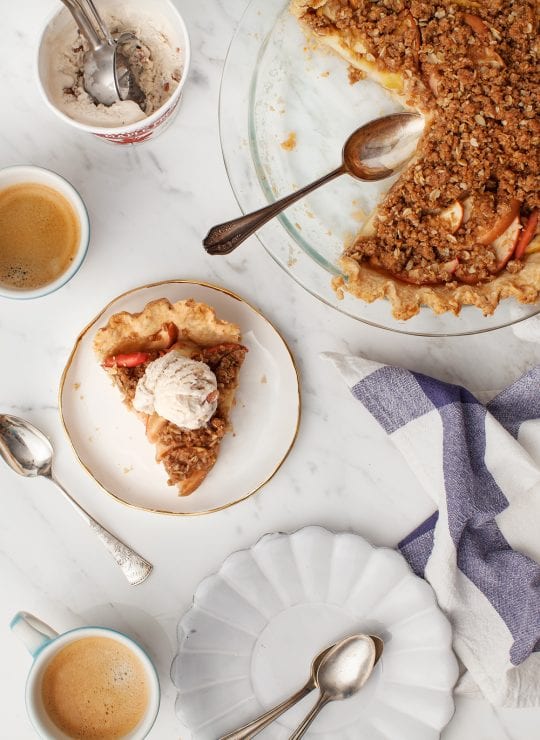 Homemade Apple Crumble Pie (vegan)
Hi all, this is Jeanine's husband Jack and, well, it's fall. We all know what that means… pie! Lots of it. Pie was a fixture for my holiday meals growing up. My mom made it, my sister made it, I'm … Go to the recipe... The post Homemade...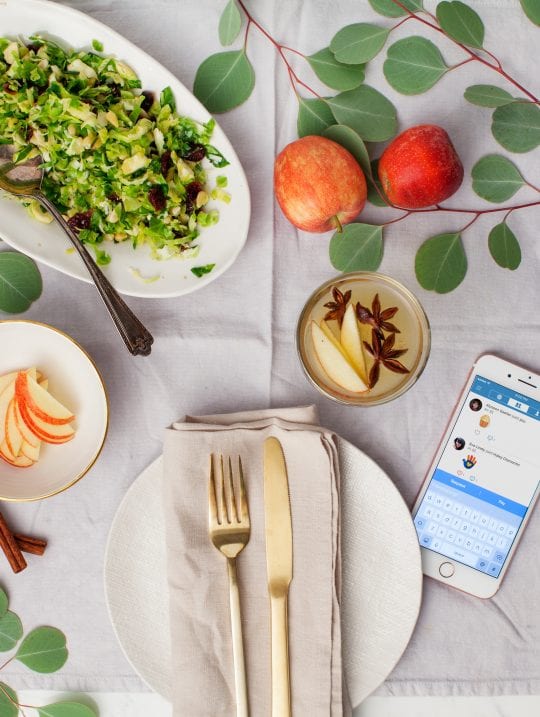 A Friends Giving Menu
Thanksgiving is next week, which means this weekend is for Friendsgiving! What I love about Friendsgiving is that it?s more than ok to change up T-giving traditions – to keep the ones you like and ditch the ones you don?t … Go to the...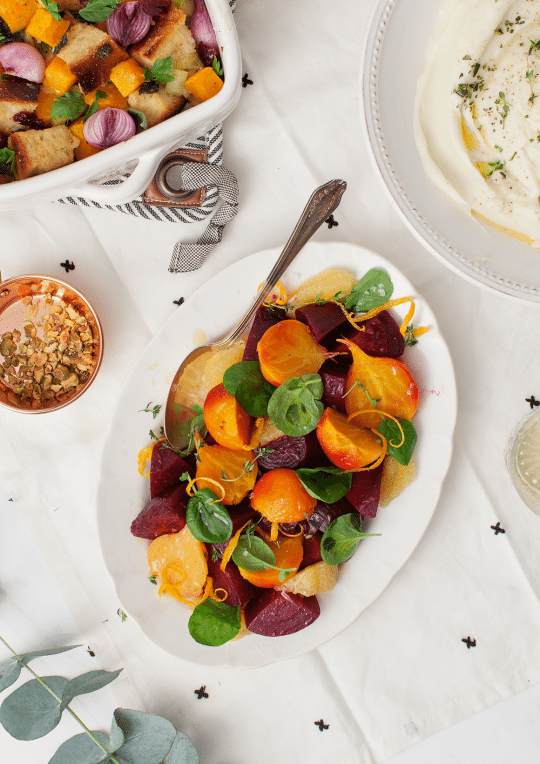 Simple Roasted Beets with Citrus
By now you probably know who's bringing the stuffing, the mashed potatoes, the gravy, and the pumpkin pie. Well at least I do. I know if I'm going to add anything else to my Thanksgiving menu, it's going to have … Go to the recipe... The...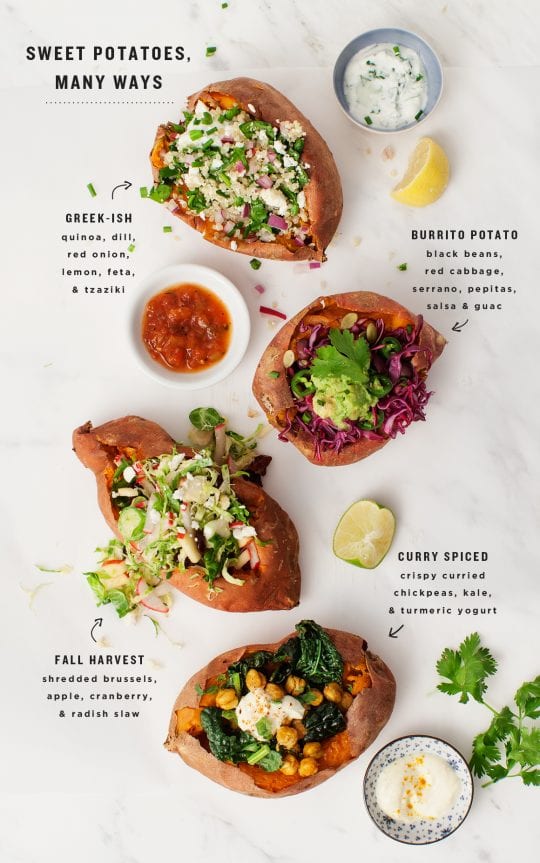 Stuffed Sweet Potatoes, Many Ways
For so many years, I didn?t think I liked sweet potatoes. It turns out, I LOVE sweet potatoes and I don't like marshmallows (which is how they were always served to me growing up). These days, a baked sweet potato … Go to the recipe... The...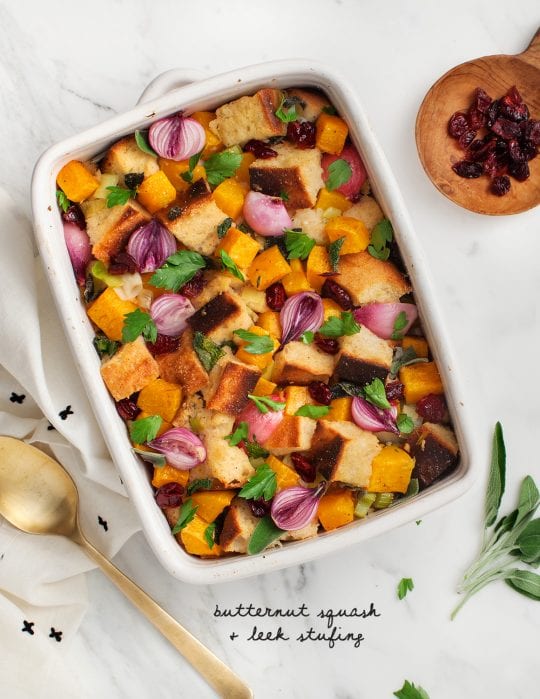 Butternut Squash & Leek Stuffing
My favorite part about Thanksgiving food – the stuffing! Why soggy-baked bread tastes so good, I have no idea, but it just does. Maybe it?s because we only eat it once a year (or in my case 5 times this … Go to the recipe... The post...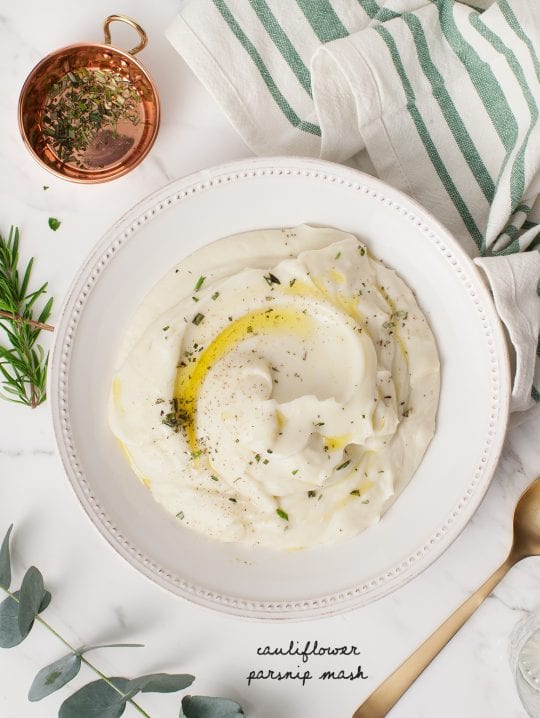 Cauliflower Parsnip Mash w/ Roasted Garlic
A few years ago, we made a cauliflower mashed potato recipe that was a huge hit for the holidays. Well, we're hosting Thanksgiving this year and I decided I wanted to try something even crazier and completely take the potatoes … Go to the...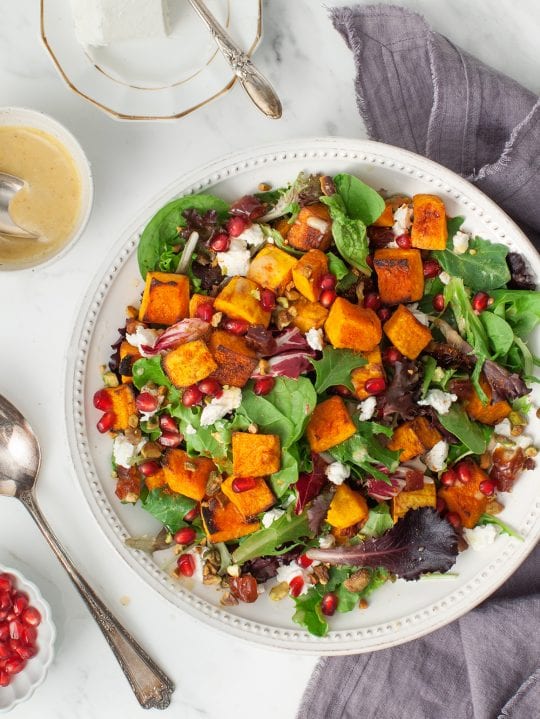 A Spiced-Up Fall Squash Salad
Do you do Friendsgiving or Thanksgiving" Or both" This year we're having the traditional Thanksgiving with my family on actual Thanksgiving, and a fun virtual Friendsgiving this week with a few of my favorite bloggers – A Cozy Kitchen, Sugar...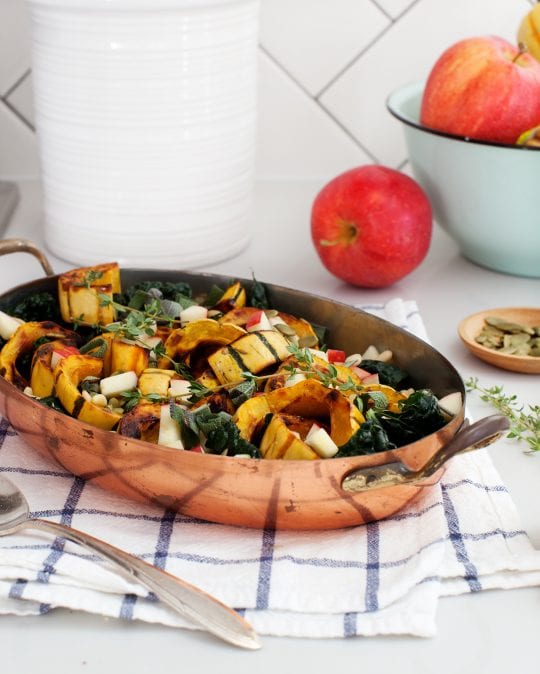 Roasted Delicata Squash with Apples & Sage
It's November, so let the countdown to Thanksgiving begin! My favorite part about this holiday: the sides! Of course there are the essentials: stuffing, mashed potatoes, and the infamous green bean casserole… but what I'm really excited for is...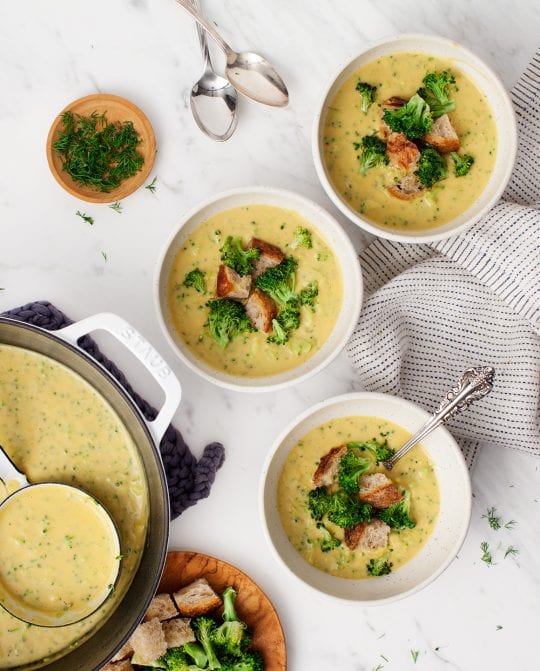 Vegan "Cheesy" Broccoli Soup
Awhile back I posted a photo of this gorgeous pile of broccoli on Instagram with a call out for broccoli recipe requests. If you replied there, thank you!! It's so fun and helpful to hear your ideas and there were tons … Go to the...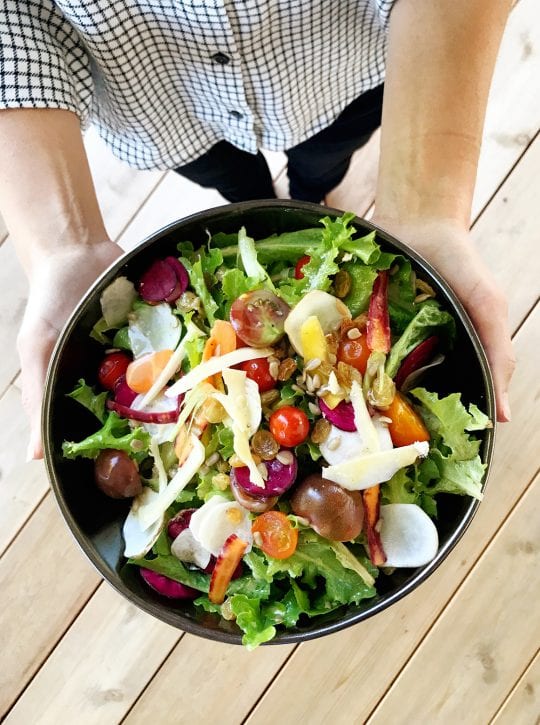 Harvest Haven Salad & a trip to Madison
The other day, we were having dinner with the family and my mom said ?so, do you want to host Thanksgiving this year"? My first instinct was – heck no, that sounds like a lot of work! Of course, what … Go to the recipe... The post Harvest...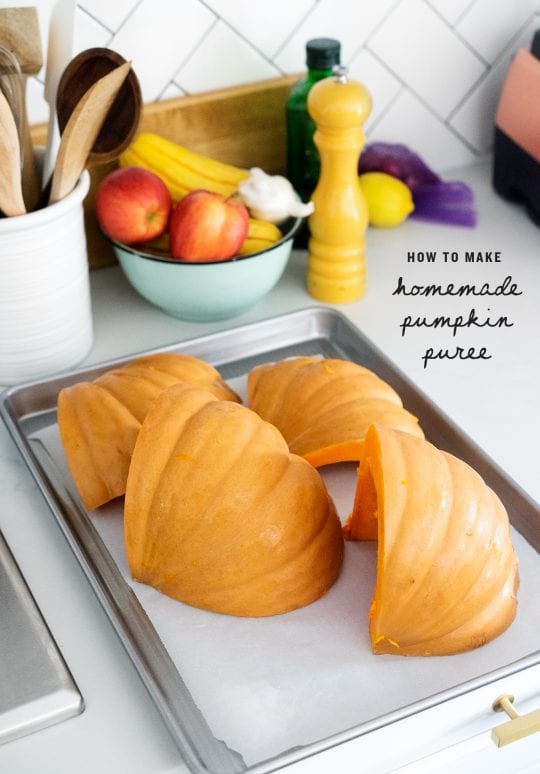 Homemade Pumpkin Puree
Why on earth would you make homemade pumpkin puree when we all know the stuff from the can is perfectly fine" Good question, here are a few reasons: 1. You live in a country where they do not sell pumpkin … Go to the recipe... The post...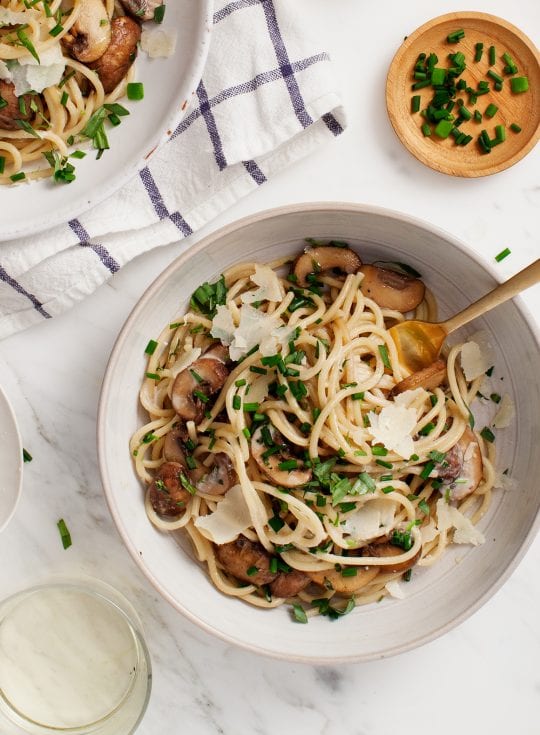 Herb & Garlic Mushroom Pasta
It seems like every day these days is some new National ___ Day… National Dog Day, National Donut Day. But today is extra special, because today is not just a National day, but a World day, and possibly one of … Go to the recipe... The post...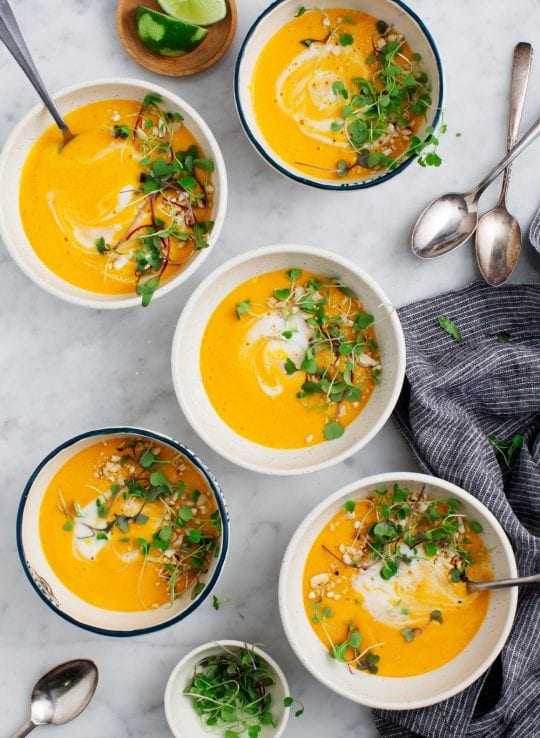 Favorite Vegetarian Soup Recipes
Depending on where you live, it may or may not be quite soup weather yet. The temps are cooling off over here in the midwest, but to be honest, I'd eat soup even if it was one hundred degrees out … Go to the recipe... The post Favorite...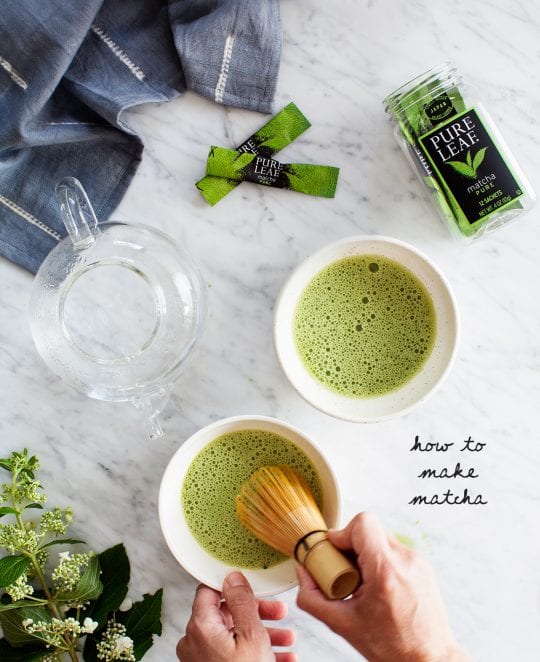 How to Make Matcha
When it comes to food ?trends,? I?m usually so late to the game. Chia pudding, smoothie bowls, cauliflower smoothies? I didn?t see any of those foods coming and staying (to be honest the cauliflower smoothie thing still sounds a little … Go to the...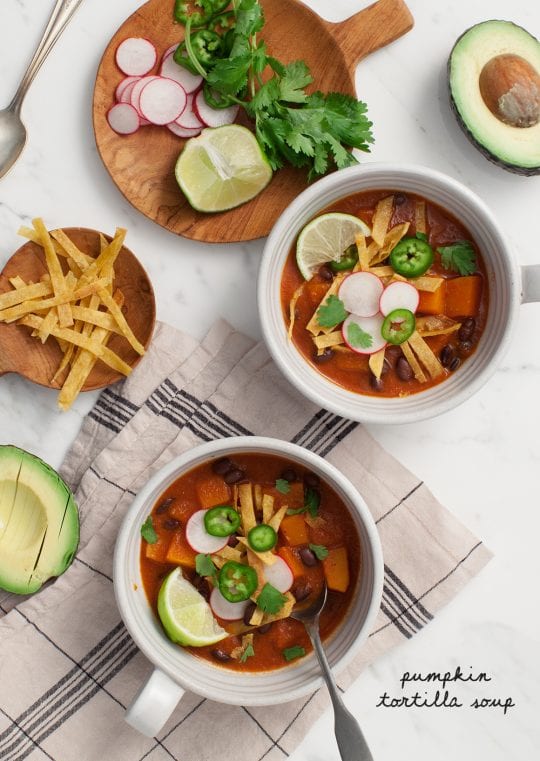 Pumpkin Tortilla Soup
We?re halfway through October and I suppose I?m behind on pumpkin season :). I haven?t made pumpkin bread, I haven?t made pumpkin cookies, in fact, I haven?t even opened a can of pumpkin yet which is blasphemy in the blogosphere. … Go to the...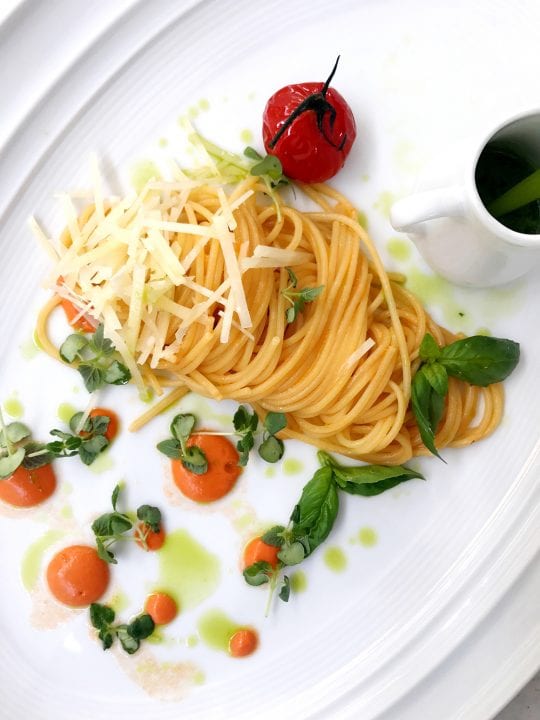 Pasta World Championship in Milan & Parma
It?s been a crazy few months. We moved into our new place in Chicago, almost immediately left for a whirlwind trip that took us through France and Italy, then ended back in the Midwest in Madison before heading back home. … Go to the...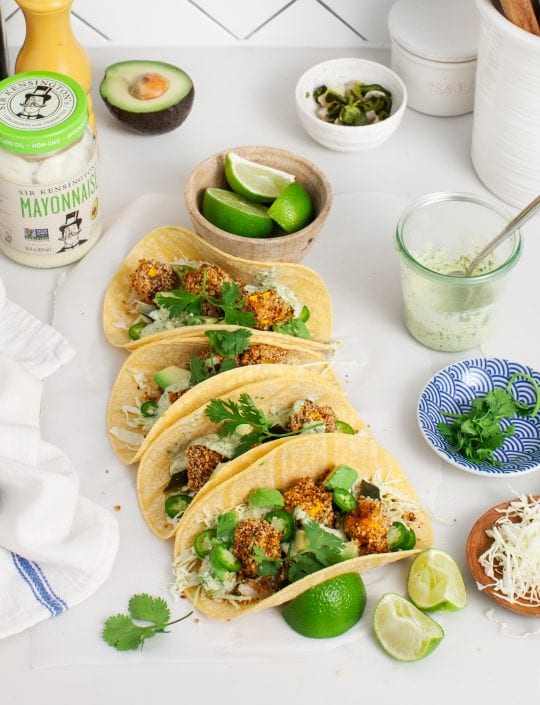 Crispy Butternut Squash & Poblano Tacos
Even though we all officially celebrated the first day of fall a few weeks ago, my season starts the day I roast a butternut squash. I love love love roasted butternut squash. First off, it makes my kitchen smell so warm and … Go to the...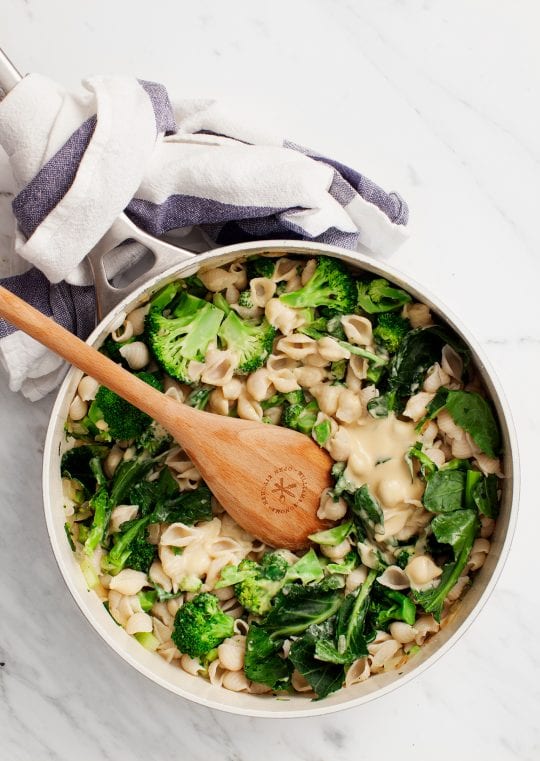 Creamy White Bean Shells with Broccoli
I finally got my pantry in order. Ok, that's not totally accurate – it's a mess of nuts, seeds, oats, and flours all piled on top of each other because nothing has "its place" yet in the new kitchen. But … Go to the recipe... The post...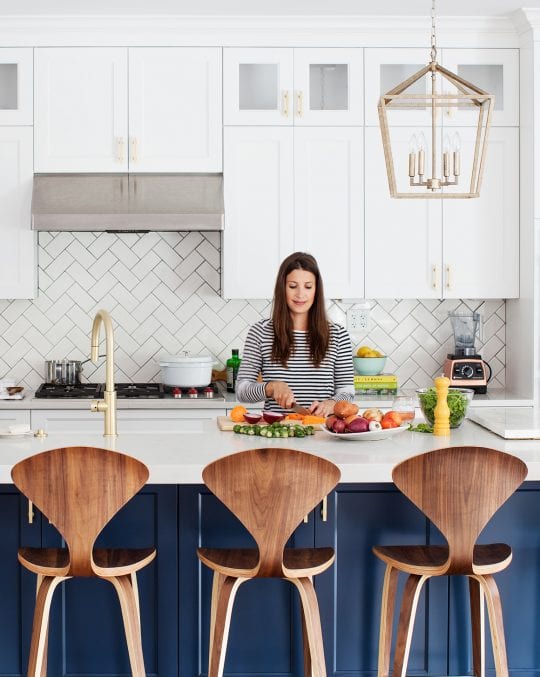 Our Chicago Kitchen Sneak Peek
In case you hadn?t heard – we?ve moved to Chicago! Long story short, last spring we left our beloved city of Austin and came to Chicago (where I?m originally from). Our original plan was to stay in Chicago temporarily for … Go to the...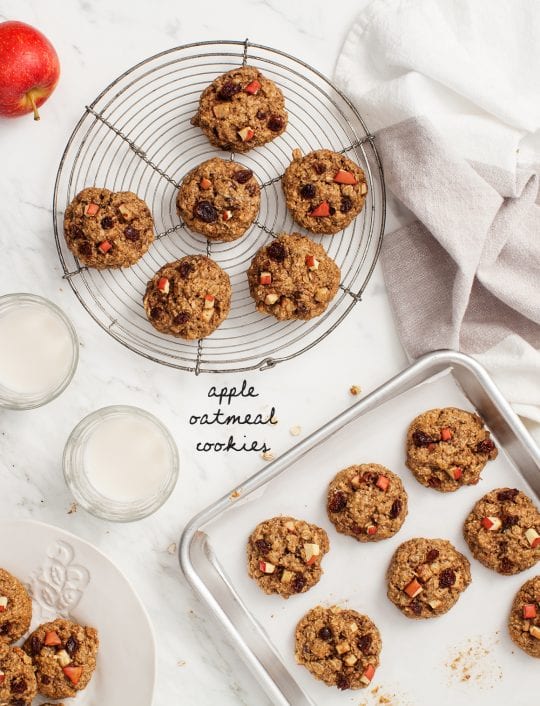 Apple Oatmeal Raisin Cookies
Something that?s at the top of my fall bucket list: apple picking. Ok, I haven?t actually made a fall bucket list, but I should because I have all these things that I want to do now that we?ve moved back … Go to the recipe... The post Apple...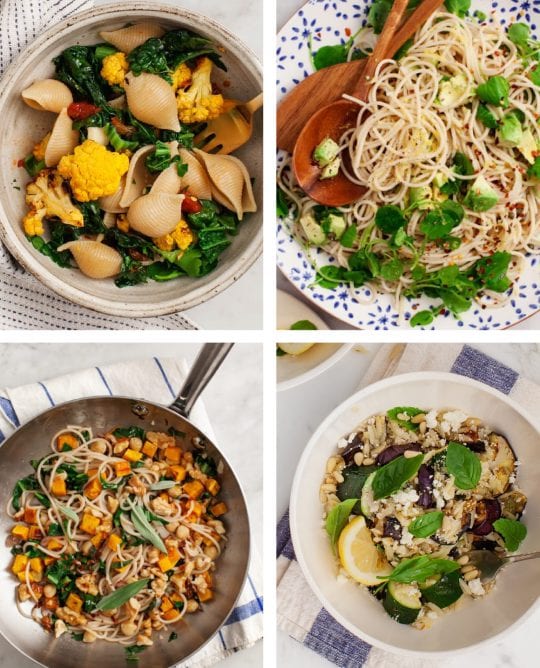 8 Favorite Pasta Recipes
If I had to name 3 loves off the top of my head right now: #1 my husband Jack, #2 Italy, and #3 pasta. If you read the introduction in our cookbook, you know that so much of my love … Go to the recipe... The post 8 Favorite Pasta Recipes...