10 Most Popular Herbs, Spices & Their Health Benefits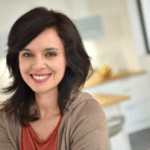 I?m an herbs and spices lover, and I?ve been using them in my specialty recipes. However, the health benefits of herbs and spices are beyond the flavour it gives to our foods. Herbs and spices have been there from the beginning of time. They have integrated into our rich tradition and culture, no matter what country we come from across the world. Herbs and spices are plants or parts of plants used for cooking, medicine and pleasure around the world. They number in thousands and belong in almost every plant family we know, that?s why it?s difficult to generalise their properties and uses.
Herbs and spices don?t only add flavor to our foods, but also prevent diseases. Luckily, the world is more aware now about health benefits of herbs and spices, and it?s so amazing how we can integrate them into our lifestyle. What?s also great is that herbs can be planted together in small gardens alongside with its companion plants. For example, I grow basil in my garden alongside with tomatoes, chives with carrots and oregano to almost all vegetables. That?s why I want to share with you the amazing health benefits of herbs and spices.
Health Benefits of Herbs and Spices
1. Turmeric
Turmeric is considered to be the most powerful herb on the planet. We know it as part of the ginger family. If you have read medical books, you will agree that turmeric is frequently discussed because of its' benefits. Turmeric has antiplatelet, anti-depressant, and anti-inflammatory properties. It is the main ingredient of the turmeric-flavoured tea that I love to sip every time I?m so stressed out. The tea calms out my senses every time I get to drink it. Furthermore, it?s also useful in managing your arthritis, diabetes, regulate your cholesterol, treat cancer naturally, and cure chronic inflammation of the eye. Turmeric has gained popularity as a natural medication because of the lack of side effects it gives to people. 2. Ginger
If you have experienced sore throats, then you might also have drunk warm water mixed with ginger powder to calm your throat. I do this every time my throat hurts. Aside from this, ginger has a lot of benefits it gives to people who want a natural remedy. It can treat morning sickness, reduce muscle soreness, reduce menstrual pain, lower cholesterol levels and fight infections. Fun fact: ginger prompted the opening of herbs and spices trade around the world.
3. Rosemary
Besides being a symbol of fidelity in Europe, rosemary and its active ingredient called rosmarinic acid has a lot of benefits. If you have nasal congestion and allergic responses, look for an alternative medicine that has a rosmarinic acid in it. Moreover, rosemary can improve mood and stress, stimulate blood flow, detoxify the body and strengthens your immune system. Finally, it also has antibacterial properties and can become a breath freshener, pain reliever, and anti-aging medicine.
4. Garlic
Who doesn?t love garlic" I use it in almost every dish that I cook. There?s no w...
URL:
http://nutriplanet.org
--------------------------------