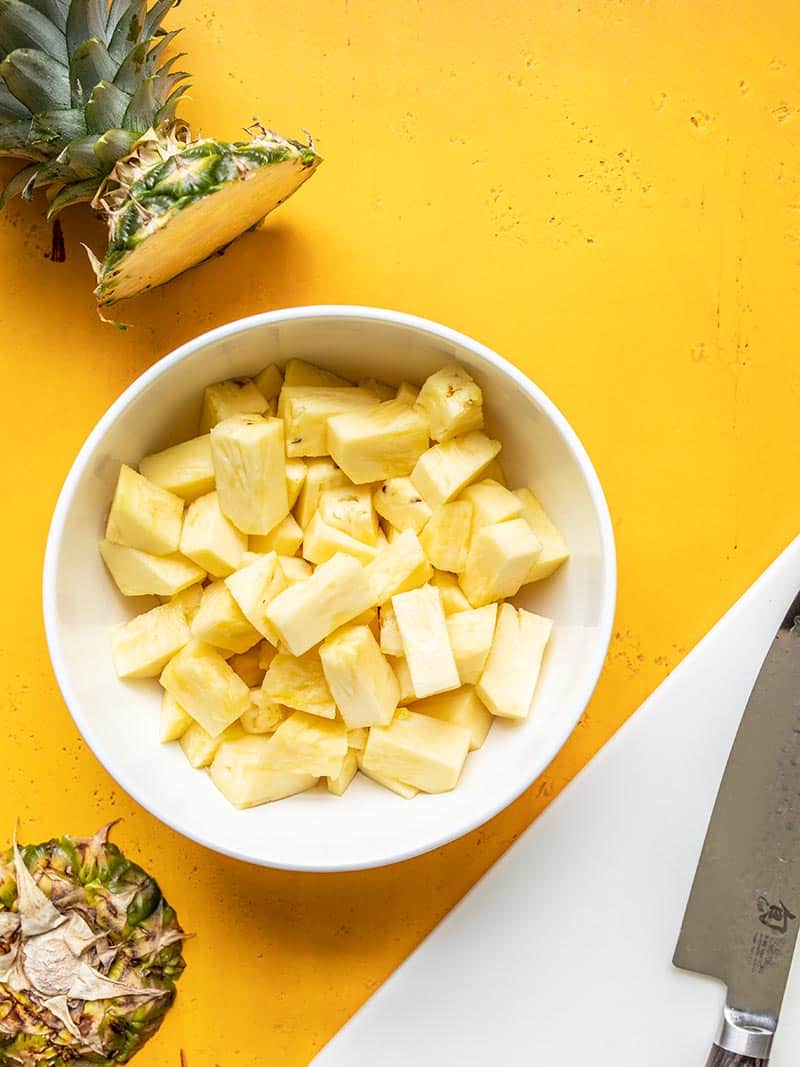 How to Cut and Freeze Pineapple
There's nothing quite like fresh pineapple. It's tangy, sweet, and goes equally as well with savory dishes as it does desserts. And while canned pineapple can work in a pinch for some recipes, fresh pineapple has a far superior flavor...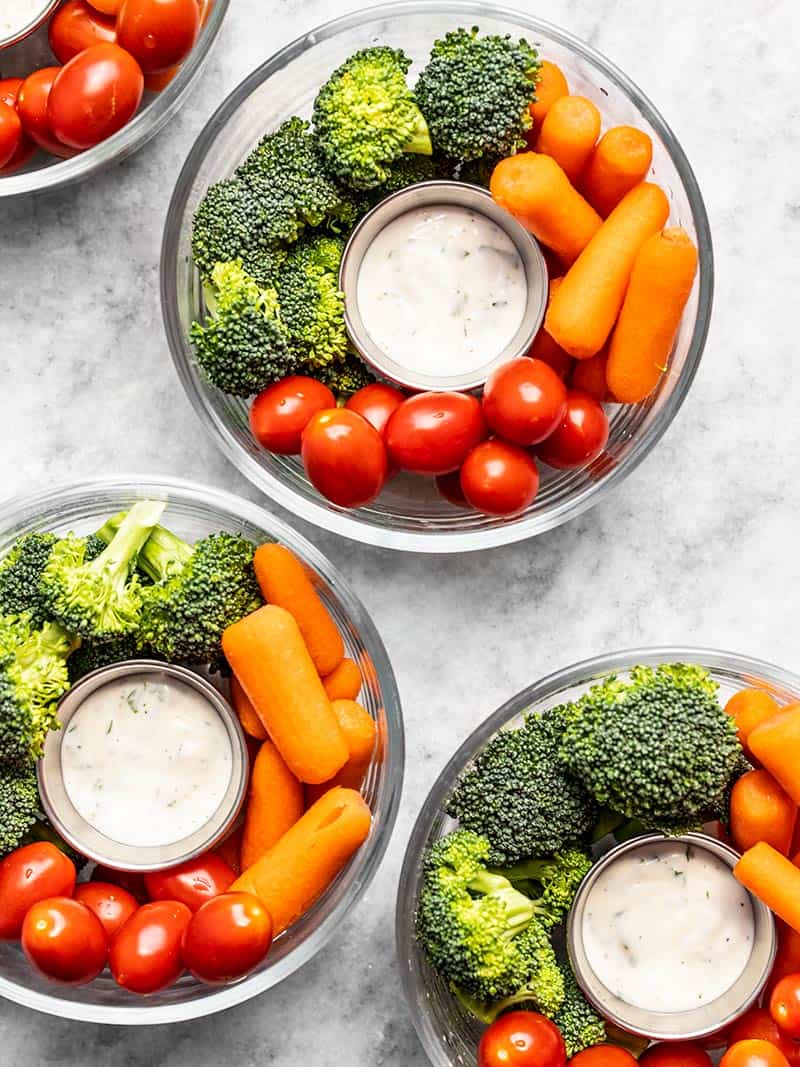 Veggie Snack Packs
You know how some people carry around a gallon jug of water with them all day to remind themselves to drink water and so they can always see how close they are to hitting their one gallon per day goal" Well, I've been doing that with...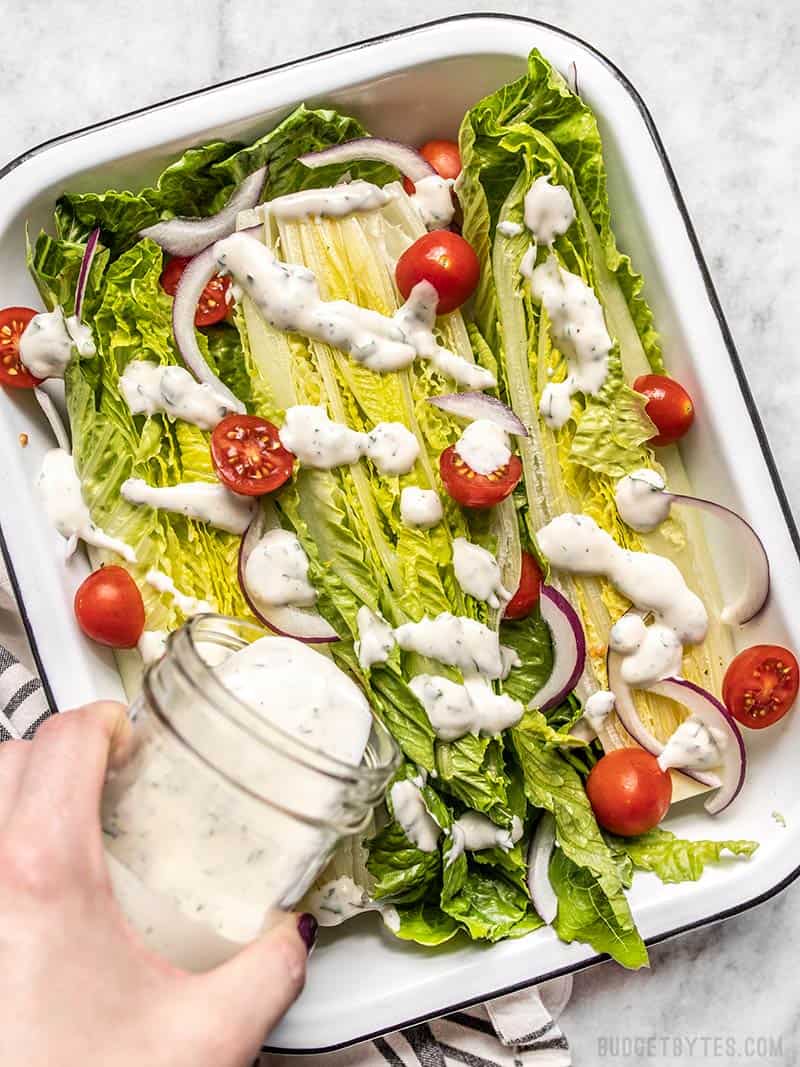 Homemade Ranch Dressing
I've never really been a ranch dressing person. And definitely not one of those "ranch dressing on everything" people. But then, last January while I was doing my Vegetarian Challenge, I got hooked. I was eating vegetable snack...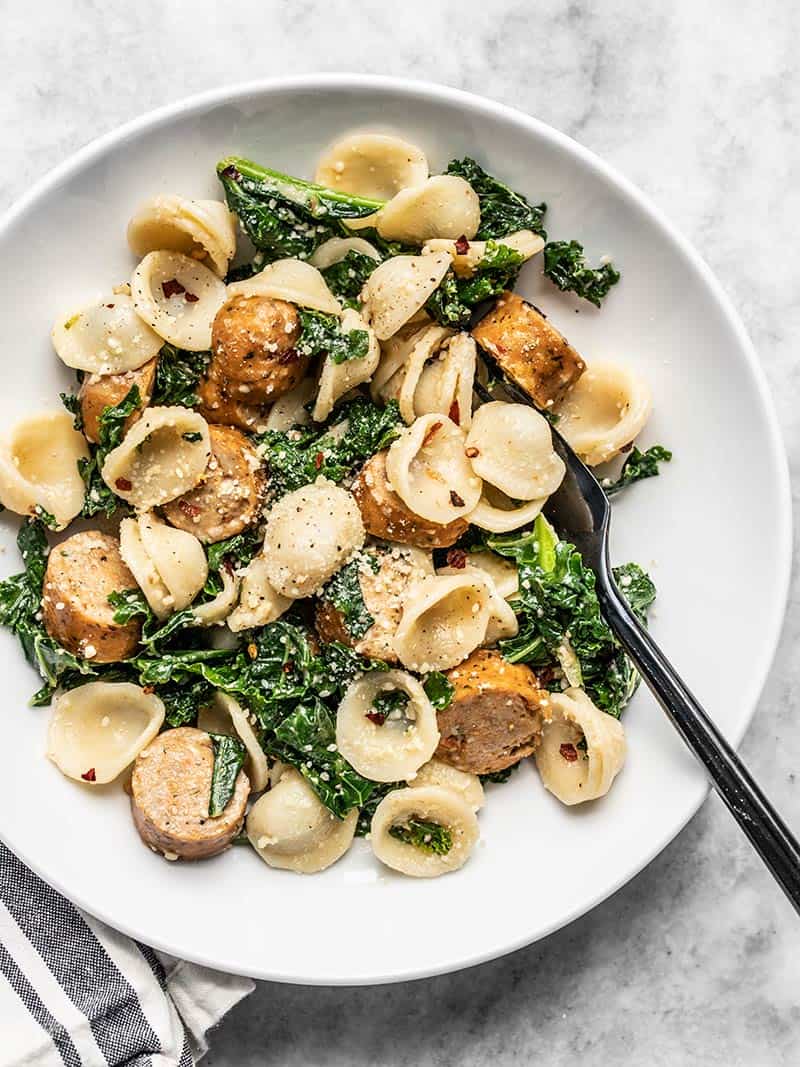 Spicy Orecchiette with Chicken Sausage and Kale
This Spicy Orecchiette with Chicken Sausage and Kale is a variation on one of my favorite fast weeknight dinners, pasta + parmesan + vegetable. If you're a Budget Bytes veteran you probably have this formula memorized, but for all my new...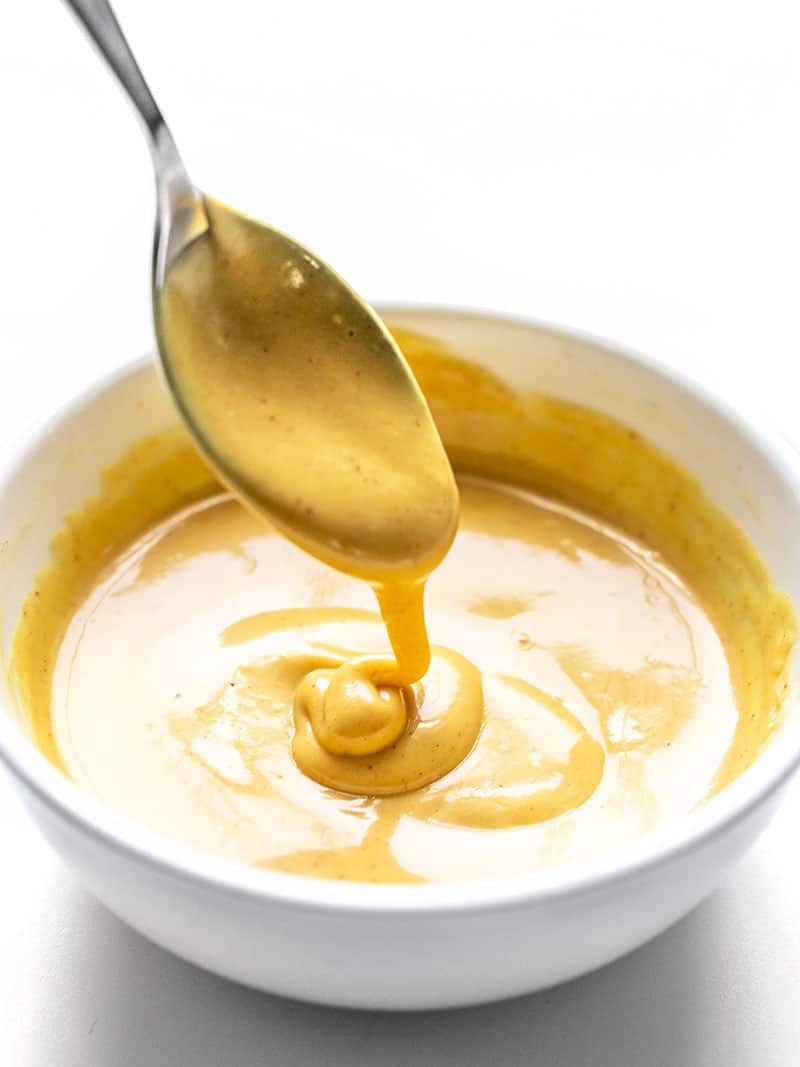 Honey Mustard Sauce
While I was rummaging through my fridge for sauces to dunk my homemade baked chicken nuggets in, I realized the one sauce I really wanted was one that I didn't have?Honey Mustard Sauce. Luckily, honey mustard sauce takes only a few minutes to...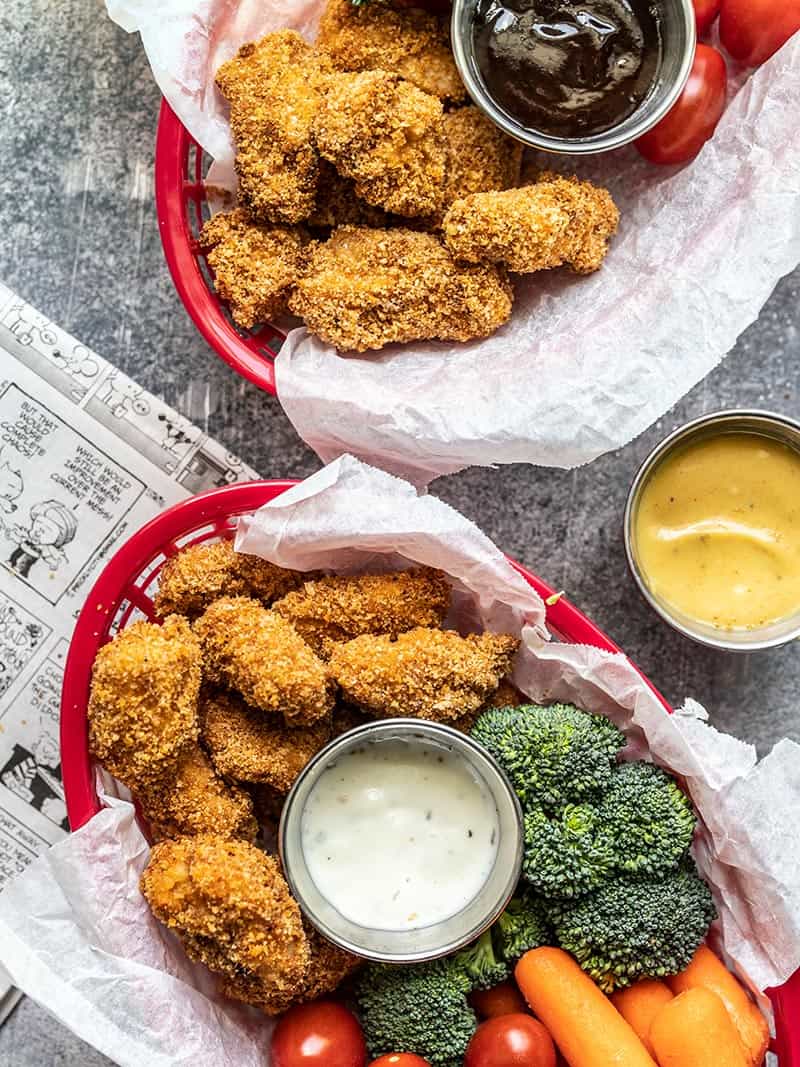 Homemade Baked Chicken Nuggets
I didn't grow up eating fast food, so I've never really been a chicken nugget person, but the other day, out of the blue, I got a massive craving for them. So I thought, "Challenge accepted! I'm going to make some homemade...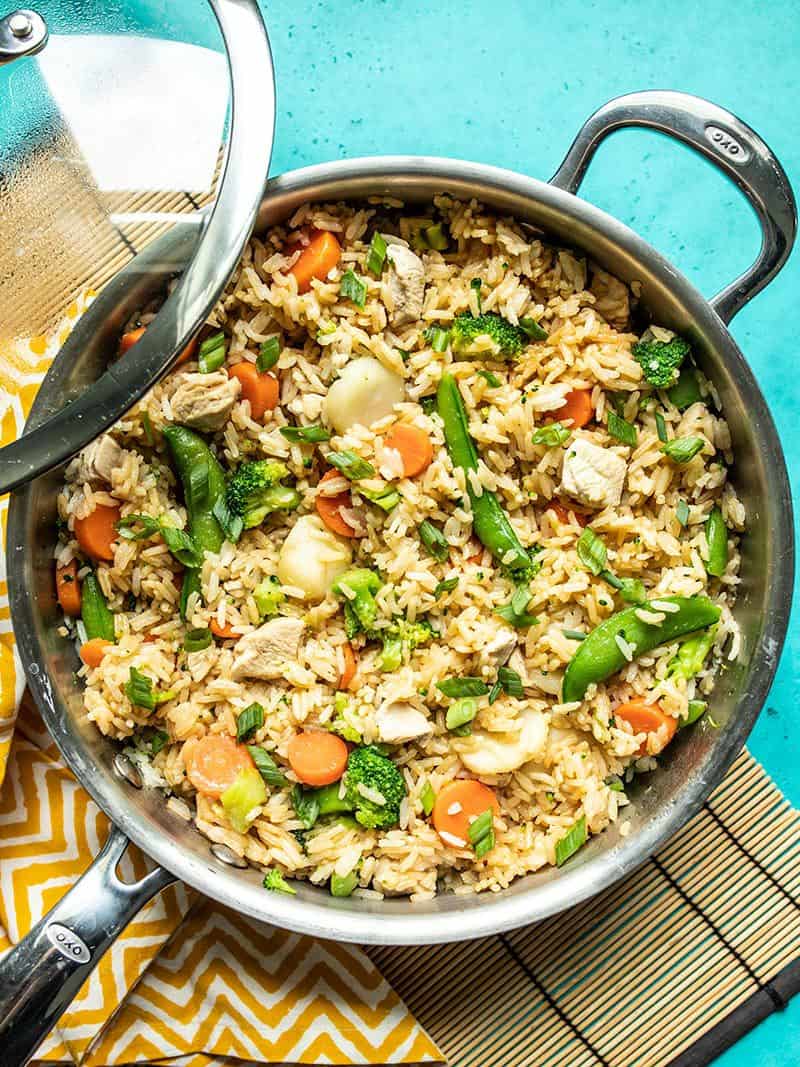 One Pot Teriyaki Chicken and Rice
It's been a while since I've posted a "one pot" recipe, but I'm really excited about this one. This One Pot Teriyaki Chicken and Rice is incredibly easy, requires very little chopping, and is one of those super...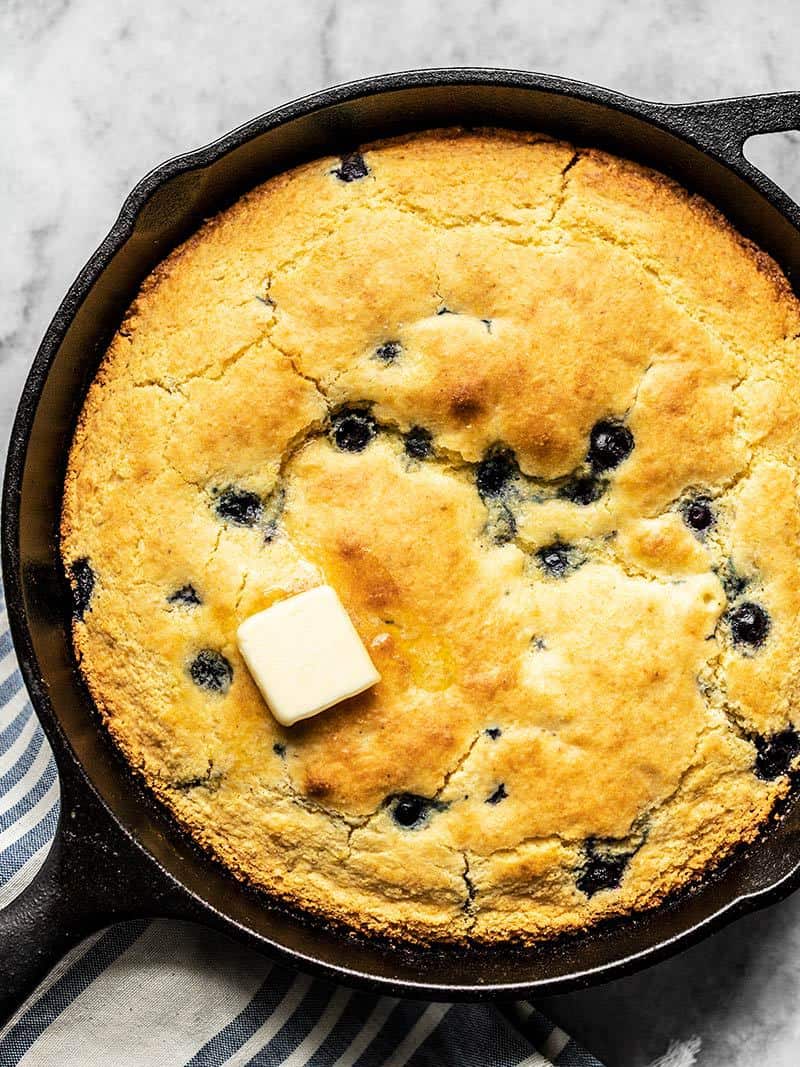 Lemon Blueberry Cornbread Skillet
I don't make dessert often, and when I do, I tend to make things that are not too-too sweet. Things that could easily double as a breakfast, like this Lemon Blueberry Cornbread Skillet. Using my Homemade Cornbread recipe as a template, I added...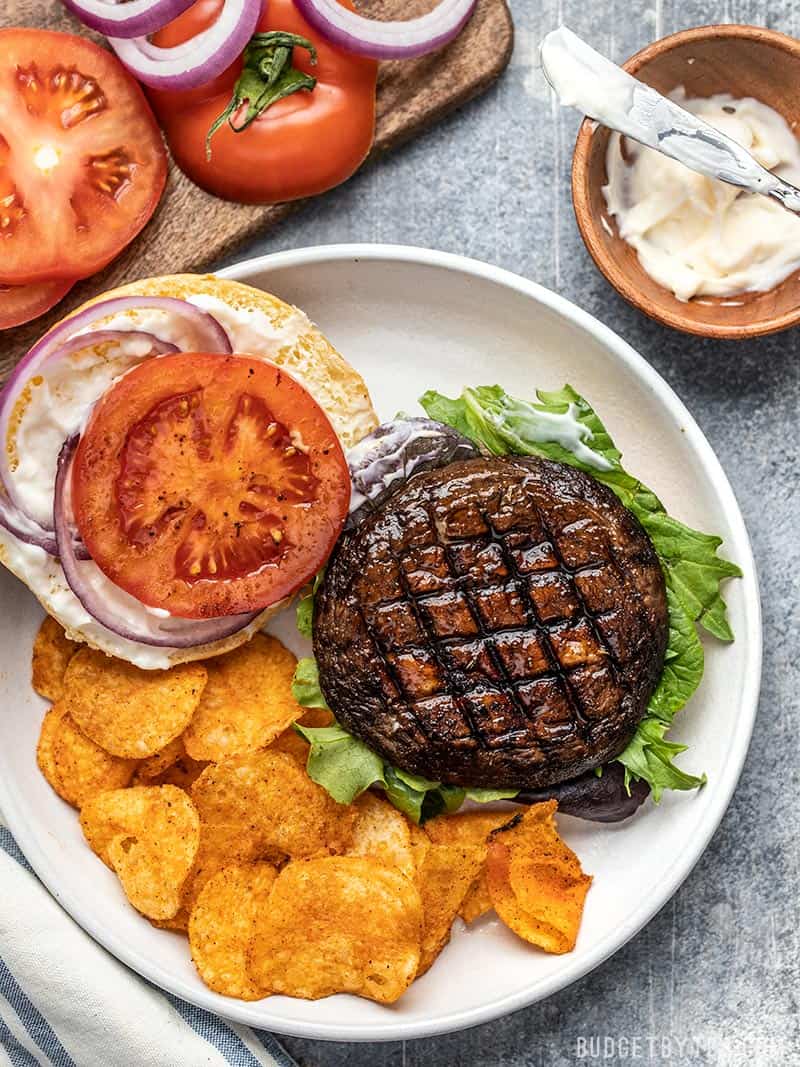 Marinated Portobello Mushroom Burgers
It's almost grilling season!! I kind of want to make weekend grilling a thing at my house this year, so I'm testing some recipes. I already have some fun burger recipes on the site, so I figured it was time to make an option for all of...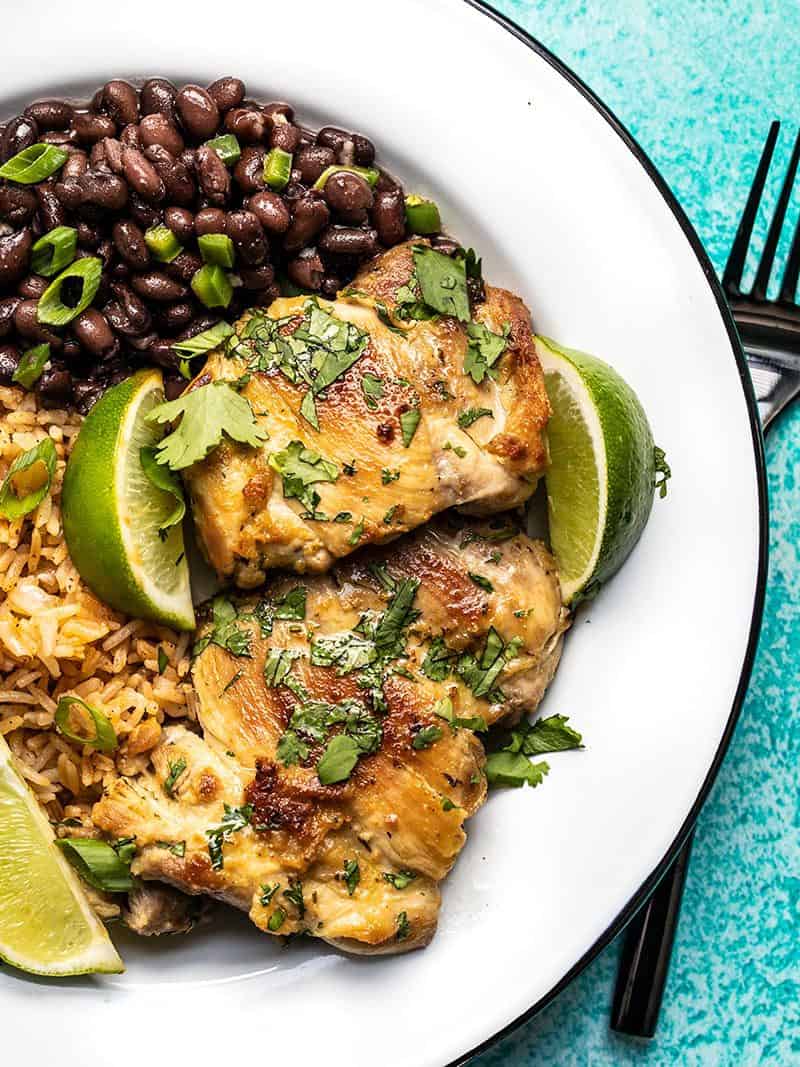 Easy Cilantro Lime Chicken
The sun is shining, Cinco de Mayo is next week, and I'm over here craving bright fresh flavors, like cilantro and lime. Okay fine, so I'm actually craving margaritas, but my body doesn't let me drink lots of margaritas anymore so...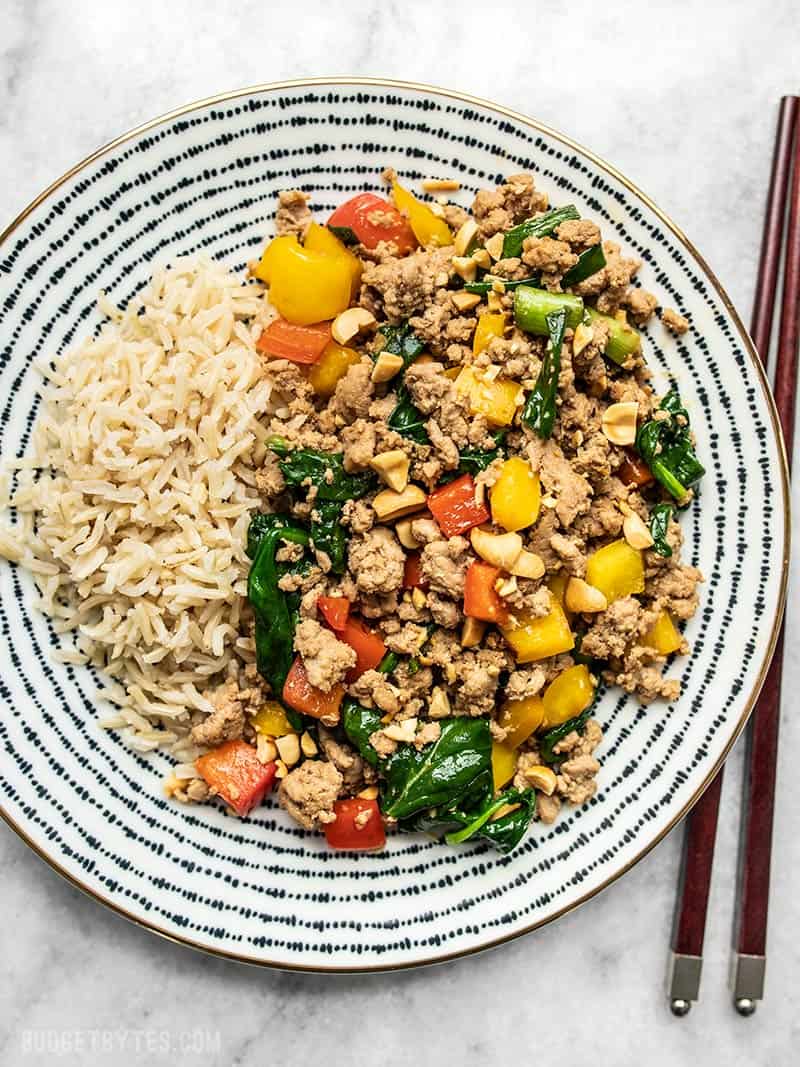 Ground Turkey Stir Fry
I seriously never get tired of super easy stir fry dinners! I mean, what's not to love" Only a few ingredients, you can work in a TON of vegetables, and they're super fast! Using ground meat makes them even easier, because...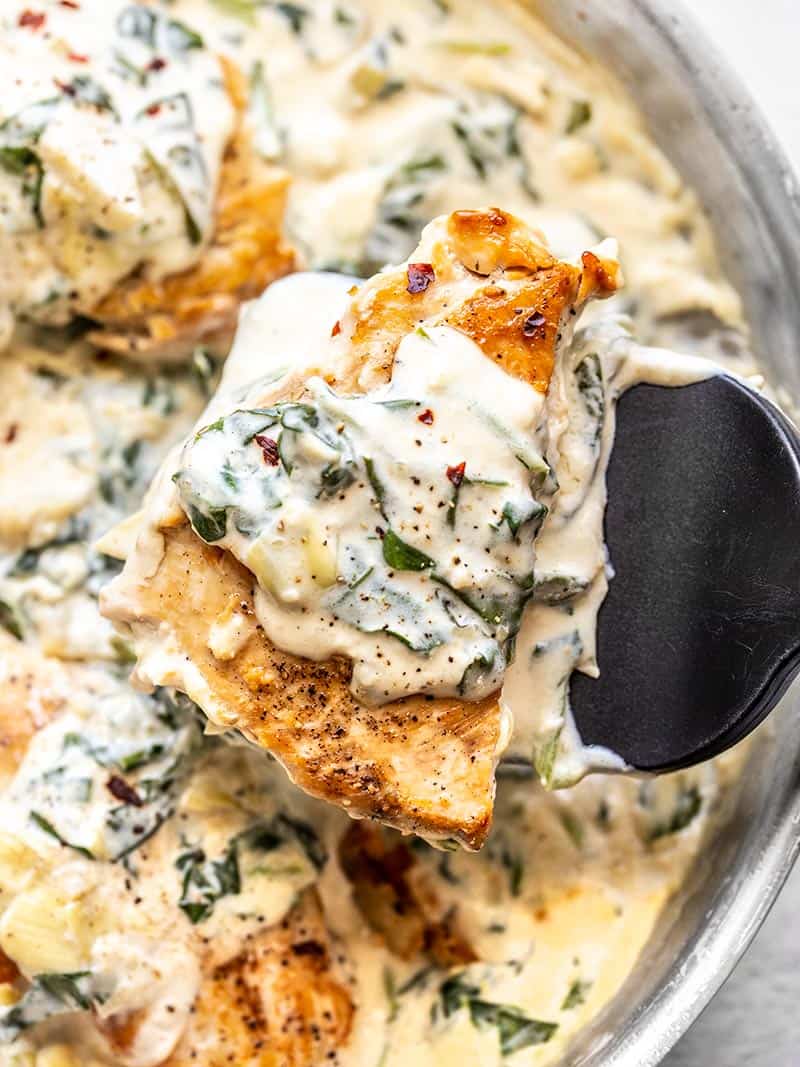 Creamy Spinach Artichoke Chicken
It's no secret that I love spinach artichoke dip and I'm always looking for ways to make it into a legit dinner, instead of just an appetizer that I accidentally over-indulged in. For this Creamy Spinach Artichoke Chicken I've...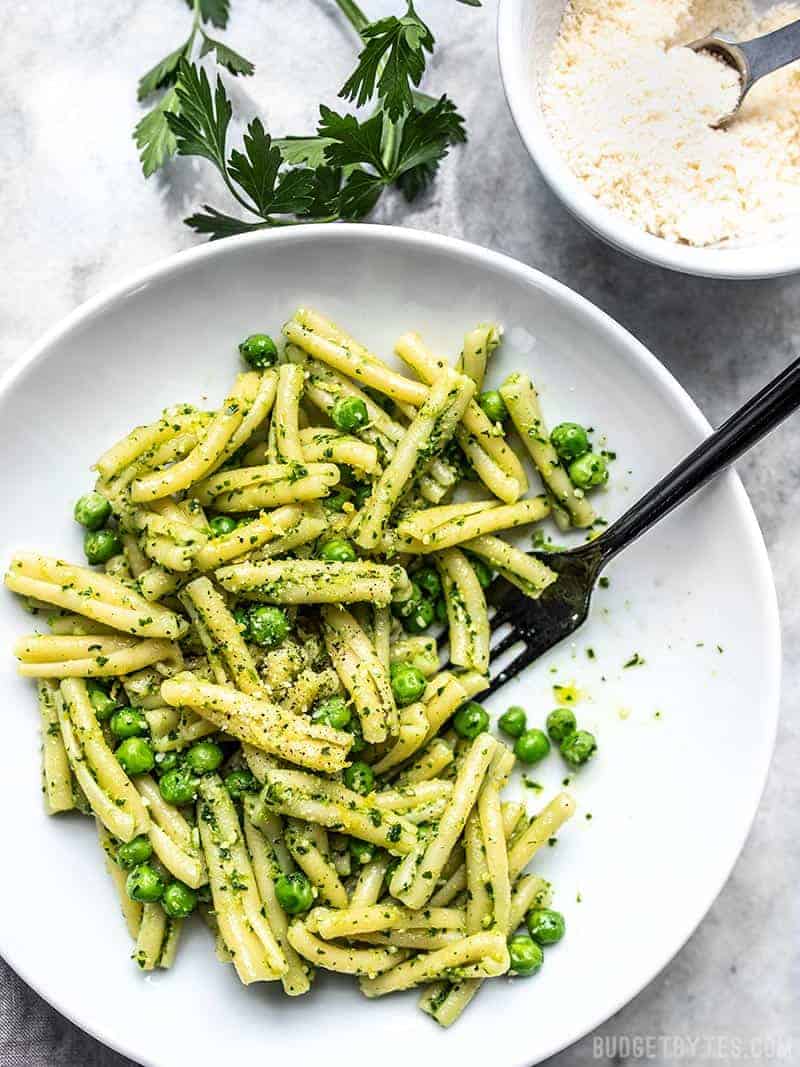 Parsley Pesto Pasta with Peas
SPRING IS HEEERRRRREE! (Read that in Oprah's excited yelling voice). As soon as that sun starts to shine and the days get a little longer I feel every cell in my body wake up and I instantly start craving super fresh flavors. This Parsley...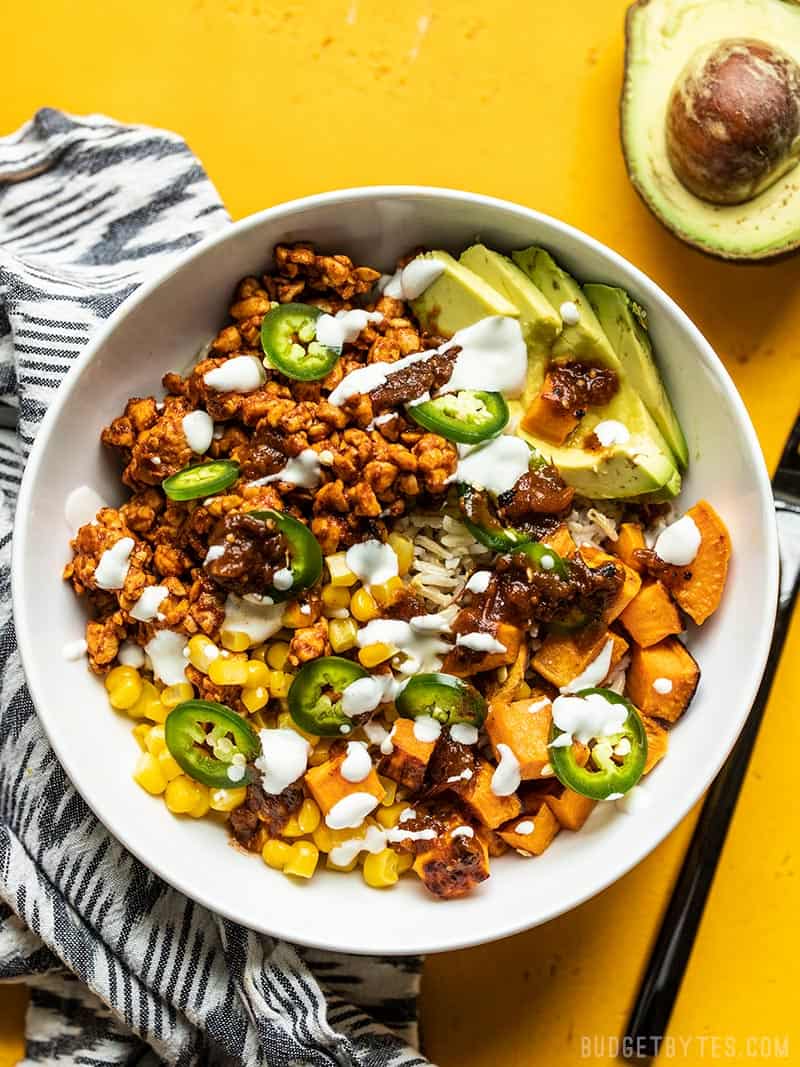 Tempeh Burrito Bowls
New day, new burrito bowl! Seriously though, I don't think I'll ever get tired of burrito bowls, or run out of fun variations on the burrito bowl theme. This week I made my burrito bowls vegetarian style with crumbled tempeh seasoned...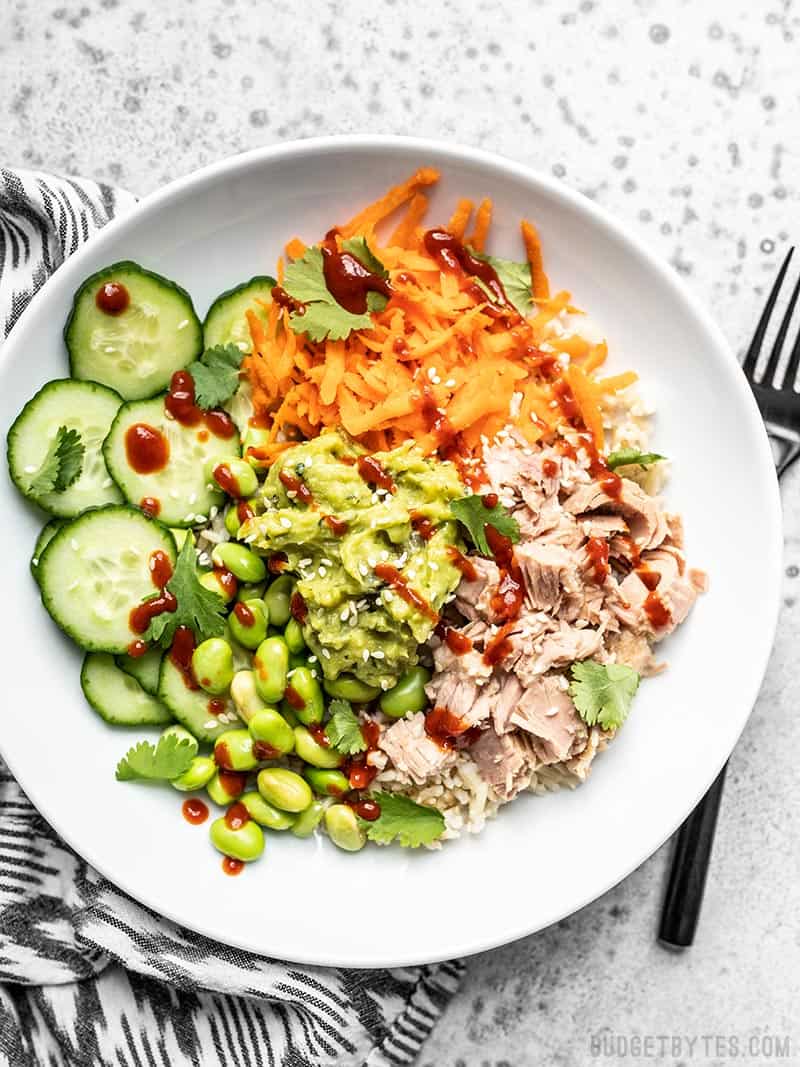 Spicy Tuna Guacamole Bowls
I gave a little TLC to one of my older recipes this week, Spicy Tuna Guacamole Bowls! With many people avoiding meat for lent, I figured this was a good time to revisit this classic. I love "bowl meals" because there is so much...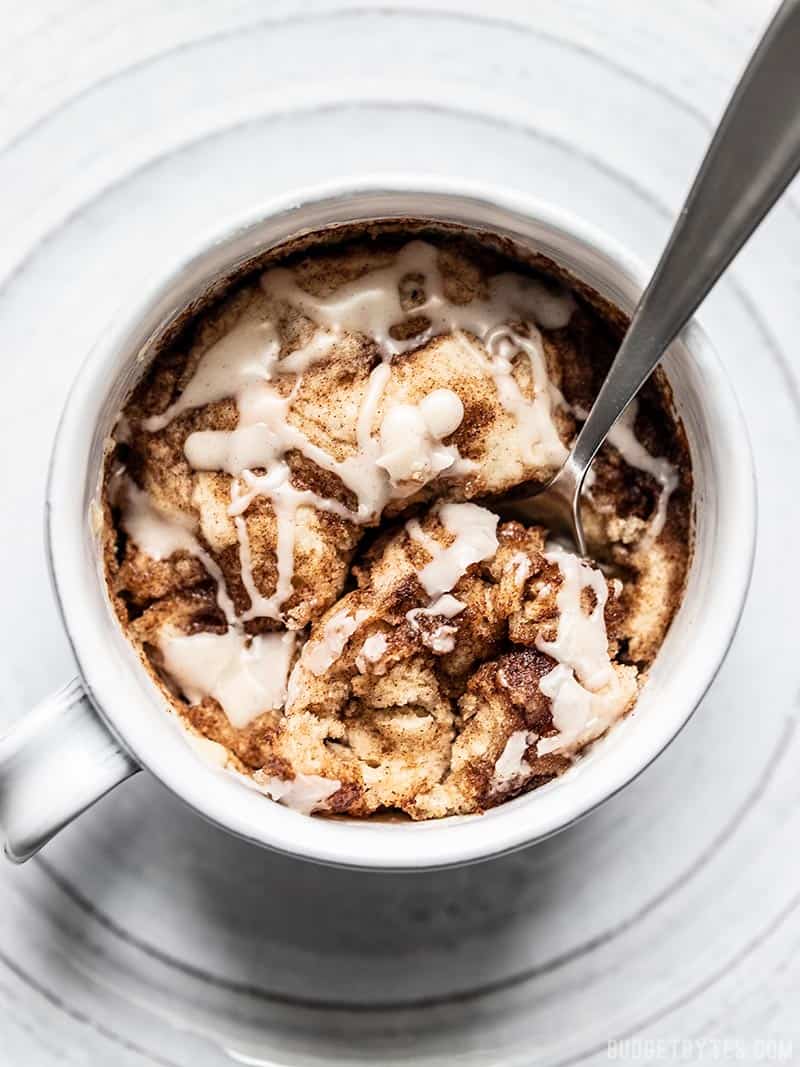 Cinnamon Nut Swirl Mug Cake
Watch out mug cake lovers, this might just become your new go-to! This Cinnamon Nut Swirl Mug Cake is like a short cut cinnamon roll with no kneading, no rising, and no rolling required! It's the perfect quick fix for when you need just a...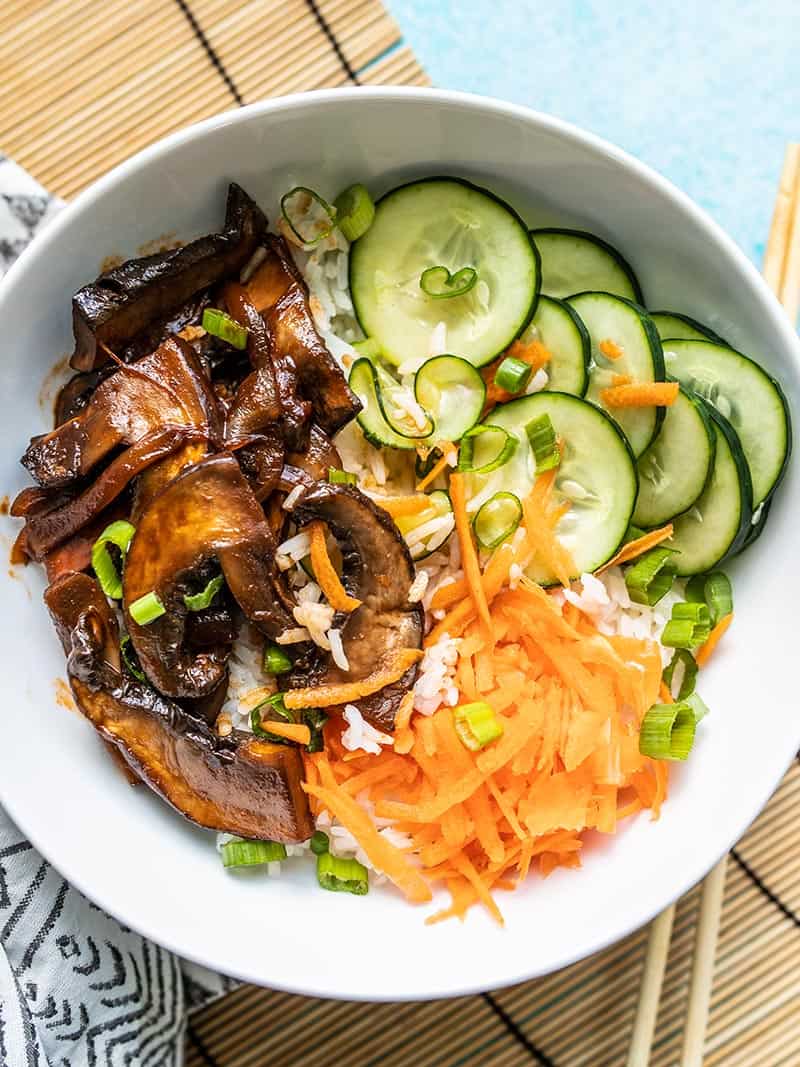 Gochujang Mushroom Bowls
Move over sriracha, gochujang is having a moment in the American food scene, and I'm really happy about it. These Gochujang Mushroom bowls feature sweet and spicy gochujang marinated mushrooms, quick pickled cucumbers, crunchy carrots, and...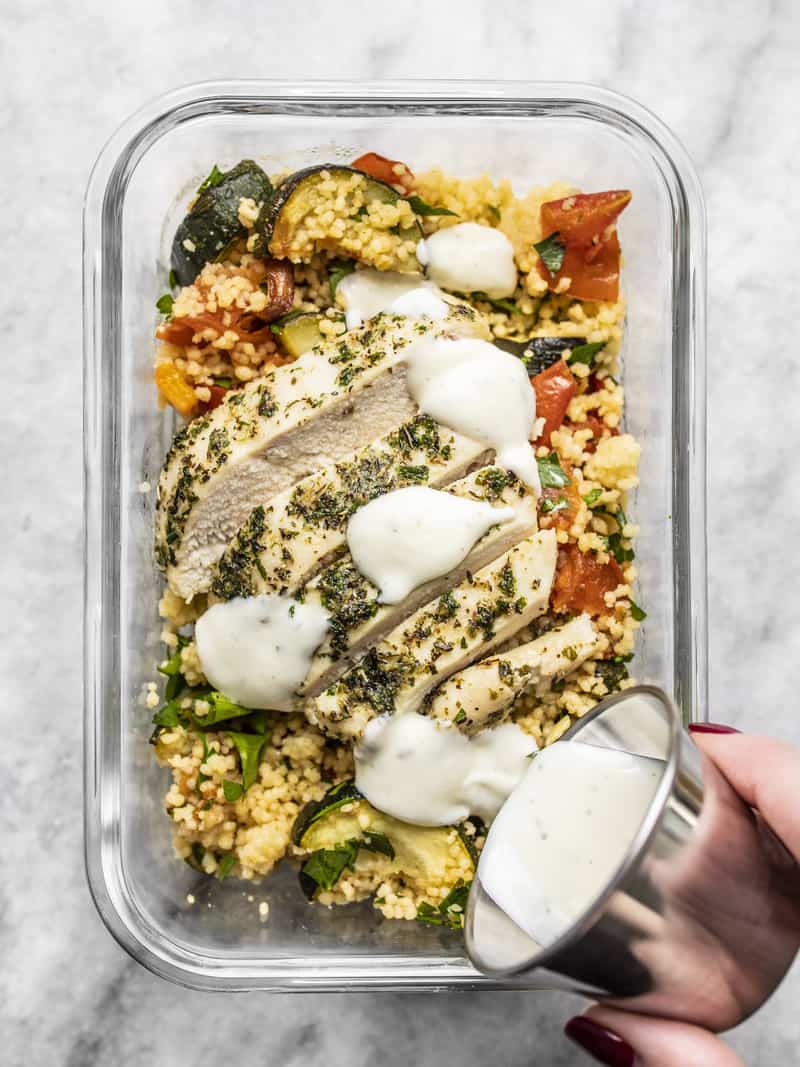 Roasted Vegetable Couscous Meal Prep
Traveling is always fun, but I'm always so ready to get back to a good eating routine as soon as I get back. So, as soon as I got back from my trip to China I set to work preparing some meal preps. Meal preps with a LOT of vegetables! For this...
Cajun Cabbage and Noodles
Cabbage and noodles is one of those super simple, no-frills comfort foods. The flavors aren't complex or even particularly special, it's just straight up satisfying and comforting. A lot of people add a little smoked sausage to their...
10 Foods I Freeze to Save Money and Reduce Waste
Reducing waste in the kitchen is one of the most important ways to keep your food budget in check. Tossing uneaten food into the garbage is just as good as throwing handfuls of cash in the trash, and I don't know anyone who can afford that (if...