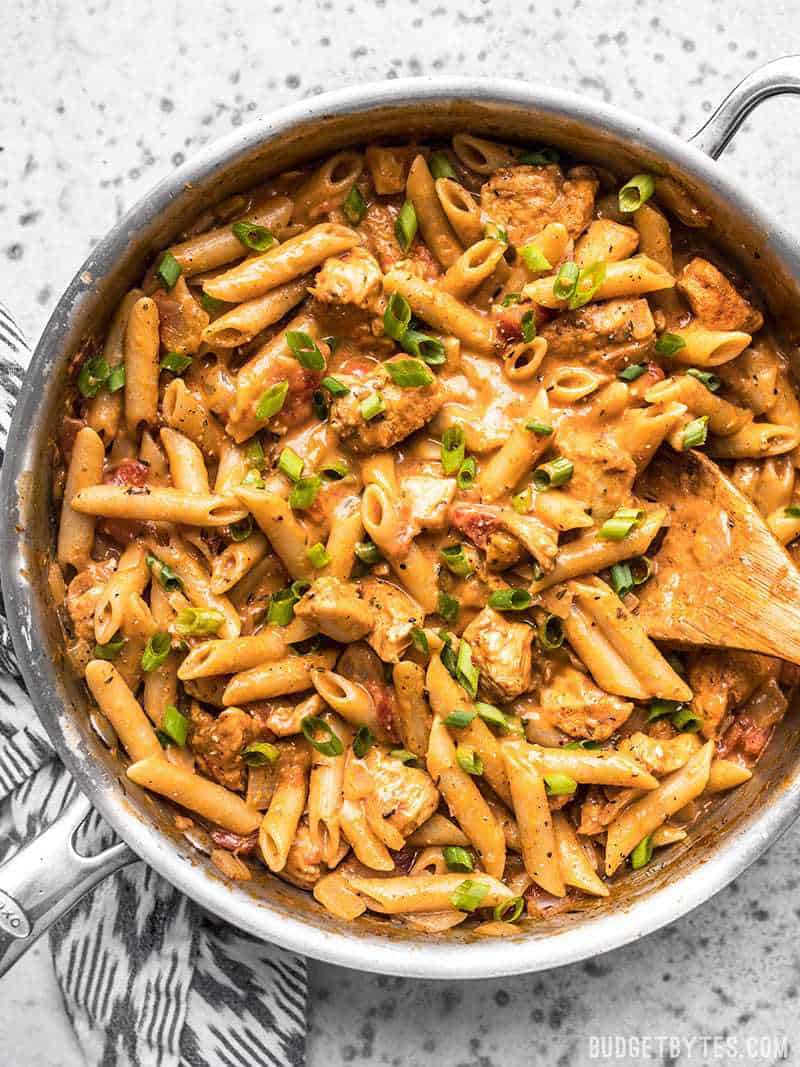 One Pot Creamy Cajun Chicken Pasta
It's been a while since I've made a one-pot pasta! But this weekend I got a craving for a creamy, smoky, spicy, easy one pot dish, so I set to work! This One Pot Creamy Cajun Chicken Pasta is incredibly easy to make, so it's...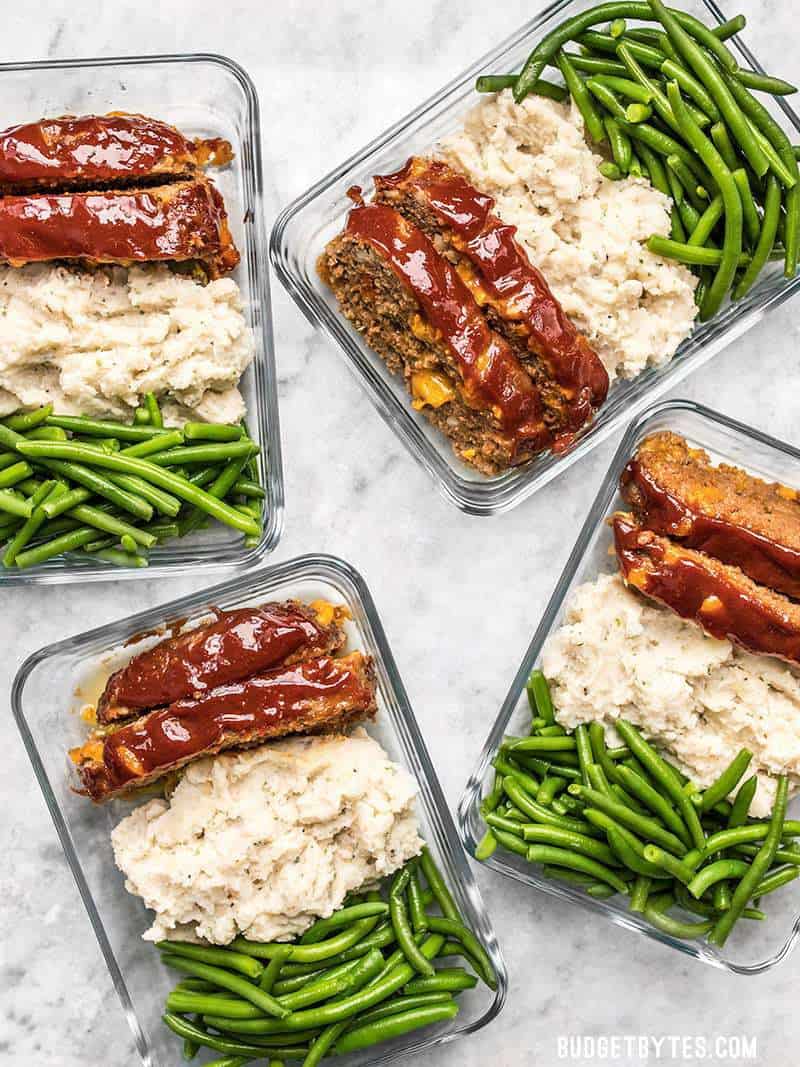 Cheeseburger Meatloaf Meal Prep
I almost forgot to mention, I meal prepped my Cheddar Cheeseburger Meatloaf last week! I paired the meatloaf with some Fluffy Garlic Herb Mashed Potatoes and some simple green beans for a seriously satisfying and classic meal. This simple...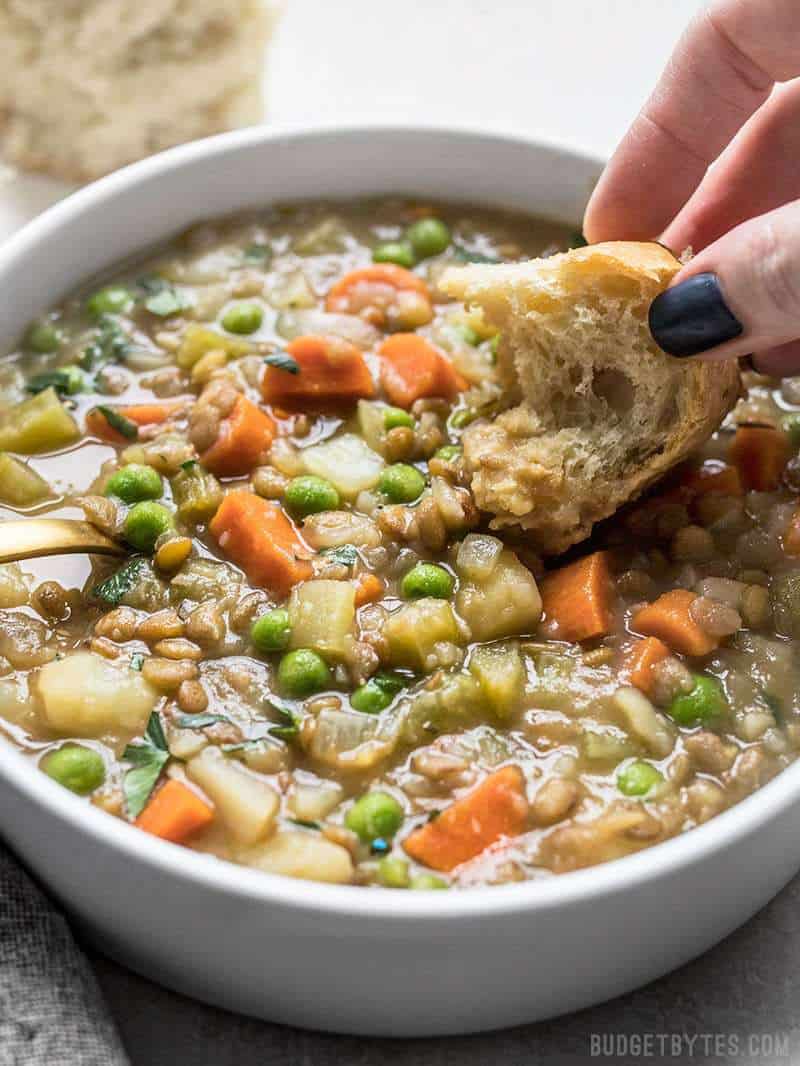 Vegan Winter Lentil Stew
I'm already declaring THIS my favorite recipe of the winter of 2018/2019, and we haven't even gotten to winter yet! That's just how excited I am about this Vegan Winter Lentil Stew. I've made it twice in a row and am not even...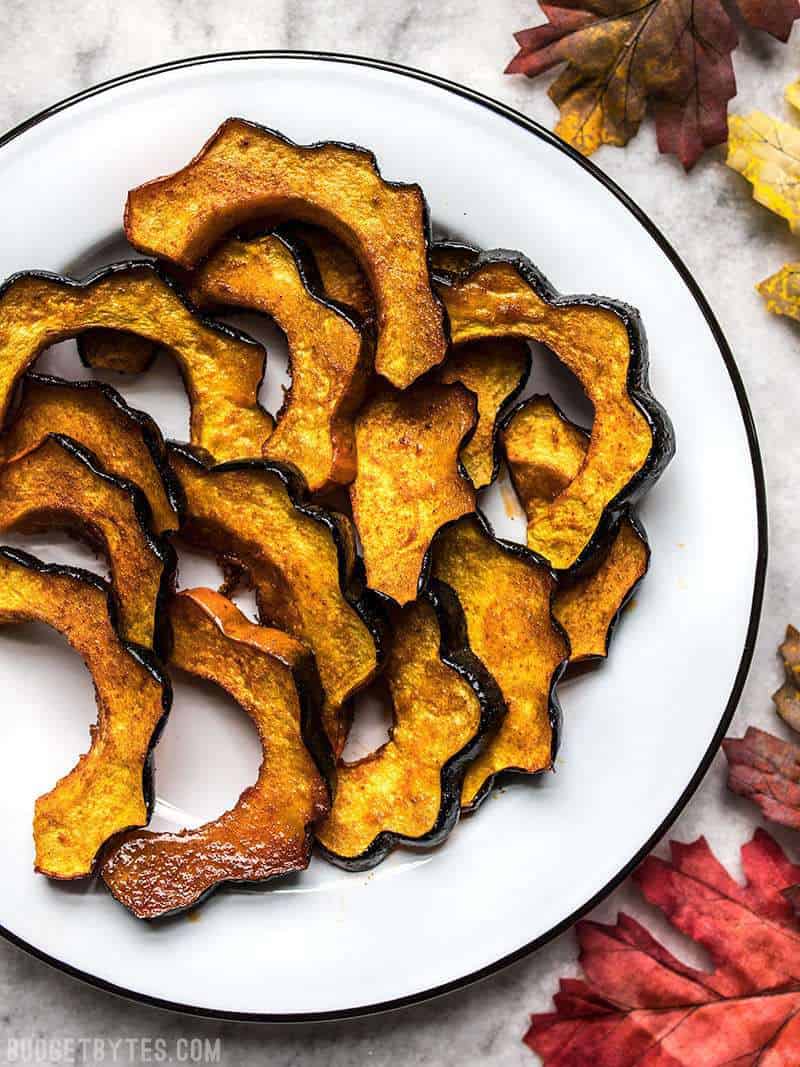 Smoky Maple Roasted Acorn Squash
I know, I use smoked paprika in everything, but that's because it makes everything so good. Especially when it's combined with pure maple syrup, which kind of has a hint of smokiness itself. This simple smoked paprika and maple glaze...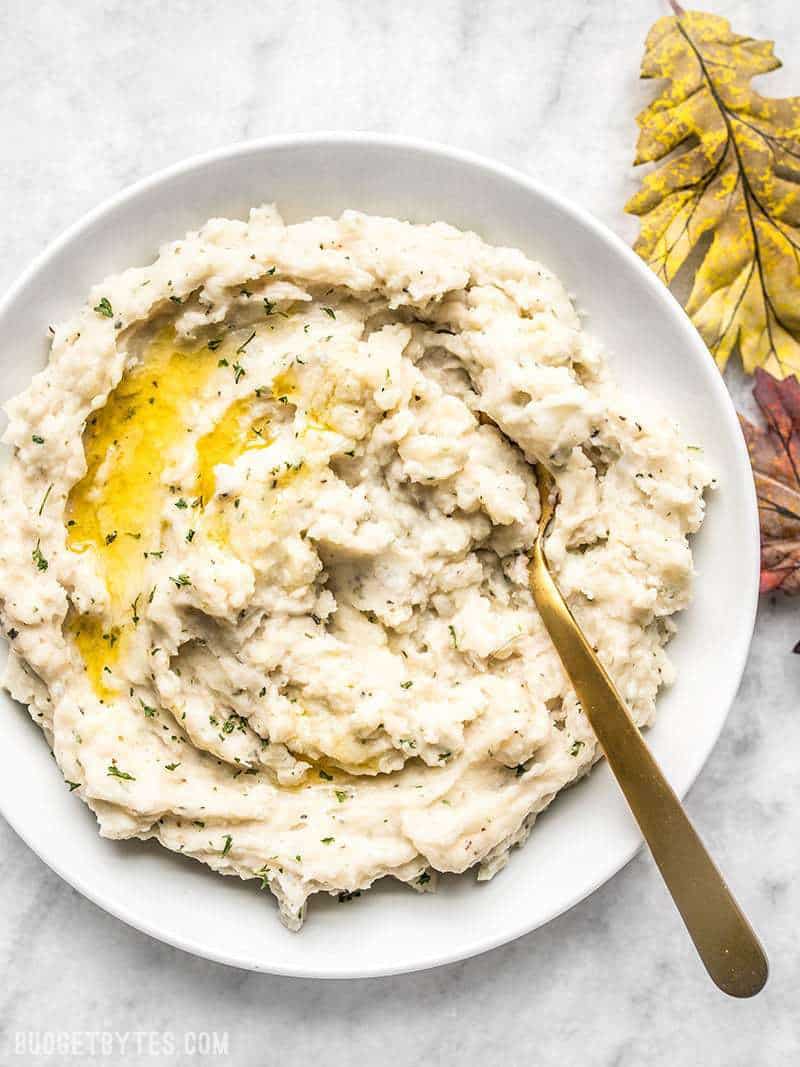 Fluffy Garlic Herb Mashed Potatoes
"Is butter a carb"" That quote kept running through my head as I was making (and devouring) these super fluffy Garlic Herb Mashed Potatoes. It's one of the best movie lines EVER and the perfect example of what not to ask...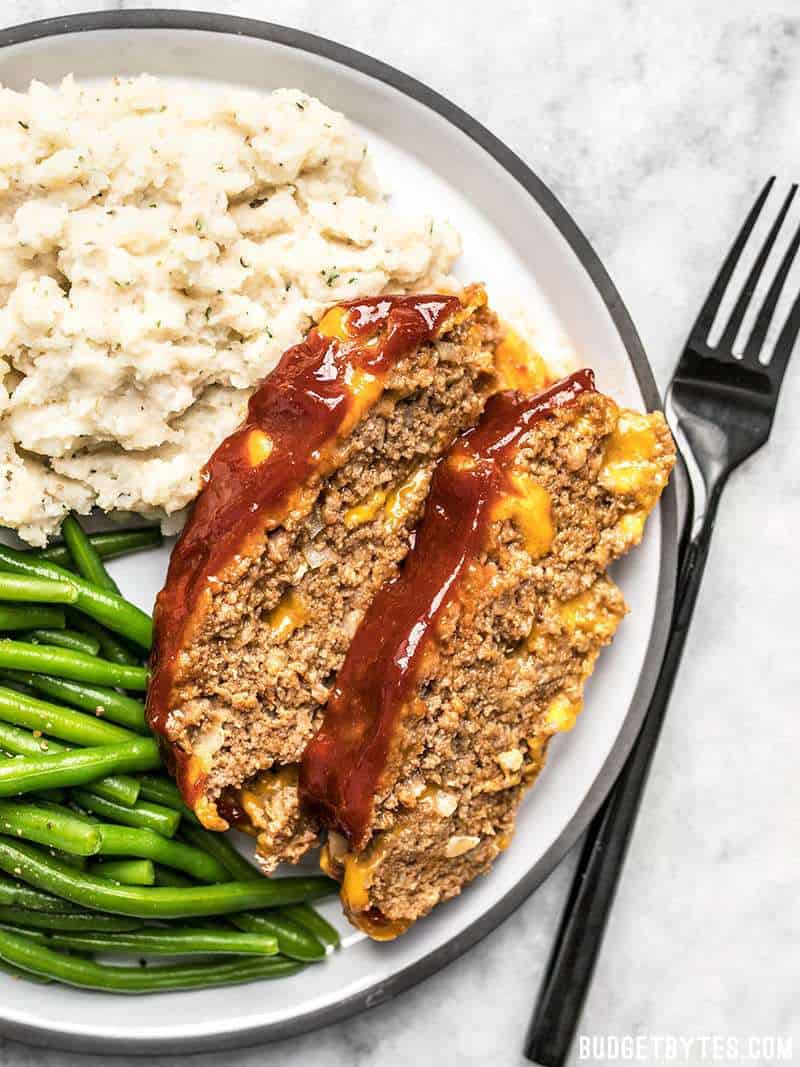 Cheddar Cheeseburger Meatloaf
I've been craving meatloaf for weeks, but I was a little reluctant to make a classic meatloaf because there are a million and two recipes for "classic meatloaf" out there, all of which claim to be the absolute best. ? So, I decided...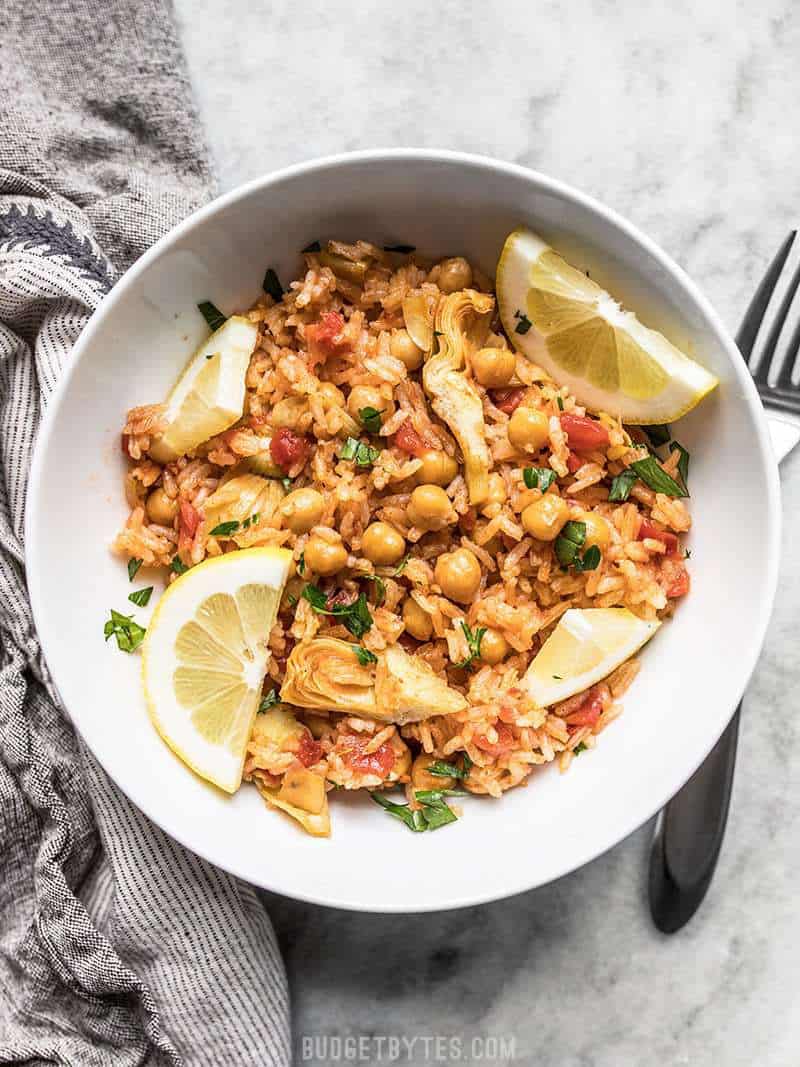 Rice Cooker Spanish Chickpeas and Rice
One of the first recipes that I wanted to try to make in my rice cooker is Spanish Chickpeas and Rice, and I finally got a chance to do so this week. This simple mix of rice, chickpeas, artichoke hearts, and TONS of smoky spices is one of my...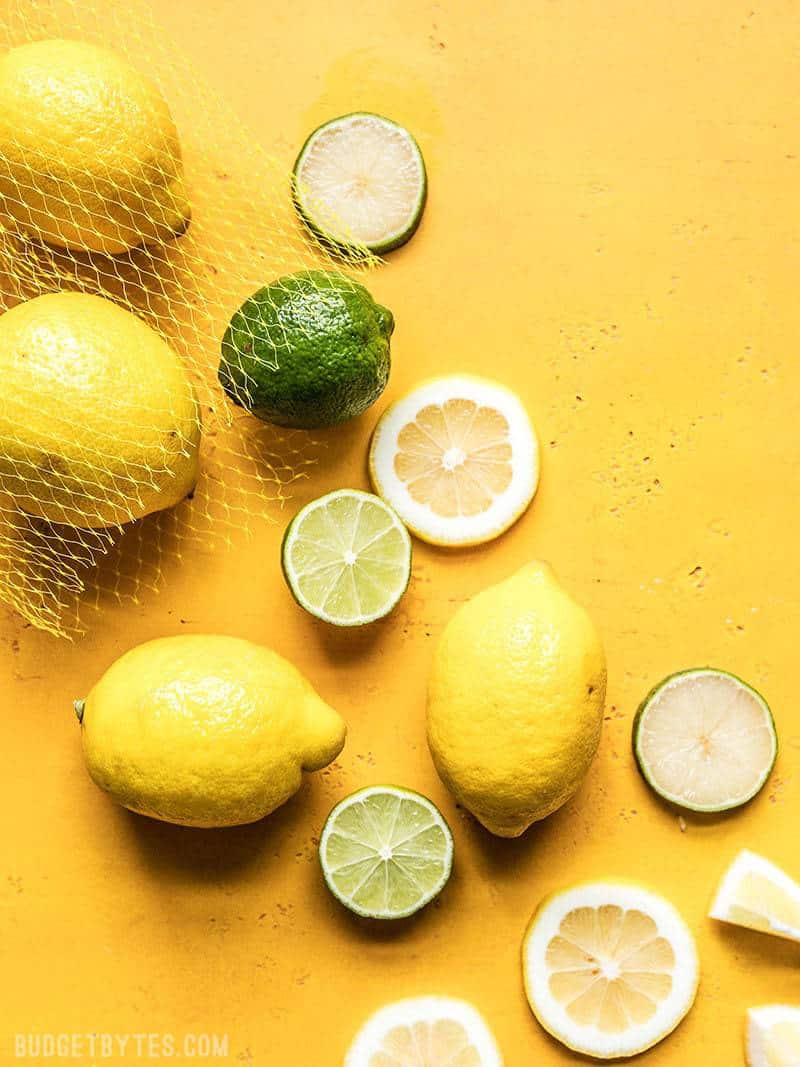 How to Freeze Whole Citrus
Okay, I've got a quick tip for you today that I hope will as life changing for you as it was for me. Here it is: you can freeze whole citrus. Say whaaaaa" If you're already privy to the magic that happens when you cook with fresh...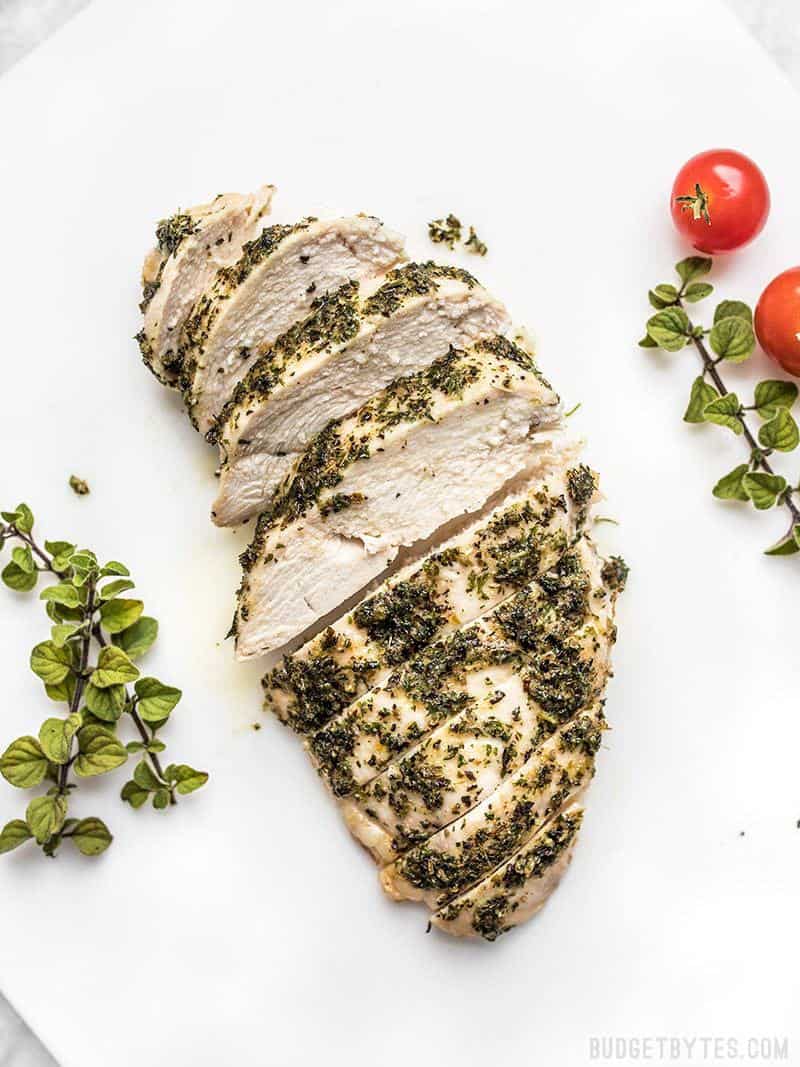 Garlic Herb Baked Chicken Breast
I'm coming around to the idea of baked chicken breast, guys. I used to be dead set against baking chicken breast because they always turned out so bland, blonde, and just bor-ing. BUT if you slather them with something super flavorful, they...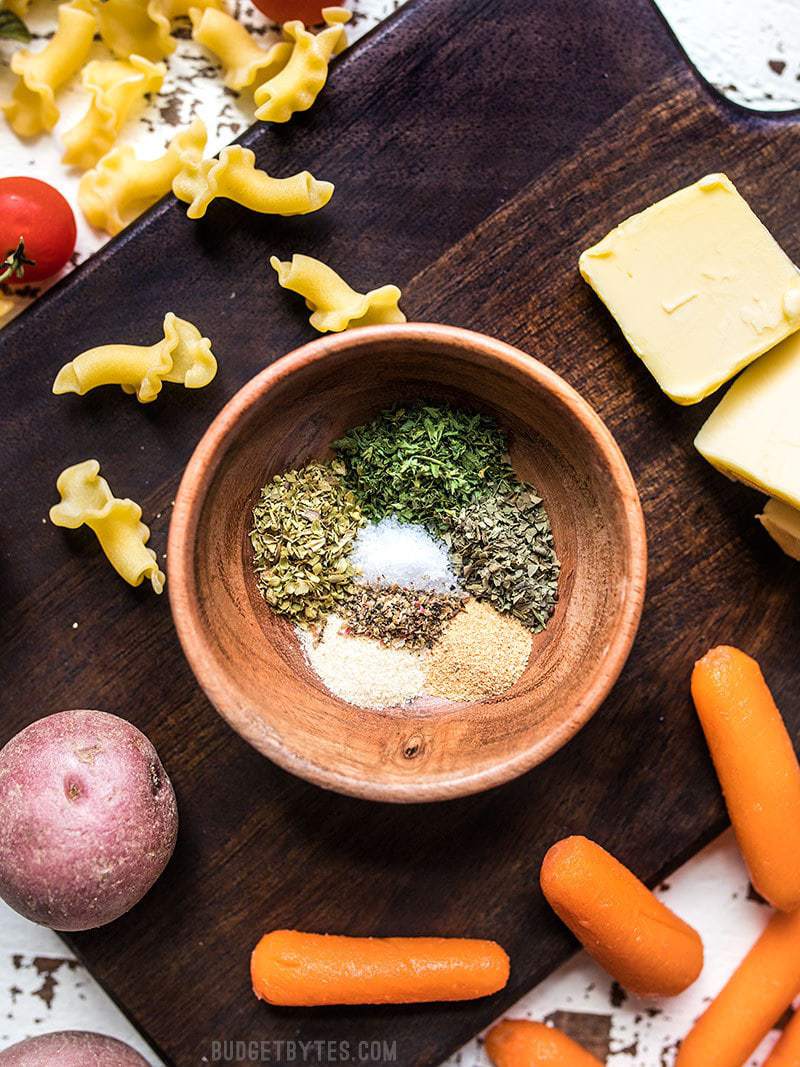 All-Purpose Garlic Herb Seasoning
The other day I got a request to create recipes for some simple seasoning blends, like garlic herb. I thought that was a fantastic idea, since having simple blends like this in your arsenal can really help you customize simple dishes and whip up...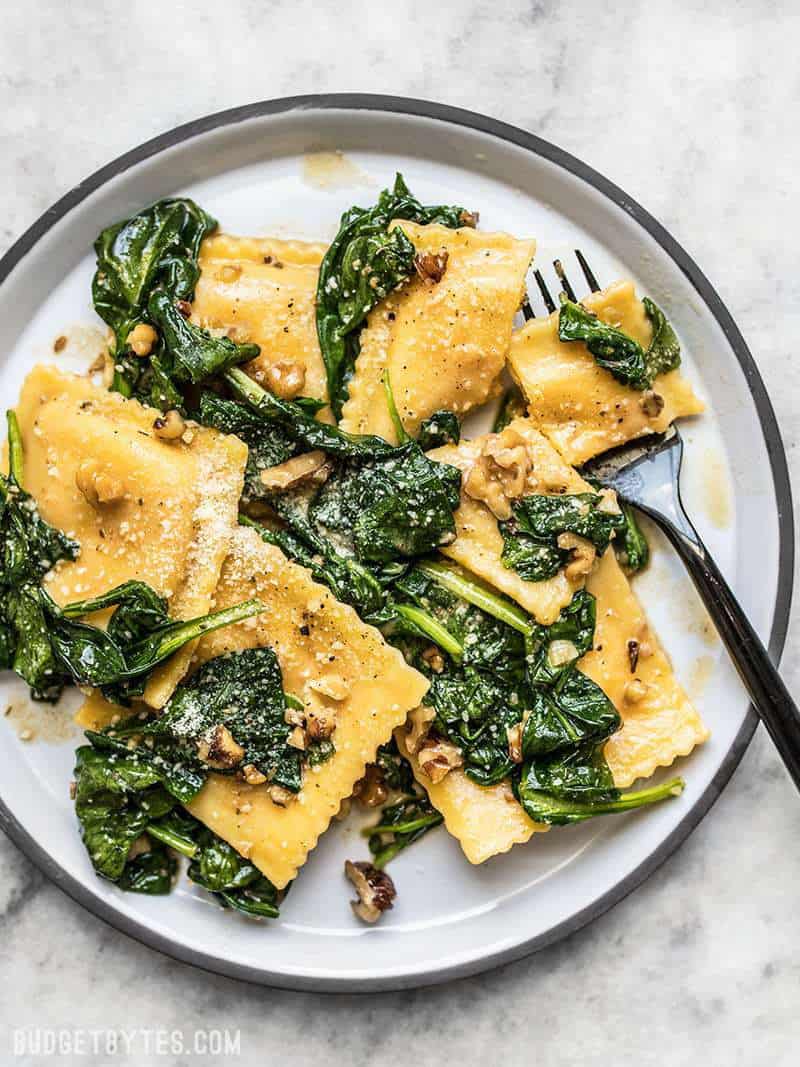 Ravioli with Sage Brown Butter Sauce, Spinach, and Walnuts
What do you do for self care" I think most people avoid cooking themselves a good meal as part of their self care routine because it sounds like a lot of work, but recipes like these Ravioli with Sage Brown Butter Sauce are an incredibly fast...
Sweet Chili Chicken Stir Fry Bowls
If I could only say one thing to people who read my blog, it's that dinner doesn't have to be complicated. These Sweet Chili Chicken Stir Fry Bowls are the perfect example. It's really more of a "formula" than a recipe....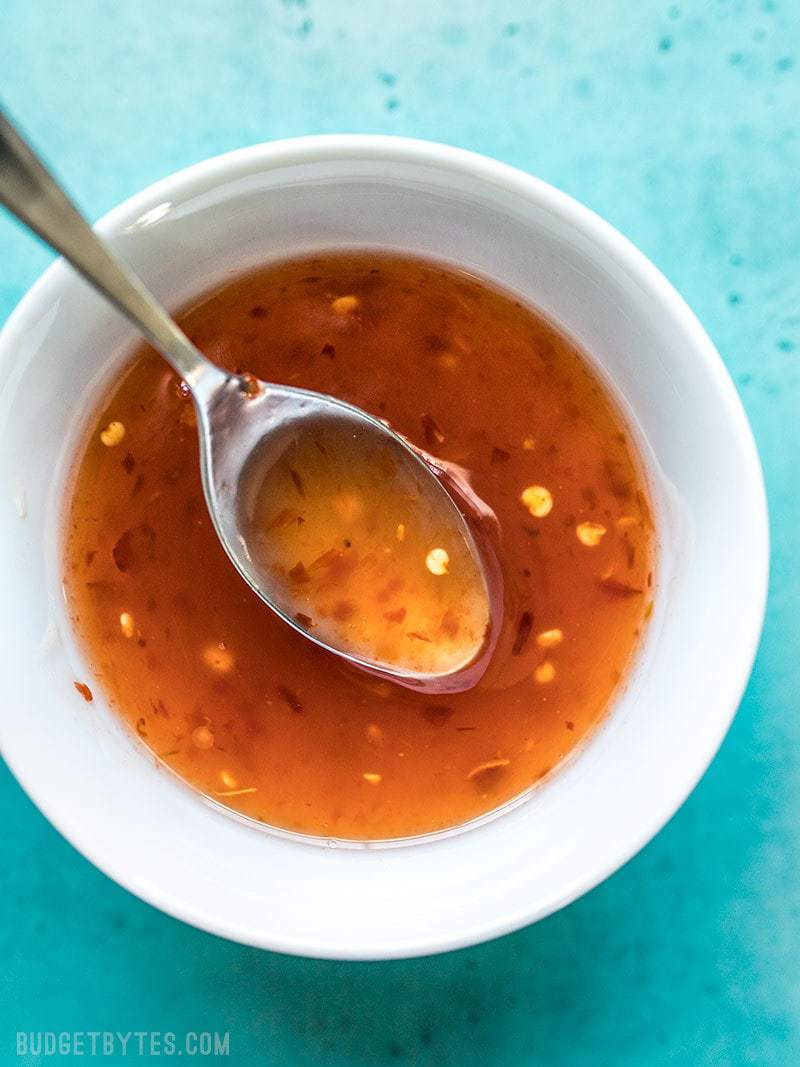 Easy Sweet Chili Sauce
How many half-used bottles of condiments would you say you have in your refrigerator at this very moment. Five" Ten" Twenty" I don't know how many I have but I know it's too many. So when I have the opportunity to make a...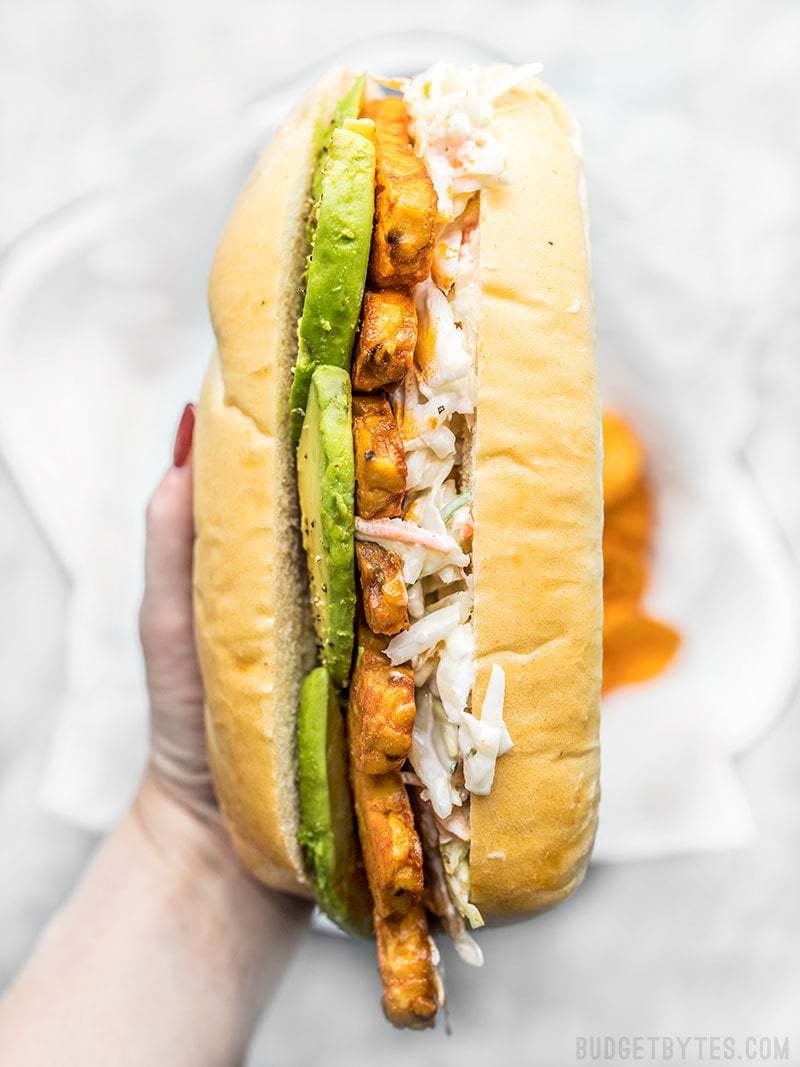 Buffalo Tempeh Sandwiches
There's a restaurant in my neighborhood that has a vegetarian Nashville Hot "Chicken" Sandwich made with tempeh that is sooo good even though it hurts sooo bad. Spicy food lovers, you know what I'm talking about, right"...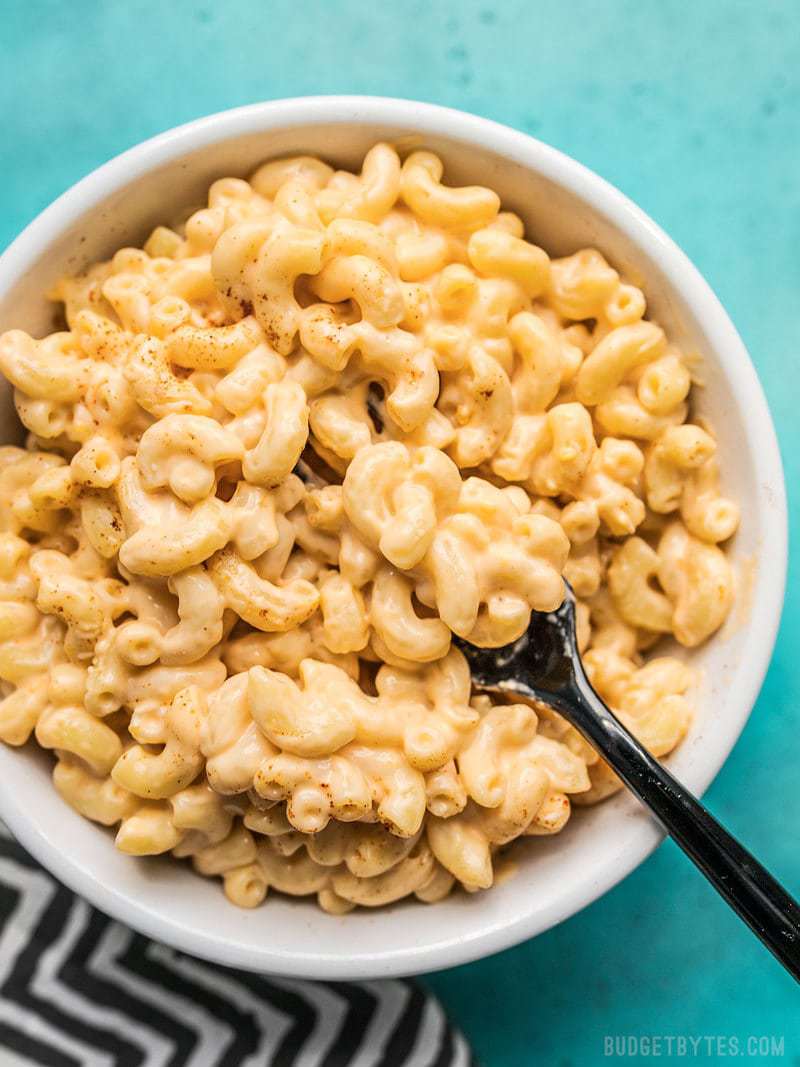 Rice Cooker Mac and Cheese
There's nothing better to keep you going through that late night study sesh than a warm bowl of rich and creamy mac and cheese, and luckily it's incredibly fast and easy to make using a basic rice cooker. So you can skip the blue box...
Chili Basics ? How to Make and Customize Basic Chili
Now that it's officially fall, I think we could all use a good primer on how to make a basic pot of chili. I have several chili recipes on this website, but this basic chili recipe is my absolute favorite. Like, so good that I can't stop...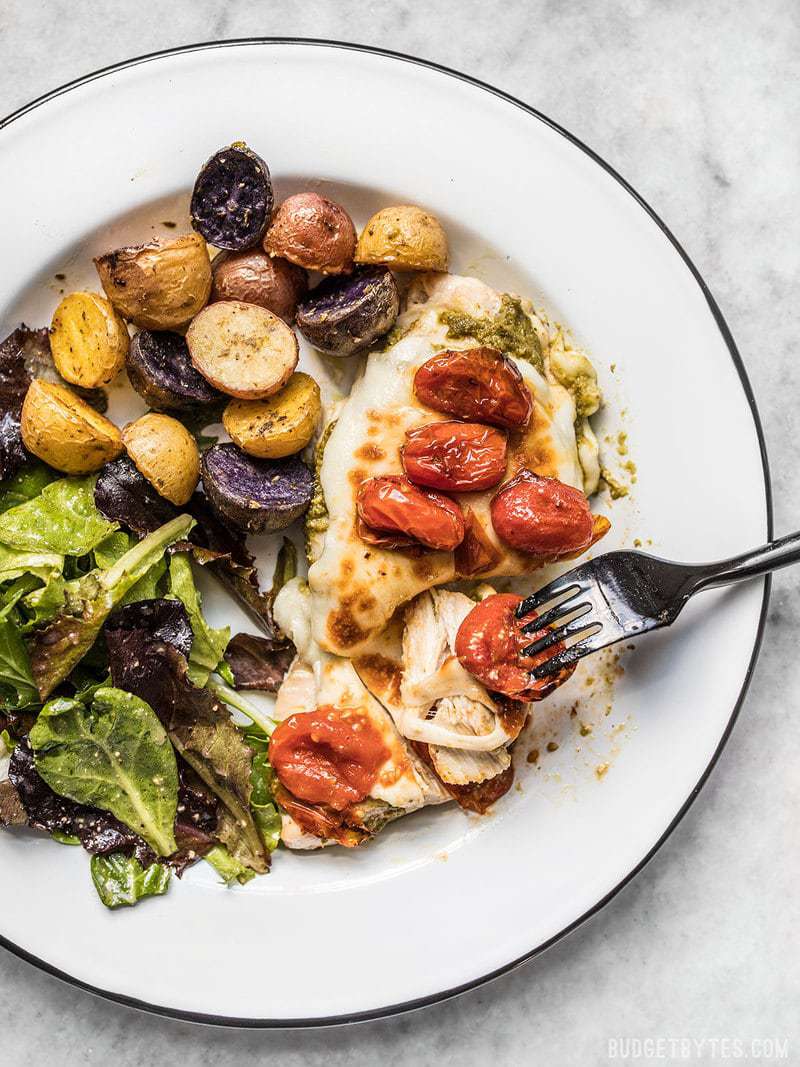 Sheet Pan Pesto Chicken Dinner
Baking is usually my least favorite way to cook boneless chicken breast because you don't get any browning action like you do in a hot skillet, or that yummy flavor that goes along with it. But when your chicken is slathered in pesto, covered...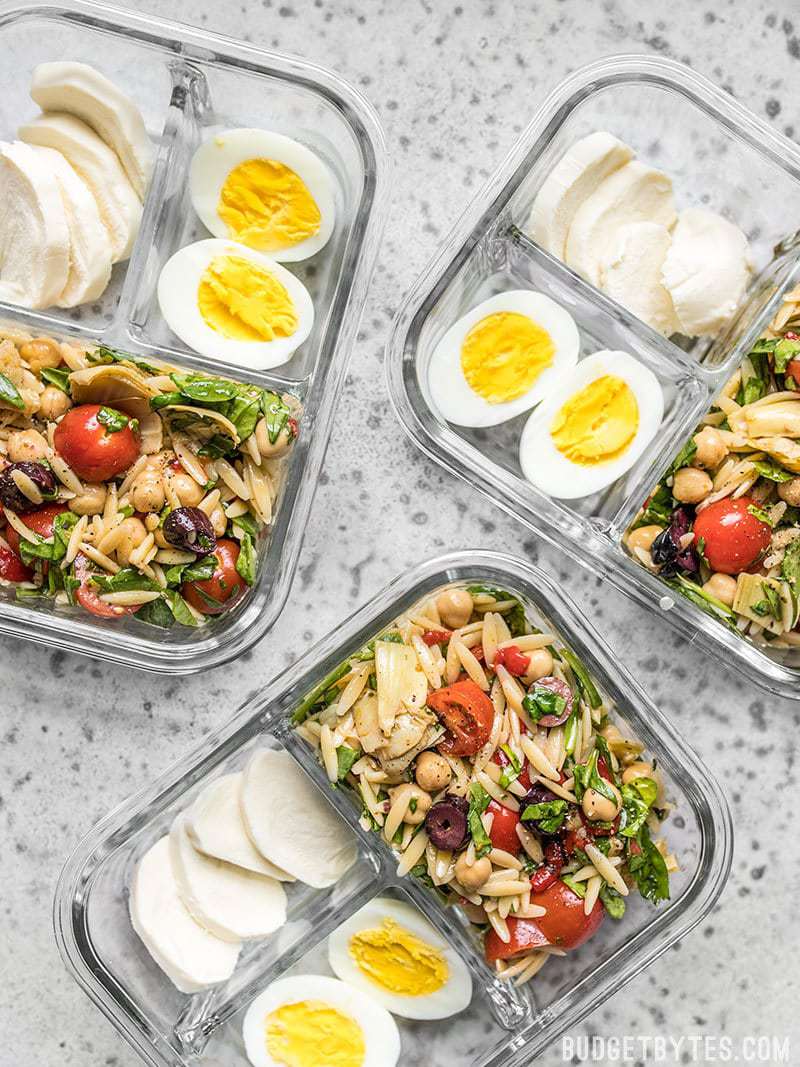 Orzo Salad Meal Prep
This week I'm bringing my own salad bar to lunch! I love a good salad bar and being able to mix and match vegetables, proteins, and other goodies, so that's what has inspired my Orzo Salad Meal Prep this week. I paired my Italian Orzo...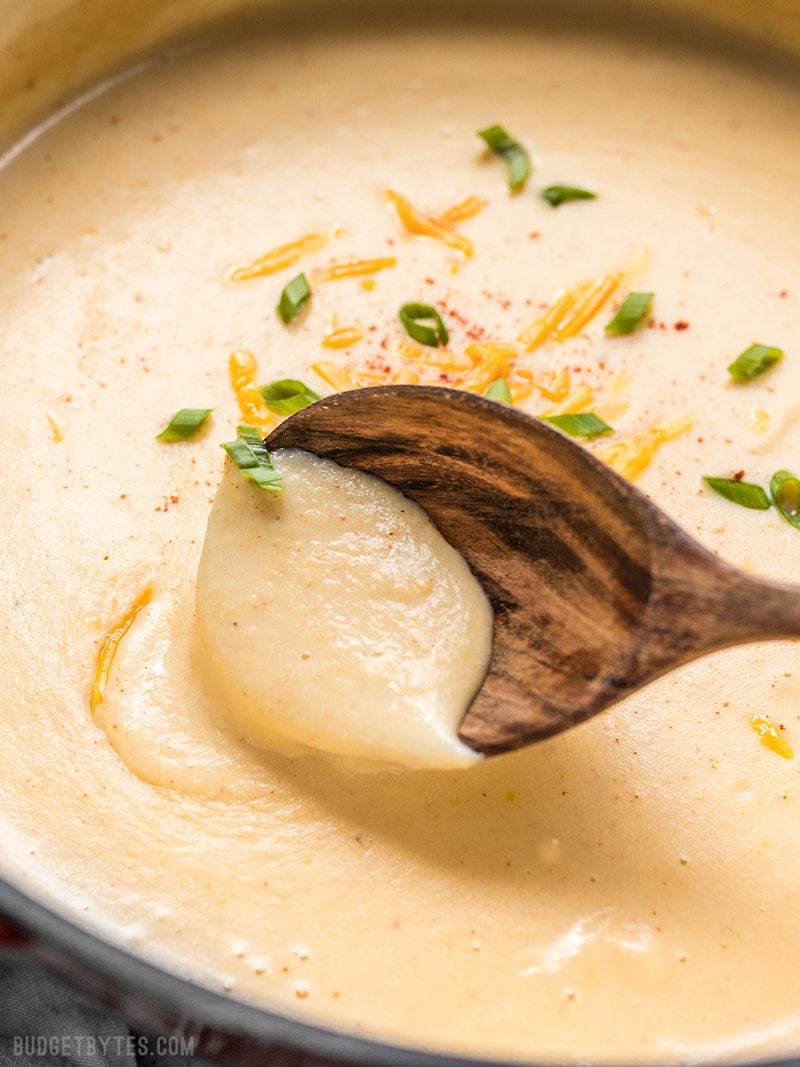 Cheesy Cauliflower and Potato Soup
What did we do before the cauliflower revolution" While I'm not the type to completely replace foods with cauliflower (I can't do the pizza crust guys, sorry), I love mixing cauliflower into foods because the color and texture are...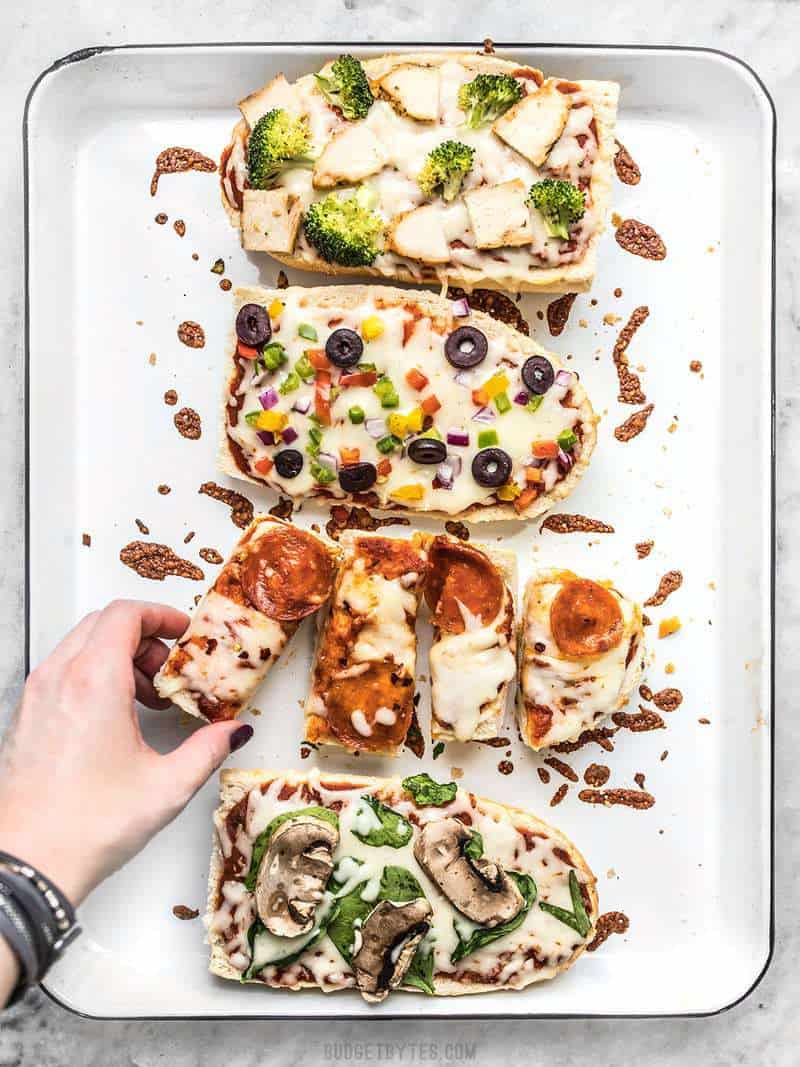 French Bread Pizza
French bread pizzas are a classic Budget Byte because they are super fast, ridiculously easy, customizable, and inexpensive! But one of my favorite reasons for making French Bread Pizza is because it's a great way to use up the leftovers in...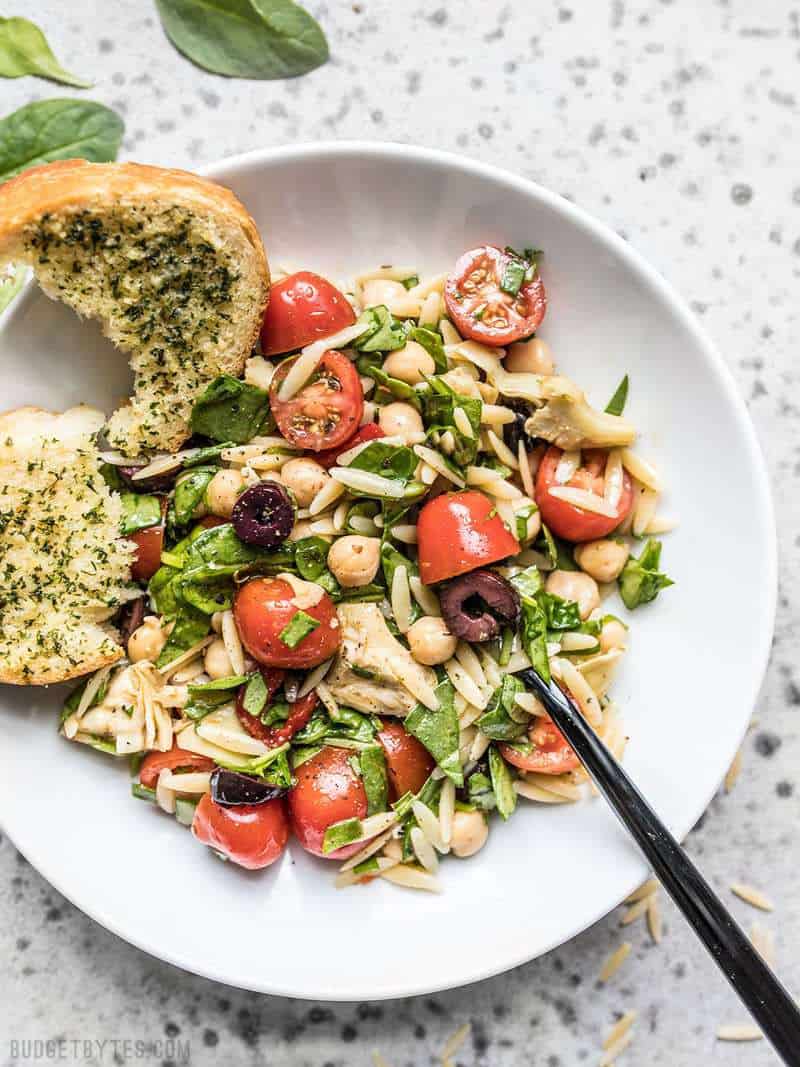 Italian Orzo Salad
Another day, another salad! I try to make some sort of salad each week that I can build meals on or just eat as a quick meal on its own when I'm on the go. If there's already a salad made, I'm way more likely to actually eat it. I...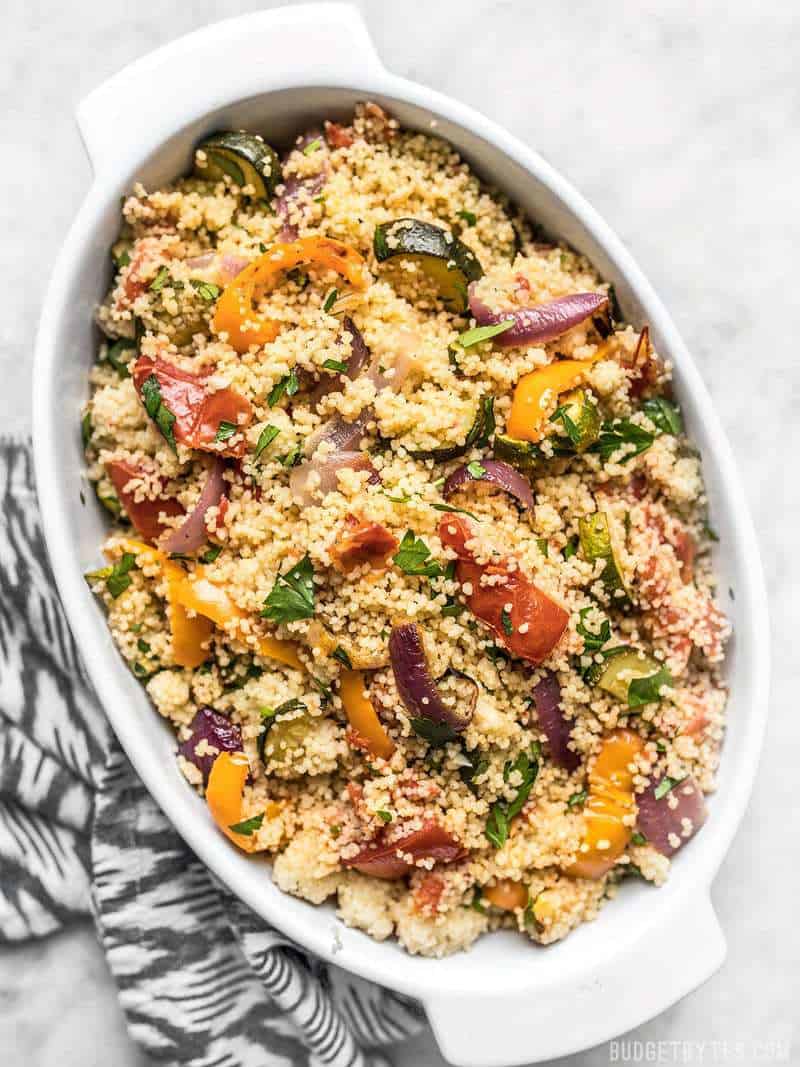 Roasted Vegetable Couscous
I'm still trying to take full advantage of the fresh summer veggies before they're gone. This Roasted Vegetable Couscous is the perfect side dish for the transitional season, when the markets are still full of fresh beautiful produce,...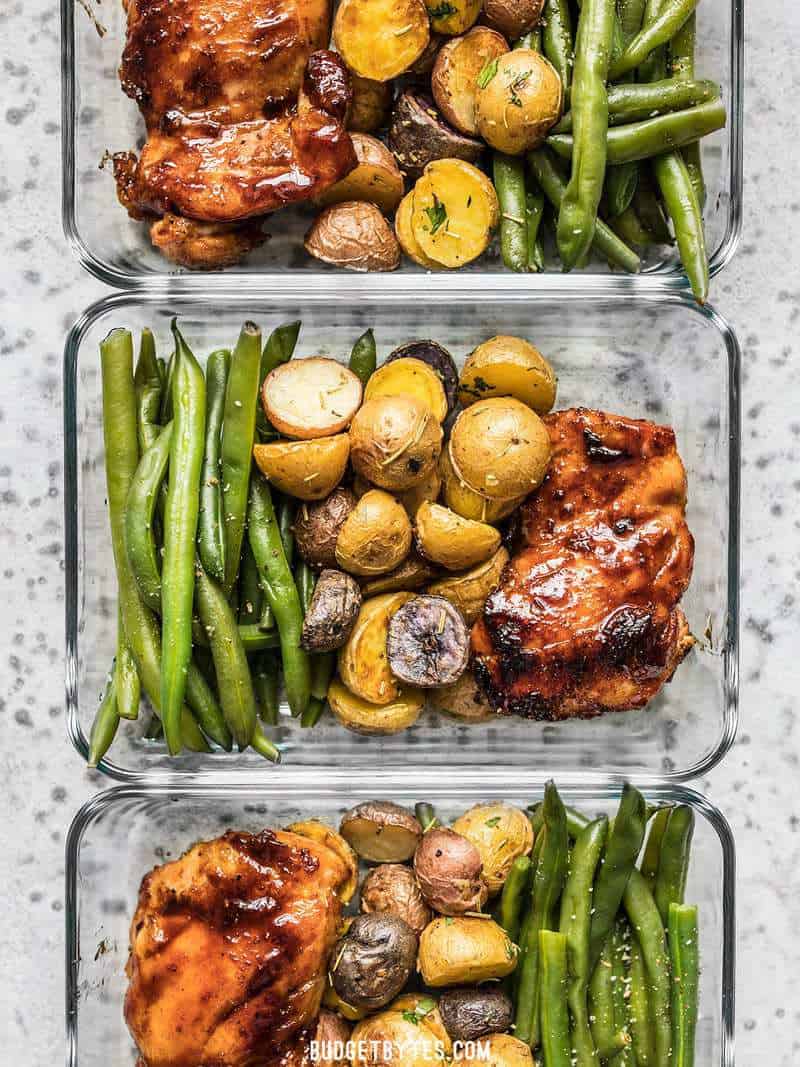 Glazed Chicken Meal Prep
Okay guys, I'm putting it all together today with this Glazed Chicken Meal Prep! I went out of town for a couple of days for Labor Day weekend, and even after just a few days of eating out I couldn't wait to get home and make some simple...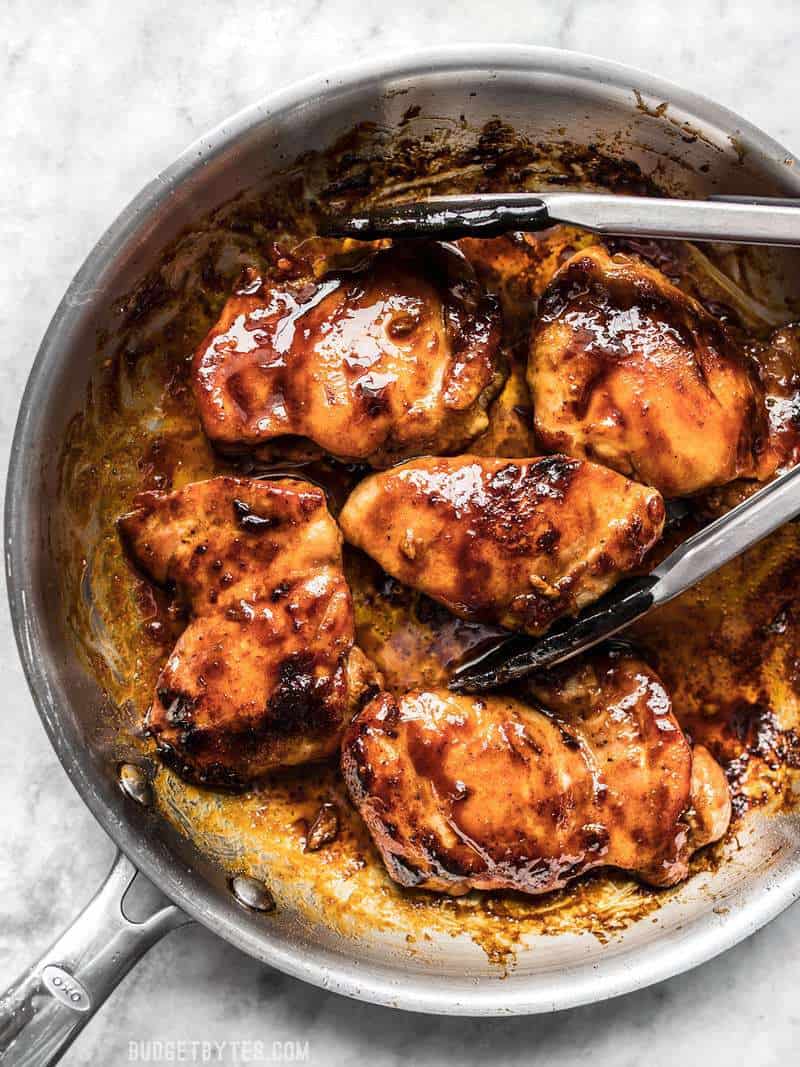 Sweet and Spicy Glazed Chicken Thighs
My Glazed Pork Chops recipe has been viral for several years because it's ridiculously easy, super tasty, and the sweet and spicy glaze helps keep the pork chops nice and moist. While I've often told people that the glaze works just as...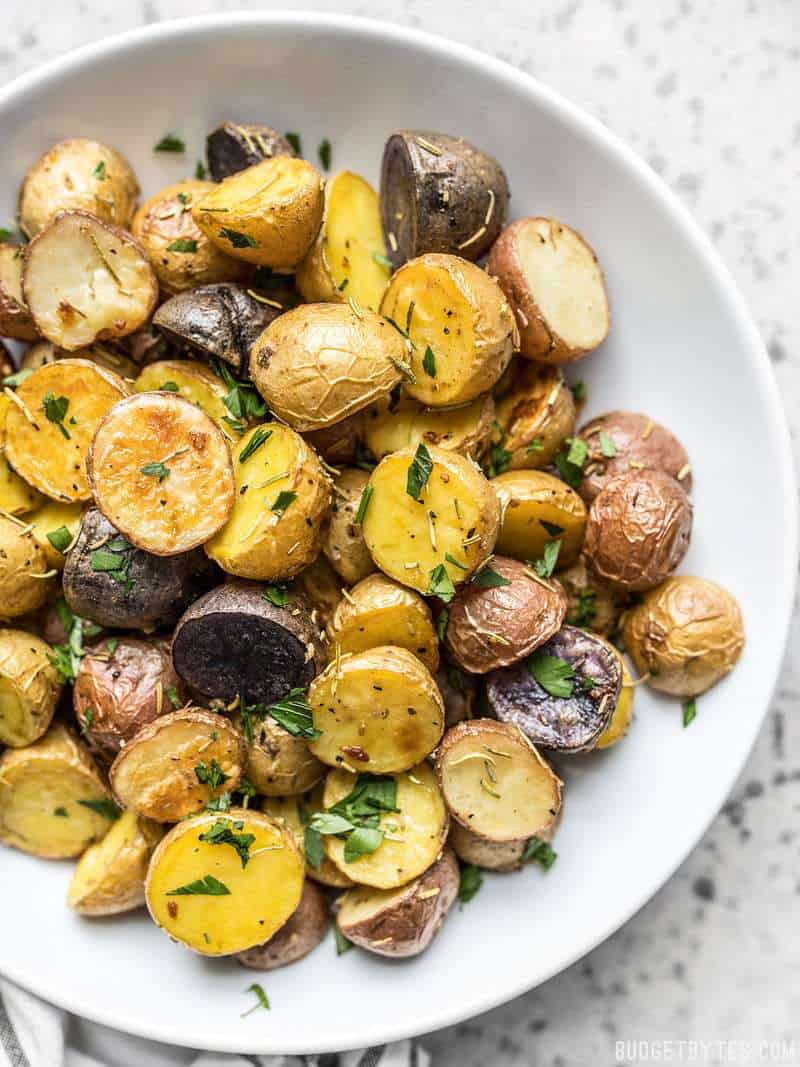 Rosemary Roasted Potatoes
Rosemary Roasted Potatoes are a classic recipe that everyone needs to know how to make. They're so easy that you'll likely memorize the process on the first try, and their versatility means they can go with just about any meal...