Maple Blueberry Pudding Cake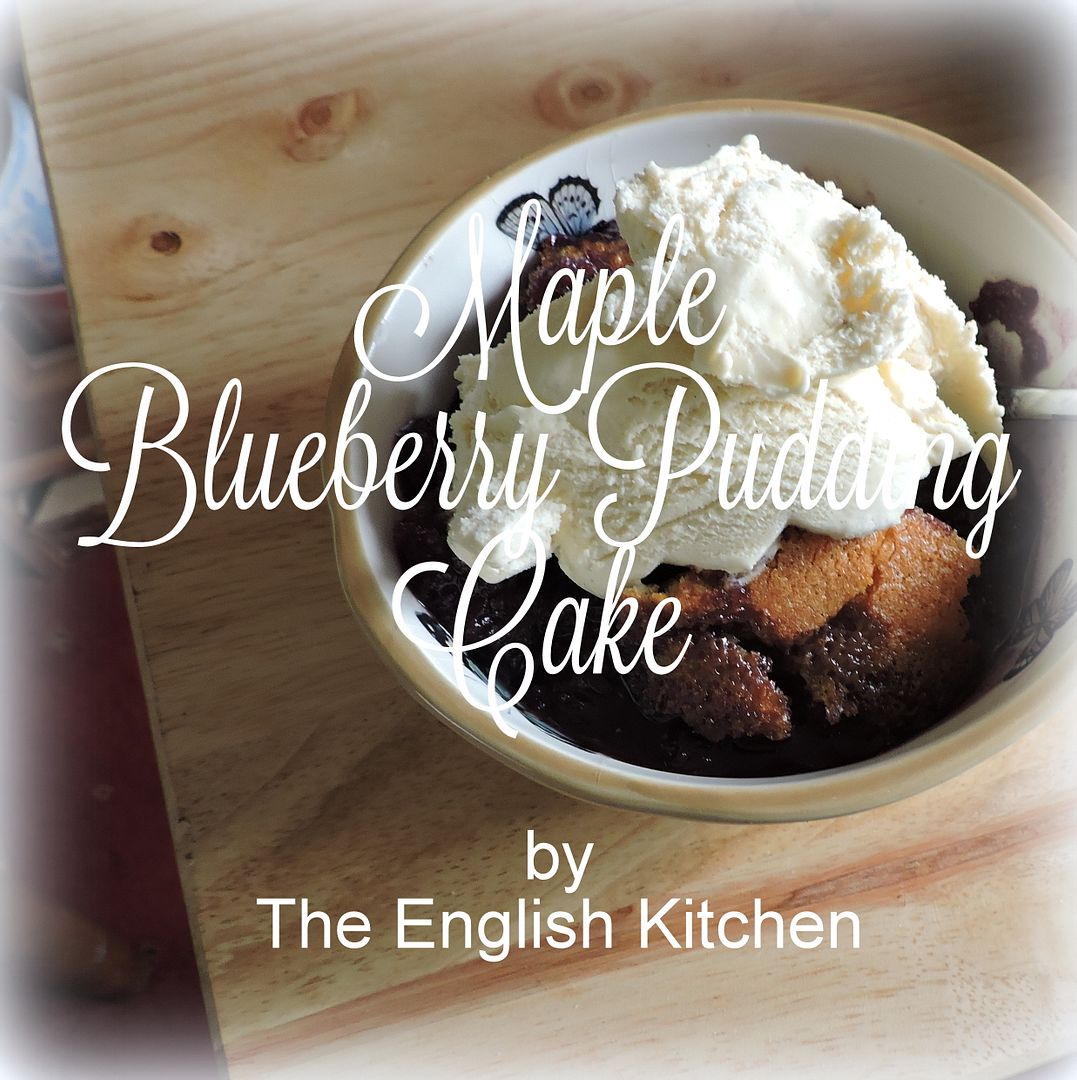 You would be forgiven for thinking this is a somewhat ugly dessert . . . but this is one dessert where you don't want to judge the book by it's cover, for it's fabulously delicious!

First you make a delectable blueberry, maple and cream base which is as simple as combing four ingredients together in a saucepan and bringing it to the boil. That then gets poured into the base of a casserole dish.

That then gets topped with a buttery cornmeal type of cake batter. It's a bit thick for pouring, so just dollop it carefully on top of the hot blueberry mixture.

Pop it into the oven and half an hour later you are rewarded with the most scrumptious dessert ever. Serve it warm with some softly whipped cream or a bit of vanilla ice cream on top. Gorgeous darling . . . simply gorgeous.
*Maple Blueberry Pudding Cake*Serves 6 to 8Printable Recipe

A delicious dessert, with a rich blueberry, maple and cream base and a buttery cornmeal cake topping. Serve warm with whipped cream or vanilla ice cream for a real treat!

200g of frozen or fresh blueberries (2 cups)225g of pure maple syrup, amber grade (1 cup)160g of double cream (2/3 cup heavy cream)pinch of sea saltthe finely grated zest of one unwaxed lemonFor the topping:100g of plain flour (2/3 cup)56g of cornmeal (1/3 cup)1 1/2 tsp of baking powder3 TBS sugar1/2 tsp salt1 large free range egg120ml of whole milk (1/2 cup)125g of melted butter (1/2 cup)1...
URL:
http://theenglishkitchen.blogspot.com
--------------------------------