Not Your Mama's Potato Salad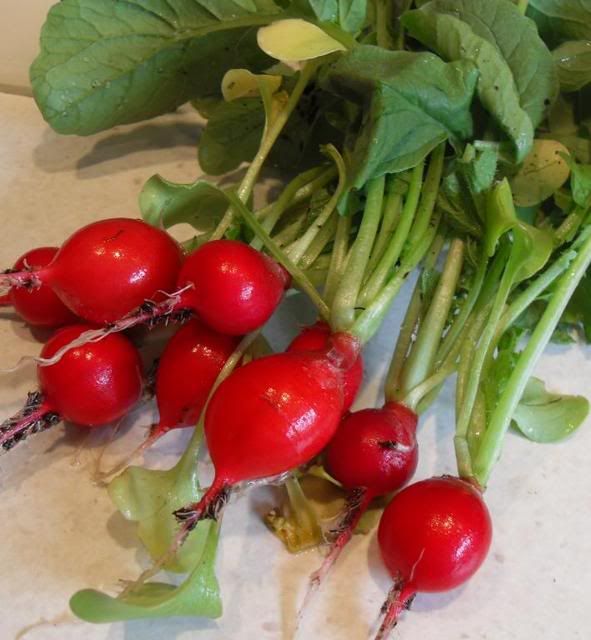 One of my absolute favourite things to make in warmer weather is Potato Salad. The potato is my favourite vegetable and well, potato salad is one of my favourite salads.

My mother always made fantastic potato salad. She would boil the potatoes up the day before. Then on the day she would peel them carefully and cut them into little cubes. Then she would peel a cucumber, remove the seeds and cut that into little cubes as well. A bit of minced onion, some Kraft Salad Dressing, salt and pepper, and chopped egg and it was done and delicious! We used to get a ice cream scooped ball, sitting nicely on a few lettuce leaves on our plates. Very pretty. Very good.

Once I got older I discovered that there were many ways to make potato salad. One version I particularly like comes from the Fanny Farmer cookery book. You make a French vinaigrette to infuse the warm potatoes with an extra added dimension of flavour. Then there are potato salads that use only a vinaigrette dressing, like the Barefoot Contessa's,another favourite of mine.
This is not your mama's potato salad, nor is it even the Barefoot Contessa's. It's mine. And, dare I say it . . . . it's delicious.

I had a lovely bunch of radishes from our garden tubs that I wanted to use. Fresh radishes, just picked are a wonderfully tasty ingredient. I also had some French Haricot beans that I wanted to use up as well, a most delicious addition.

We ate this yesterday, Al Fresco, with some tasty burgers a...
URL:
http://theenglishkitchen.blogspot.com
--------------------------------