Oven Roasted Smoked Sausage and Potatoes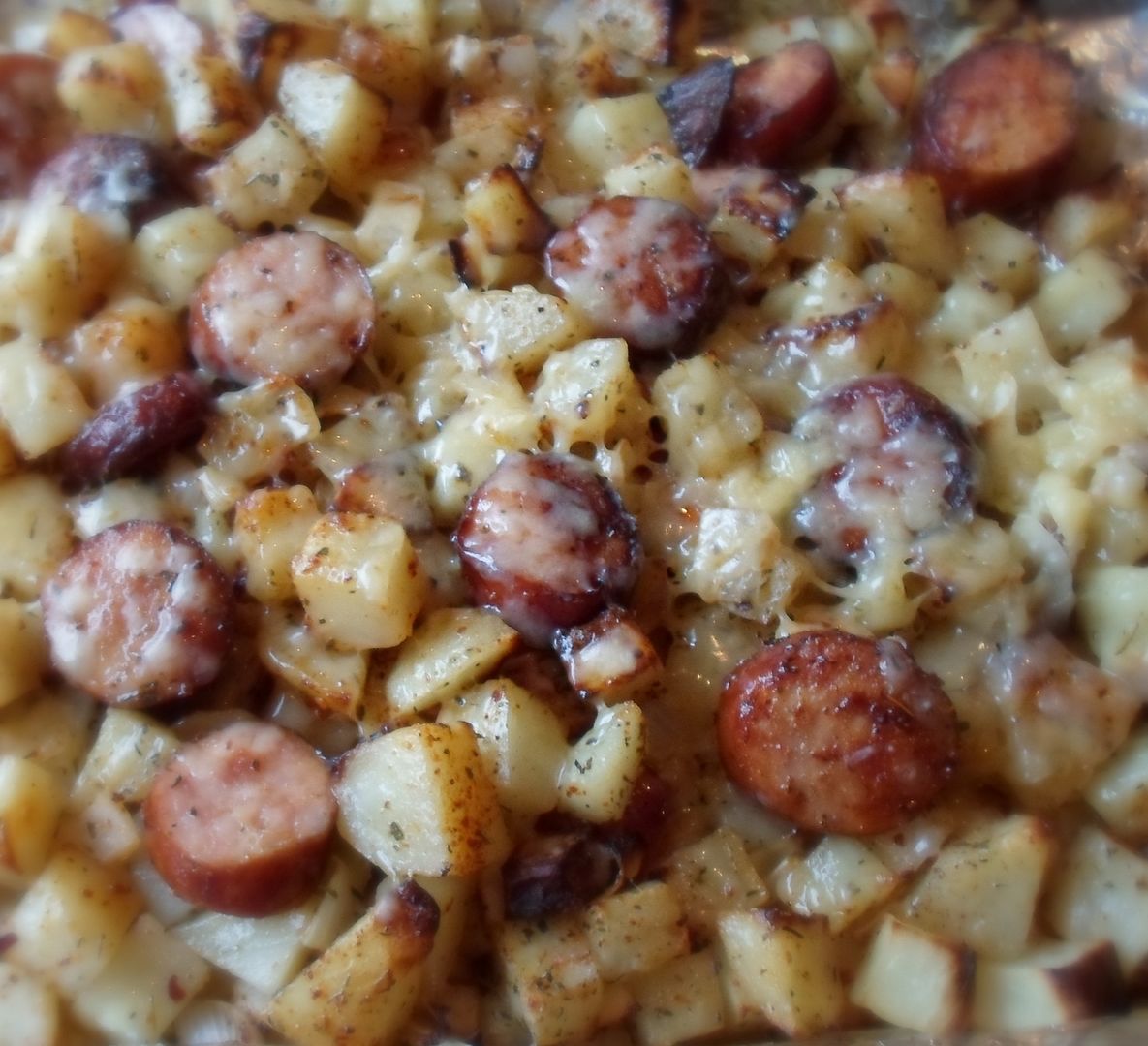 Believe it or not this is my most popular recipe of all time (next to the Chocolate Fudge Brownie Cake.) It's lived for quite a time now over on my Big Blue Binder and I thought it was about time I moved it over here so my English Kitchen readers can enjoy it as well. This is a really delicious oven baked meal that will have your family scrambling for seconds. I guarantee. It's a bit healthier however because it is baked and not fried. There is cheese though . . . but when is that ever a bad thing"

Smoked Sausage was not something that was a familiar ingredient in my home when I was growing up. I had never even heard of it. I discovered it shortly after I moved out to Western Canada as a young Bride . . .and it was love at first bite. Kielbasa . . . Polish Sausage . . . whatever you call it. It's delicious and it's also a very versatile ingredient to have in your refrigerator or freezer. It comes in very useful and means that you will always have a delicious and quick, if simple, meal ready to hand when you want it.
This is something that I used make every so often for my family through the years. It used things that I always had on hand . . . potatoes, onions . . . smoked sausage, cheese . . . and it went together very quickly, which was a real bonus with 5 growing children and a big house to care for!

Simple, delicious and economical . . . all plus's in a young mum's books! Add to that the fact that my kid...
URL:
http://theenglishkitchen.blogspot.com
--------------------------------