Swedish Meatballs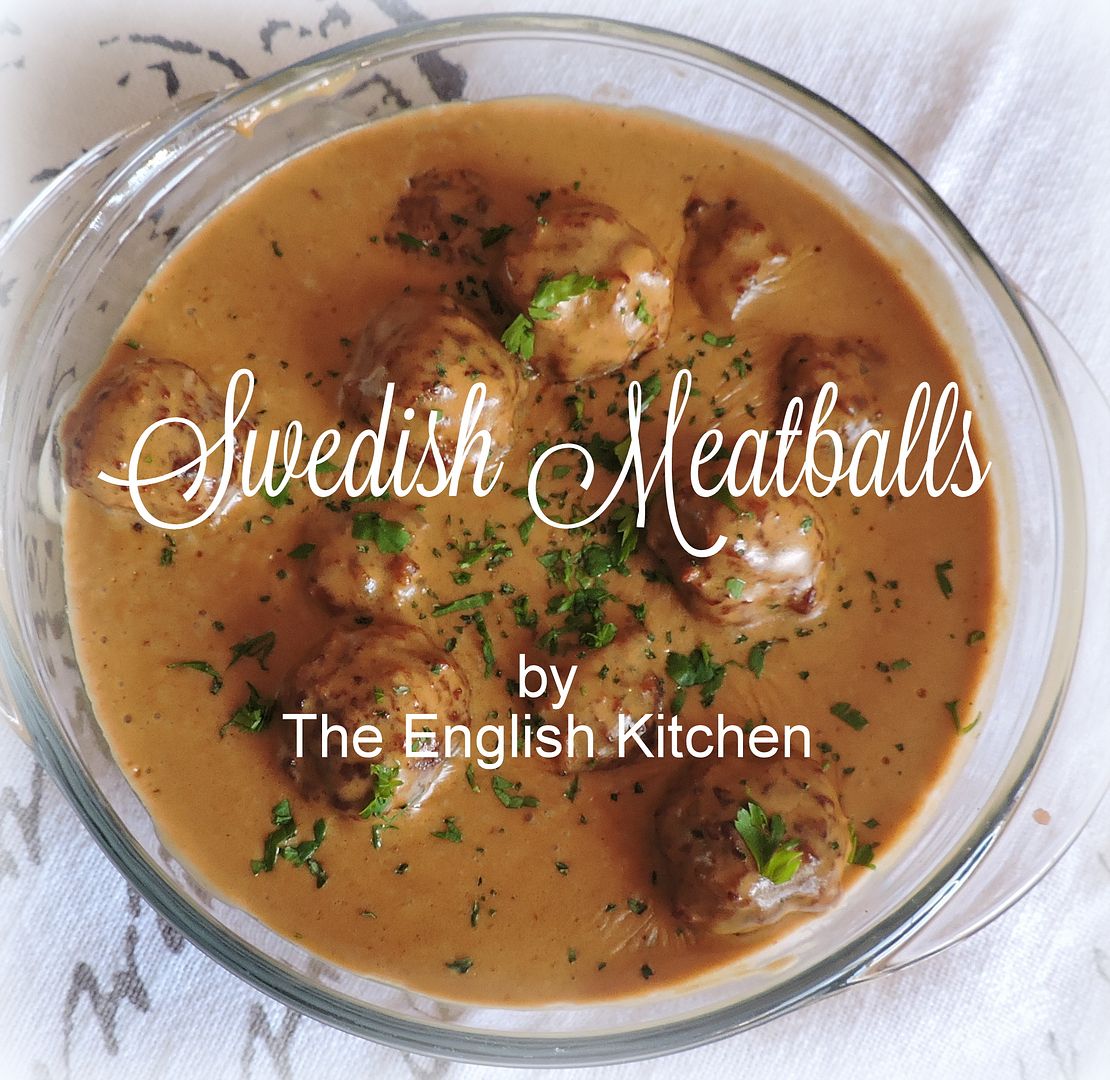 Believe it or not I have only ever been to Ikea once in my whole life. I went with a couple of mates to the one in Warrington a couple of years back. I do have lots of furniture in my house from Ikea, but it was all delivered. The one time I did go, I had to try their Swedish Meatballs. I had heard so much about them, and they were pretty good, but I have to say . . . they weren't as good as my homemade ones.



This is a mix of trial and error which began with a recipe from the Fannie Farmer Cookbook back in 1979. This was my base and throughout the years I have tweaked the recipe here and there and this is my final version and the one that I use all the time now.

The end result is tender and flavourful meatballs . . . a mix of beef and pork and spices . . . whole wheat bread crumbs . . .


Browned and then simmered in a simple gravy in the oven, which is enriched during the final fifteen minutes of baking with some rich cream . . .

The gravy alone is to die for. And there's plenty of it. Can you ever have too much gravy"

I think not. Mmmmm . . . moist, tender, flavourful meatballs . . . rich creamy gravy . . . served atop a nice pile of buttery noodles.



Of course Todd always has his with potatoes, which works well also. I hope you will give them a go. I would be surprised if you didn't think these were the best Swe...
URL:
http://theenglishkitchen.blogspot.com
--------------------------------